Contemporary Women Composers
Overview
In the 1920s and '30s, a number of factors came together to indelibly shape American popular music. From the work of folk music collectors searching for traditional music and record executives scouting for marketable talent in the rural South and West, a new category of music – Hillbilly Records – emerged. The various influences on hillbilly music, including diverse musical styles, had lasting effects on later country music and folk revivals.
Summary
The number of female composers in classical music steadily increased throughout the 20th century, to the point where today their numbers are comparable to their male counterparts. In many ways, examining the works of contemporary composers who also happen to be women (and, for the scope of this class, primarily active in the United States) gives an overview of trends in contemporary music. Yet it also reveals continued issues of gender representation experienced by female composers, whether or not they themselves embrace or reject their categorization as "women" composers.
The early 20th century was a renaissance for women in classical music. Female composers in both the United States and Europe, such as Amy Beach, Rebecca Clarke, Lili Boulanger and Florence Price, achieved high levels of recognition. Their compositions range from songs and chamber works to large-scale concertos, symphonies and operas. While their works were performed by major symphony orchestras and were well-received during their lifetime, their significance is only recently garnering renewed attention.
By the mid- to late-20th century, many women composers took on prominent roles –in university music departments, as composers-in-residence, writing commissions premiered by leading ensembles and artists – and their works helped define the soundscape of contemporary classical music. Among others, Pauline Oliveros contributed to innovations in experimental and electroacoustic music, pushing the very concepts of music and performance (such as her Deep Listening). Thea Musgrave has taken dramatic musical genres in new directions through her operas and instrumental works based on dramatic characters. Joan Tower has become one of the most performed living composers; while her style can be considered more traditional, she embraces her status as a women composer and has even dedicated works to women with a series of Fanfares for the Uncommon Woman. In 1983, the first female was awarded the Pulitzer Prize in Music, with Ellen Taafe Zwilich's Symphony No. 1. Since then, Shulamit Ran, Jennifer Higdon, Julia Wolfe and several others have joined the ranks of Pulitzer-winning female composers.
A new generation of composers (including Gabriela Lena Frank, Du Yun, Ellen Reid, Caroline Shaw) continues to push musical boundaries in every direction. They have musically explored ethnic heritage and gender, integrated popular styles, and redefined formal musical structures and genres such as opera.
In spite of all this, music composed by women still makes up less than two percent of all music on symphony orchestra programs. Even with determined efforts to commission and promote music by female composers, such as concerts and festivals of music by women composers, issues of gender representation in the classical music canon remain.
Exploration Questions
How do composers like Pauline Oliveros or Du Yun challenge the very concepts of music and performance?
How might the music of Joan Tower or Jennifer Higdon be considered more traditional or accessible? In what ways does the music of composers such as Shulamit Ran or Caroline Shaw push boundaries, even if written within traditional structures or forms?
What are some of the attitudes that contemporary female composers have towards their status as "women composers"? Why have some become advocates for women and other underrepresented groups, while others prefer to erase those descriptive labels?
Reflective Questions
Explore the concert programs of local and national symphony orchestras, operas and other ensembles. How many works do you find that are composed by women?
Among contemporary works, what is the representation of works by women compared to works composed by men? Do you think that issues of gender representation persist? How has the classical music world responded to the issue of gender representation in the musical canon?
More to Explore
Books for Further Reading & Listening
Kelly, Jennifer. In Her Own Words: Conversations with Composers in the United States (New Perspectives on Gender in Music). University of Illinois Press, 2014. 488 pages. Interviews with 25 accomplished female composers written with personal anecdotes, intimacy, and humor.
Click here to order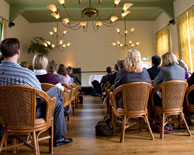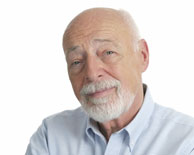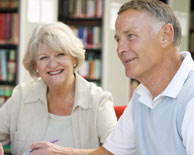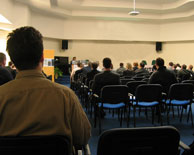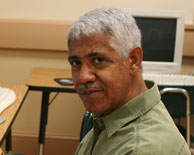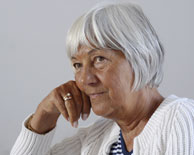 Copyright © 2004-2022 Active Minds®. All rights reserved.