All Courses
Perspectives on World Issues™
This course covers a variety of current, historical, and biographical topics.
Current: Participants gain a deeper understanding of current local, national and international issues and events. Topics are presented within their historical contexts, with multiple perspectives presented. Attendees are challenged to look beyond their own opinions and political leanings to grapple with current events on a deeper level. Past topics have included: Supreme Court Transitions, The Space Shuttle Program, The Israel-Palestine Conflict, North Korean Nuclear Proliferation, The World Bank, The Islamic Faith, The Stem Cell Debate, The China-Taiwan Conflict and many more. Click here for a list of current topics.
Historical: Pivotal moments in world history are brought to life in order to facilitate a deeper understanding of what happened, how events relate to their historical context, and how the world was changed as a result. Sample topics include the Cuban Missile Crisis, D-Day, and Apollo 13. Participants are encouraged to contribute based on their own personal experiences. Click here for a list of other topics.
Biographical: Important historical figures are profiled as we seek to understand who they were and their impact on the world. Classes start with what participants already know and build from there. Controversial aspects of the historical figure are objectively presented and discussed. Participants are encouraged to draw parallels between the historical perspective and current events or contemporary figures. Sample topics include Benjamin Franklin, Abraham Lincoln, and Martin Luther King, Jr. Click here for a list of other topics.
Music Appreciation
Music appreciation topics are designed to give attendees insight into various aspects of the world of music. Covered topics include composers, great works of music, musical styles, and more. Each class is supplemented with samples of music to illustrate the ideas presented in the program.
Great Decisions™
Great Decisions Seminars provide participants the opportunity to examine and participate in selected U.S. foreign policy issues. Students prepare by reading material provided by the Foreign Policy Association and discussions are enriched by video presentations of expert analysis of the issue. After debating the positions in class, participants vote on how the U.S. should respond and their opinions are forwarded to the Foreign Policy Association.
Poetry Exploration™
Poetry Exploration Seminars engage participants in the fascinating experience of unfolding multiple meanings in poetry. Students examine a broad range of poets and poetic styles. Participants also receive instruction and encouragement for writing their own poetry.
Webinar Programs
Not in our service area? No problem! Most Active Minds programs are available via live, interactive webinar. Click here to learn more about this great option.
Special Events
Active Minds offers a variety of programs for seasonal topics, marketing events, or other special occasions.
Click here for description of Active Minds Program Benefits.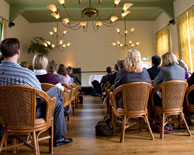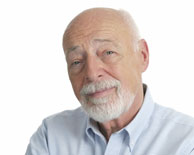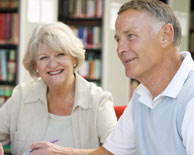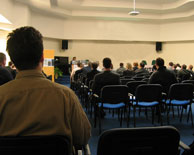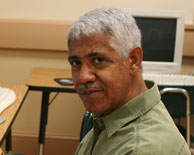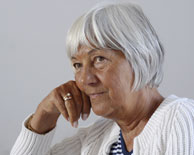 "The world issues seminar has given me an entirely new level of understanding of the situation in the mid-East."
"Thank you for detailing the facts objectively without political bias. Through the several lectures we have attended, we have learned to trust your factual, informative, non-partisan presentation. We really appreciate it!"
"It is a rare speaker who manages to convey the past, present and future situation of a topic as thoroughly, articulately, and engagingly as did today's Active Minds instructor. I would be delighted to learn from him in the future about any topic."

Copyright © 2004-2022 Active Minds®. All rights reserved.