Women Composers in Classical Music
Overview
Women in Western classical music have not had the same representation or recognition as their male counterparts, but they have made significant contributions throughout music history. From the Middle Ages to the present day, women composers have surmounted professional, religious, cultural and social obstacles to overcome musical barriers and limitations, yet remain largely unknown still today. This class looks at the life and music of remarkable composers up to the 20th century, such as Hildegard of Bingen, Francesca Caccini, Barbara Strozzi, Fanny Mendelssohn Hensel, Clara Schumann, Amy Beach, and more.
Summary
The question "Why are there no great women composers?" comes up frequently in classical music history, and the answers have varied. For centuries, women in classical music faced many limitations – the music profession was not considered socially appropriate for women, they were not allowed to participate musically in churches, or their music was deemed inferior because of their gender. In spite of this, certain women composers stand out in certain periods of history.
Hildegard of Bingen (1098-1179) was not just one of the earliest female composers we know about, but she was one of the only composers whose names we know from the Middle Ages. A nun in Germany, she founded her own convent, experienced visions, and wrote down her visions as well as music in a time when hardly any music was written with known authorship. Her compositions include sacred chants as well as a morality play.
Francesca Caccini (1587-after 1641) and Barbara Strozzi (1619-after 1664) both lived in 17th century Italy, where certain opportunities emerged for women in music. Caccini worked as a composer and musician for the women of the Medici court in Florence, writing everything from opera to sacred and secular songs. Strozzi lived in socially liberal Venice, where she was a singer and composer who published more works in her lifetime than anyone else in her day.
Throughout the 18th century and into the 19th century, many women composers were confined to the private sphere. Fanny Mendelssohn Hensel (1805-1847) and Clara Wieck Schumann (1819-1897) were two notable exceptions, although their work was overshadowed by the men in their lives. Fanny, the older sister of Felix Mendelssohn, began her musical career as a piano prodigy, but was forced to quit performing as a teen and instead turned to composition. She was extraordinarily productive, composing over 500 pieces ranging from piano and chamber works to art songs, though very little was published in her lifetime and her brother's music received more attention. Clara Schumann was also a piano prodigy who possibly attained more fame in her day as a pianist than her husband, Robert, did as a composer. She composed significant works including a piano concerto and many songs, but never considered herself to be as talented as her husband.
Amy Marcy Cheney Beach (1867-1944) was the first successful American pianist entirely trained in the United States. Yet, after marriage at age 18, she put her performing career aside and focused on composing. Part of the musical scene in Boston, she broke through as the first American woman to compose large-scale classical works, including a Mass, symphony, and (later in her life) an opera. In spite of her achievements and recognition in her lifetime, her music is only now receiving long-neglected attention.
Since the 20th century, women classical composers have flourished in Europe and the United States, yet their gender remains an obstacle. Music composed by women still makes up only a small percentage of all music on symphony orchestra programs. While musical canons are difficult to rewrite, the greatness of these women composers deserves further notice.
Exploration Questions
In what ways does Hildegard of Bingen's music reflect her status as a woman in the Catholic Church?
How was 17th century Italy more open to female composers and musicians such as Francesca Caccini and Barbara Strozzi? How did their gender affect their musical output?
In what ways did the social status of marriage affect the musical lives of women composers? Why did Clara Schumann work more as a performer than a composer after marriage, whereas Fanny Hensel and Amy Beach focused more on composing?
Reflective Questions
Why do you think women composers continue to be so poorly represented on concert programs and recordings of classical music?
How might we reinterpret the musical canon to include more compositions by women?
More to Explore
Books for Further Reading & Listening
Beer, Anna. Sounds and Sweet Airs: The Forgotten Women of Classical Music. London: Oneworld Publications, 2017. 348 pages. Beer profiles several remarkable women composers, including Francesca Caccini, Barbara Strozzi, Fanny Hensel and Clara Schumann. Weaving together their personal stories, social and cultural history, she examines the role gender played in determining their musical lives and presents how these women were able to create music in spite of it all.
Click here to order
McVicker, Mary F. Women Composers of Classical Music: 369 Biographies from 1550 into the 20th Century. Jefferson, NC: McFarland & Company, 2011. 253 pages. 0786443979. Almost like an encyclopedia of women composers, this book provides short profiles of hundreds of women in classical music and serves as a point of departure for further study of their lives and music.
Click here to order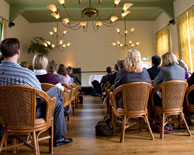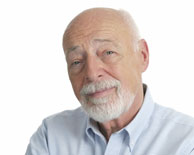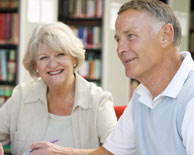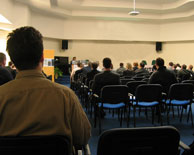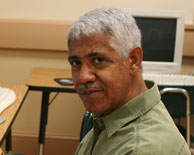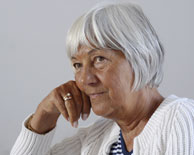 Copyright © 2004-2022 Active Minds®. All rights reserved.