Songs from World War II
Overview
It's a sad but inevitable fact that war has always inspired great music. Long ago, a military victory would lead to a celebratory composition (Beethoven penned such works). World War II was no exception, leading to the creation of profound classical works by Aaron Copland, Benjamin Britten and others – as well as numerous pop songs by the likes of Spike Jones, Vera Lynn and, of course, the Andrews Sisters. In this Active Minds program, we'll sample music that honored and, yes, had a little fun with, that traumatic, unforgettable period in world history.
Summary
Music has always been used for a wide variety of reasons and functions. It can serve as a pleasant diversion or a riveting, engaging experience. Over the centuries, music became a constant presence during, and after, times of war, inspiring patriotism at one extreme or serving as a protest of its senseless, tragic consequences at the other end of the spectrum. The inescapable fact of war makes it part of our lives, and with its unending impact emerges our need to embrace it, albeit reluctantly at times, and also to observe and understand it dispassionately. Think of all those books and films on the subject. The stark brutality of the Iraqi war movie American Sniper, for example, has made it a world-wide box office hit, even in Baghdad. Just as the subject of war is common in various forms of entertainment, music has been used as a means of re-creating the emotional power of war. Even back in the early 1700s, opera plots were often built around such conflicts, featuring spectacular battle scenes with properly pulse-pounding orchestral accompaniments. Consider the role music played in uniting Americans during the two world wars. George M. Cohan thrilled audiences with his flag-waving stage spectacles, catalpulting the stirring march, Over There, to the top of the charts. Similarly, Aaron Copland's Fanfare for the Common Man, now a staple in concert halls, came to life as one of 18 such patriotic works commissioned in 1942 by Eugene Goosens, music director of the Cincinnati Symphony. And who could ignore all those radio pop hits by the Vagabonds, Spike Jones and, of course, the Andrews Sisters? Not to mention such instructional ditties as Obey Your Air Raid Warden. War, then, became one of the few shared sources of inspiration for the classical and pop-music worlds. But not every piece of music was intended to stir up joyous feelings of national pride. Bernard Herrmann, noted for his scores to Hitchcock films as well as concert-hall works, contributed a touching orchestral piece, For the Fallen, premiered during World War II's darkest days. Similarly, the noted African-American composer William Grant Still wrote In Memoriam: The Colored Soldiers Who Died for Democracy as a reminder to listeners that men of color were also serving their country. American music-makers weren't the only ones contributing to the war effort. In England, the creamy-voiced Vera Lynn became a star with such ballads as The White Cliffs of Dover and We'll Meet Again (the latter recording accompanying the end of the satirical film Dr. Strangelove, and more recently achieving exposure when sung by a star-studded cast in the grand finale of TV's The Colbert Report). By the way, Vera Lynn turns 98 in March and, with a collection of hit songs last year, became the oldest British artist to register on the pop charts. Britain's beloved songbird lives on, along with her music – just as a handful of instrumental and vocal works remain, serving as mementos of the Second World War's triumphs and tragedies. Those melodies were merely intended for audiences of the day, and thus, most have since faded from memory. Some that have survived seem quaint today, while others now stand as touching, timeless reminders of the life-changing nature of war.
Exploration Questions
Who were some of the other composers commissioned by Eugene Goosens to write fanfares during World War II?
The Vagabonds' Rosie the Riveter saluted the women back home who contributed to the war effort. Besides factory work, what were some of the ways in which they helped?
Who was Wilfred Owen, and what was his contribution to music of World War II?
Reflective Questions
What personal memories do the songs and orchestral works of the War bring up?
Why did Copland's Fanfare for the Common Man survive, while the other 17 commissioned fanfares have all but disappeared?
Why are there so few patriotic hymns being written these days?
More to Explore
Books for Further Reading
Fauser, Annegret. Sounds of War: Music in the United States During World War II. Oxford University Press. 2013. 384 pages. A serious survey of classical music and its impact on the war and, equally significant, its influence on Americans' growing interest in symphonic music.
Click here to order
Winkler, Sheldon. The Music of World War II: War Songs and Stories. Createspace Independent Publishing Platform. 2013. 126 pages. Here is a highly readable, if disappointingly brief, survey of popular music during the war.
Click here to order
Jones, John Bush. The Songs That Fought the War: Popular Music and the Home Front, 1939-45. Brandeis. 2006. 364. Here is a more scholarly tome on radio and dance hall hits of the war years. The growth of the popular-music industry and the rise of big-bands and singing stars receives a thorough examination.
Click here to order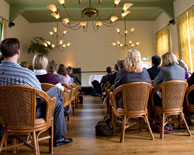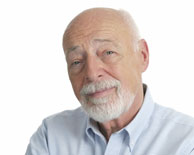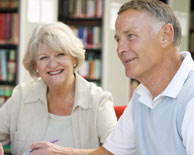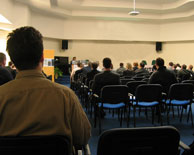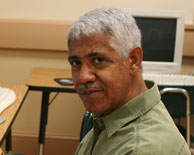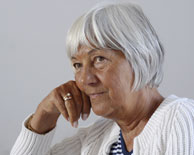 Copyright © 2004-2022 Active Minds®. All rights reserved.