Vienna--Europe's Music Capital
Overview
Like a magnet, Vienna attracted musicians of all stripes for more than 200 years. While Schubert and Johann Strauss were born there, others were happy to leave their hometowns in Germany, Austria and elsewhere to seek their fortunes in this music-crazy city. Mozart felt the pull, as did Beethoven, Brahms, Mahler and a host of others. In this Active Minds program, we'll discover a city teeming with beautiful theaters and concert halls, wealthy music patrons, enthusiastic audiences (known for their fickleness) and brilliant players and singers. We'll hear music stretching over two centuries. There's no city quite like it. As the song goes, "Heaven, Vienna mine. Laughter and music and stars that shine."
Summary
Why did Vienna, Austria become a center for all things musical? Simple – just look at the map. There, sitting on the lengthy and (sorry) not-so-Blue Danube sits a thriving city that serves as a strategically located port for much of Europe. Fertile soil also attracted farmers in the early days. Over the decades, it remained a desirable target for the invading Romans (who settled there in the First Century), the invading Hungarians (who occupied the city in the 10th Century), the Turks of the Ottoman Empire (who tried numerous times to conquer the city) and for Napoleon's marauding army, which captured Vienna twice in the early 1800s. Despite all those invaders, the city continued to serve as a busy trading port and a place for high German-Austrian culture to evolve. It was the Hapsburg Dynasty in the 13th and 14th Centuries that brought wealth and power to the city, making it the capital of the Holy Roman Empire. But it was the fall of Napoleon in 1814 that signaled the beginning of a period of peace and prosperity in Vienna. It was in that city that a Congress was held that drew up new boundaries for European nations in the post-Napoleonic world. The city had already seen tremendous growth. In the 1700s, factories were being built, lavish country palaces sprang up on the outskirts and theaters and opera houses soon appeared. The late 1700s witnessed a scene of unprecedented creative energy. The general public, as well as the elite aristocratic population, clamored for new music, plays and operas – and composers were more than happy to oblige. Naturally, all those opportunities attracted some of Europe's finest musicians and actors. No surprise that so many composers settled in this exciting cultural center. Mozart left his home in dreary, lower-class Salzburg for the greener pastures of Vienna (a city he described to his father as "clavierland" – Land of Keyboards). Haydn had already settled in Vienna, leaving his peasant birthplace on the edge of Austria, quickly establishing himself as music director in several palaces in town and nearby. Beethoven finally left his home in Bonn, Germany, moving to Vienna in 1792, a few months after Mozart's death. Along with Haydn and Mozart, Beethoven completed the trio that would be forever known as the First Viennese School. Their influence on music stretched to all corners of the globe, and continues to represent the glories of "classical music." Even Rossini, Italy's hero of opera, moved to Vienna, where his fame all but overshadowed Beethoven's. Later, Brahms would leave Hamburg for Vienna, as the parade continued. But there were also homegrown products in the city, most famously Franz Schubert (who never strayed far from town during his tragically short life) and the family of Waltz Kings, led by Johann Strauss II, who also wrote some very popular operettas. As the 19th Century closed, Gustav Mahler became the city's most prominent figure – a conductor and composer of international importance. As the 20th Century dawned, a new wave of composers emerged, a trio of revolutionary thinkers who turned their backs on the rules of music established by previous generations. Arnold Schoenberg and his students Alban Berg and Anton Webern formed a group known as the Second Viennese School. They redefined what music should sound like and how it should be constructed, presenting the ultra-modern 12-tone system. Vienna suffered during the two World Wars, as did most of Europe, but today it stands as a destination for music and opera lovers from around the world. It's a magical city with a rich, magical history. How appropriate that singer/songwriter Billy Joel would urge a wild-eyed young friend bent on self-destruction to slow down, wondering, "When will you realize, Vienna waits for you?"
Exploration Questions
What other cities around the world have become "musical capitals"?
What is the significance of the Theater an der Wien?
What are the origins of the waltz, and how did it become such a hugely popular dance?
Reflective Questions
Is there such a thing as a "Vienna sound"? Would Strauss' "Blue Danube" qualify?
Why didn't the 12-tone music of the Second Viennese School catch on?
Why did Mozart have such a difficult time surviving in Vienna during the last decade of his life?
More to Explore
Books For Further Reading
Parsons, Nicholas. Vienna – A Cultural History. Oxford University Press. 2008. 304 pages. A highly readable, thoroughly explored survey of the city's impact on the visual and performing arts. Plenty of political and social history, to help put things in context.
Click here to order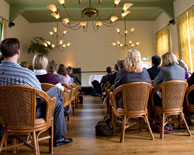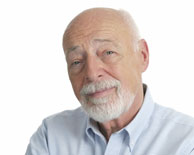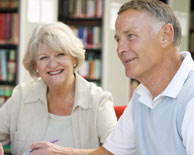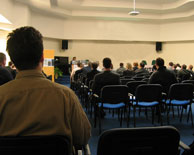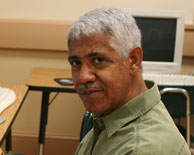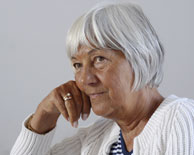 Copyright © 2004-2023 Active Minds®. All rights reserved.