Verdi & Puccini - Opera's Hit-Makers
Overview
Thousands of composers have brought the drama and spectacle of opera to the world's stages, starting way back in the 1600s and continuing today. Yes, Mozart wrote some great ones, but the true stars of the genre are two Italians: Giuseppe Verdi and Giacomo Puccini. You'll hum along as this Active Minds program samples the most memorable melodies of those two masters. From Aida and Rigoletto to Madama Butterfly, La Boheme and Turandot, you'll hear opera's greatest artists sing those glorious arias. You'll discover some delicious back stories, and you'll learn what the heck they're singing about. Feel free to shout "Bravo!" whenever the feeling strikes.
Summary
The Italians invented opera – way back in the early 1600s. Back then, it was in-house entertainment (known as dramma per musica), created for the wealthy dukes of Florence, Venice and Milan. They enjoyed these lavish shows, featuring painted sets, exotic costumes, special effects (singers often appeared from above the stage, lowered on dangling "clouds") and plenty of singing, poetry recitations, dancing and orchestral interludes. Before long, theaters were built to let the public enjoy these spectacles. The craze grew and eventually made its way throughout the continent and across the Atlantic to the New World. Some say that opera reached its zenith in the late 19th and early 20th centuries with the works of Giuseppe Verdi (1813-1901) and Giacomo Puccini (1858-1924). Given the frequency with which their operas are still being performed, it's hard to argue with that claim. With one exception (Puccini's one-act, Gianni Schicchi), neither composer dabbled in comic opera. In most cases, the two embraced the popular theatrical style known as "verismo," which focused on real people in real, gut-wrenching situations without any fancy sugar-coating. Puccini's La Boheme begins with a group of (literally) starving artists half-jokingly deciding which of their works to throw into the stove, to keep warm in a frigid Paris winter. It's easy to understand Violetta, the title character of Verdi's La Traviata, a vivacious courtesan who prefers temporary pleasure to committed relationships (she madly fights against her unexplained feelings of love for Alfredo). Here were real people in situations that audiences could relate to. No easy task, converting best-selling novels and short stories of the day into music-dramas. Audiences had to accept that these three-dimensional characters would suddenly burst into song, rather than speak dialogue. But then, Italians (and other opera fans) had grown accustomed to the quirky world of the musical theater, and began to relish the impossible high notes of its singers. And those singers! We idolize movie stars and rock singers today, but back in the time of Verdi and Puccini, the greatest sopranos and tenors were all but worshiped by their fans. And the composers, too. Once Verdi had achieved a hero's status, the aging composer retired from composing – until he suddenly emerged with Otello, completed when he was 74. After its glorious premiere, opera-goers carried him back to his home, stood outside and cheered him until he took a balcony curtain-call. Remarkably, he then produced another Shakespeare-based work, Falstaff, when he was 80. Again, the Italians were delirious in their love of opera's grand old man. Puccini, too, enjoyed huge popularity and considerable wealth. Like Verdi, he started off with standard-issue plot-points (love, jealousy, death) but boldly expanded his horizons by setting his operas in far-off Japan (Madama Butterfly) and China (Turandot, his last, unfinished work). While Verdi lived a quiet, unglamorous life, Puccini loved the spotlight almost as much as he loved tootling around in his fancy motorcar. What these two musical giants shared was an ear for melody and a dramatist's sense of how to shape a good story. We feel the pain of Alfredo as he watches his beloved Violetta die – pushing aside the couple's nasty break-up. We sigh for poor Cio-Cio San as she bravely keeps a vigil for her unfaithful U.S. Navy man. Most of all, we luxuriate in the towering beauty of "Nessun Dorma" from Turandot, the stirring, trumpeting glories of Aida's grand march, the touching sincerity of "O mio Babbino Caro" from Gianni Schicchi.
Exploration Questions
How did Puccini happen upon the story of Cio-Cio San, aka Madame Butterfly? Did such a person actually exist?
How did Verdi become a political hero to the Italian people? What is the significance of the letters of his last name?
How did Aida come into being? Where was its premiere?
Reflective Questions
The characters in the operas of Verdi and Puccini are complex, flawed individuals. Do you find them heroic? Likable? Sympathetic? Weak?
Whose melodies do you prefer: Verdi's or Puccini's?
Who are the other popular opera composers of that time? Who's your favorite?
More to Explore
Books for Further Reading
Berger, William. Verdi With a Vengeance – An Energetic Guide to the Life and Complete Works of the King of Opera. Vintage Press. 2000. 512 pages. You've got to love the title. Better still, Berger's writing lives up to the promise, offering highly readable, informative words on Verdi's continually fascinating life story. Chapters on each opera are filled with insights.
Click here to order
Berger, William. Puccini Without Excuses: A Refreshing Reassessment of the World's Most Popular Composer. Vintage Press. 2005. 480 pages. Why not continue with the same, entertaining and enlightening author? In this third opera bio (he'd earlier penned Wagner Without Fear), the NPR music host presents a clear biography of Puccini, then follows it with detailed examinations of eight familiar operas. Is Puccini really the world's most popular composer? You decide.
Click here to order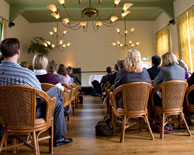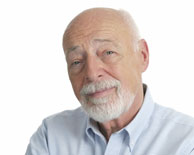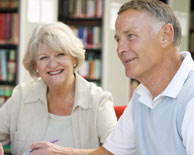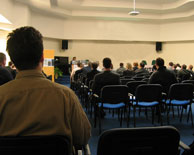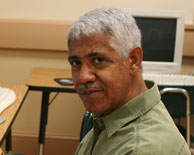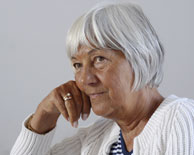 Copyright © 2004-2023 Active Minds®. All rights reserved.