Vincent Van Gogh
Overview
Join Active Minds for a journey into the life and art of Vincent Van Gogh, whose painting career spanned only 10 years, during which time he produced over 900 paintings, selling only one. We will explore the many challenges of his relatively short and troubled life as well as explore the mystery of his death and the lasting impact of his art.
Key Lecture Points
One of the most readily recognized artists in the world, Vincent Van Gogh was born in 1853 in Holland into a family in which the men for several generations had been pastors in the Dutch Reform Church. Along with Christian devotion, the Van Gogh family was also immersed in the business of art. An Uncle who shared his name was a partner with Goupil, an art dealer with offices around Europe.
In 1880 Van Gogh decided to become an artist. Largely self-taught, he was inspired to follow the examples of such contemporary graphic artists as Honoré Daumier and the Victorian lithographers, woodcut artists, and painters of topical social scenes, especially Jean-François Millet and Léon Augustin Lehrmitte. Van Gogh's ambition was to be a "draughtsman of the people." Later, he was deeply affected by the paintings of Georges Seurat and other of the emerging Impressionists, and by the vividly colorful works of the Japanese printmakers Hokusai and Hiroshige.
In 1886, Van Gogh joined his younger brother, Theo, who was managing the Goupil gallery in Paris. Theo became Vincent's financial supporter and champion. Theo introduced Vincent to many of the Impressionist painters working in the city and Vincent began to develop the style we most typically associate with him today.
In 1888 Van Gogh moved to Arles in the south of France. This was the start of his most productive and creative period. It was also a time of mental turmoil when he alternated between bouts of madness and lucidity. For nine weeks, Gauguin joined Van Gogh in Arles in what Van Gogh hoped would be the start of an artist colony but the two very different personalities of the painters made the arrangement difficult. While suffering a bout of delusion, Van Gogh pursued Gauguin with a razor. Gauguin was able to fend off Vincent but Van Gogh sliced off his own ear lobe.
Van Gogh died of a gunshot wound July 29, 1890. Long regarded as a suicide, recent scholarship casts doubt on this assumption. Whether an accidental shooting or suicide, Vincent's death at the age of 37 was an early tragic end to an unhappy life.
Van Gogh's painting career spanned only 10 years, during which time he produced over 1100 drawings and sketches and more than 900 oil and watercolor paintings. At the time of his death, he had only sold one painting, but his work was beginning to be shown at exhibitions and shows of the period and was receiving positive critical attention.
Van Gogh is possibly best known for his use of color and his uniquely expressive brush techniques in oils. He is one of the acknowledged fathers of modern art. In art history, his work bridges Impressionism and Expressionism, the two consecutive revolutionary art movements that emerged at the turn of the 19th and 20th Centuries, and that ultimately led to modern abstract art.
Exploration Questions
How is Van Gogh's life story reflected in his paintings? How did his life influence his art?
What painters influenced Van Gogh? How did he influence other painters?
Reflective Questions
Do you like Van Gogh's paintings? Why? Why not? Which one is your favorite?
Have you been to the south of France? How do Van Gogh's paintings compare to the landscape you saw?
More to Explore
Books for Further Reading
Naifeh, Steven and Gregory White Smith. Van Gogh: The Life. Random House, 2011. 976 pages. Definitive biography of Van Gogh.
Click here to order
Gayford, Martin. The Yellow House: Van Gogh, Gauguin and Nine Turbulent Weeks in Provence. Mariner Books, 2008. 352 pages. The story of the brief time Gauguin and Van Gogh lived and worked together in Arles.
Click here to order
Richman, Alyson. The Last Van Gogh (paperback). Berkley Trade, 2006. 320 pages. An historical novel about Van Gogh's last year in Auvers.
Click here to order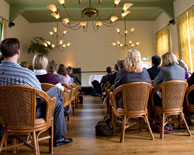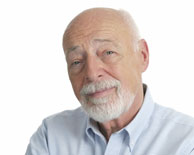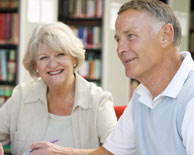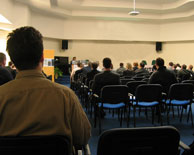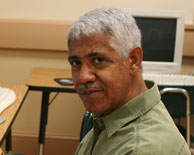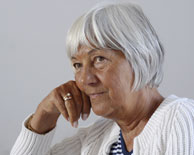 Copyright © 2004-2022 Active Minds®. All rights reserved.