Music to be Thankful For
Overview
Thanksgiving allows us to show our appreciation for the many blessings we've received from friends and family. But how often do we include expressions of gratitude for bigger things? The wonders of Nature, for instance, or the joy we feel from listening to beautiful music. This Active Minds program will provide a chance to recognize and give thanks for those timeless melodies that composers have created for us through the centuries. We'll listen to and learn about gorgeous music from long ago and not so long ago -- including Tomas Victoria's ancient, serene "O Magnum Mysterium," a thrilling solo-violin piece by Bach and some Mozart, of course! From the present day, we'll end with another "Magnum Mysterium" that's as moving and eternal as the 400-year-old version by Victoria.
Summary
Our world is filled with natural wonders that bring us unending joy: a meadow filled with multi-colored wildflowers, a towering mountain range covered in snow, a bright-orange sunset, a stream winding its way through a dark-green forest. Mankind has also contributed its own things of beauty: a ruddy-cheeked toddler gleefully taking those hesitant first steps, a young couple quietly sharing their love for each other, ear-to-ear smiles that greet a church group bringing holiday gifts to their neighborhood hospital. We're grateful for those things that make us glad to be part of this world. So many of those moments are here and then they're gone. Sadly, many of Nature's wonders cannot be seen by everyone. Ever since man began to walk upright, he has observed the magical things around him -- and responded by trying to create his own, and to make them permanent, for others to enjoy. This is why we have art. This is why we have music. For centuries, we have been creating and re-creating music, as a way to fill our ears and our hearts with beautiful sounds. Maybe it's time we offer a word of thanks for those who wrote those musical masterpieces, and for those who've developed the skills of bringing those ancient works to life. In this program, we'll sample a pair of compositions from each of the musical eras that stretch back over 450 years. The Renaissance witnessed an artistic explosion, which glorified the sacred and the secular in new and exciting ways. Thus we have the serenity of a setting by the Spanish composer Tomas Victoria of "O Magnum Mysterium," using a text expressing the wonder of that scene in the manger, as farm animals "should see the new-born Lord." We will also sense the pleasures of courtly dancing, in a brief work by Michael Praetorius that calls up images of 16th-Century party-goers laughing and kicking up their heels. The brilliance of the Baroque period is also represented by contrasting moods: a heartfelt lament by Handel from one of his early operas written for London audiences, and an exuberant violin showpiece by Bach. A visit to the Classical era in late-18th Century Vienna is represented by the immortal Mozart, in a high-energy orchestral finale and a reverent, achingly lovely soprano song praising God. The Romantic period that dominated the 19th Century offered so many gorgeous works -- here, we listen to part of a gently rolling piano piece by Schubert, and a similarly peaceful excerpt from Mendelssohn's beloved Violin Concerto. Though most people equate the modern age with cold, off-putting music, we'll disprove that with yet another setting of "O Magnum Mysterium," a simple, restrained masterpiece that was written less than 10 years ago.
Exploration Questions
How did London audiences experience Italian-language opera in Handel's day?
What was the contribution that Michael Praetorious made to the study of ancient music?
What was the relationship between Mozart and his boss, the Archbishop of Salzburg?
Reflective Questions
It's an age-old question, but one worth pondering: What makes something beautiful?
How does music transcend time and place, to become something universal?

Which is the more expressive instrument: the violin, the piano or the human voice?
More to Explore
Learn about the periods of music history: Click here
Books for Further Reading
Schonberg, Harold, Lives of the Great Composers. W. W. Norton & Co., 1997. 656 pages. The highly respected music critic and historian offers readable, informative -- and occasionally opinionated -- biographies of nearly 100 composers. A wonderful introduction to the great men of music.
Click here to order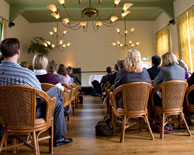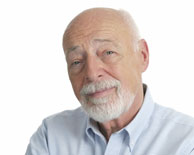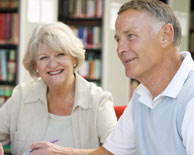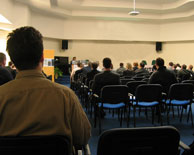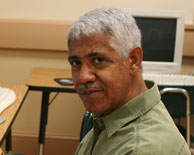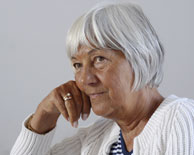 Copyright © 2004-2022 Active Minds®. All rights reserved.