Tchaikovsky's Triumph
Overview
It's hard to avoid the glorious music of Tchaikovsky. Each holiday season, "The Nutcracker" seems to be everywhere. We feel our hearts race whenever we hear his "1812 Overture" and we're moved by each hearing of the eternally romantic "Swan Lake." But what of the man who penned these and other masterpieces? Learn about Tchaikovsky's remarkable and tragic life as you listen to familiar and unfamiliar works by this musical giant.
Summary
Peter Tchaikovsky (1840-93) lived in two worlds. Though Russian to the core, he was unable to resist the romantic sweep of Western Europe's rich musical traditions. As a result, his compositions brought constant mockery from an influential circle of nationalistic Russian music-makers and their supporters. Eager to please, he penned such patriotic works as the "1812 Overture." Yet, he couldn't resist the symphonic grandeur of Beethoven, the restrained perfection of Mozart (who inspired him to become a composer), the melodic passion of the Viennese waltz. Like Brahms (whom he dismissed as talentless), Tchaikovsky turned to the traditions of the sonata, concerto, symphony and opera, expanding their possibilities, while earning more scorn from his critics. Amazingly, the famous Piano Concerto No. 1, with its spine-tingling opening horn fanfare, was first loudly mocked by Tchaikovsky's trusted mentor. Then, suddenly, in one of music history's strangest twists, his struggles to support himself ended when he was contacted by a mysterious ally. A rich widow named Nadezhda von Meck offered financial aid to the embattled composer -- but only on the condition that the two never meet. And they never did. Such was the quirky, hush-hush world of late 19th-Century Russia. But there was yet another deep secret that swirled invisibly around Tchaikovsky -- his homosexuality. Risking public ridicule, he did all he could to guard his personal life. As an attempt to stop the hate-filled rumors, he agreed to marry a young student who'd expressed a school-girl crush on her teacher. This short-lived marriage led Tchaikovsky to a nervous breakdown, thoughts of suicide and a desperate escape to Europe, where he found inspiration for such sunny works as the "Capriccio Italien." Gradually, Tchaikovsky found acceptance in Russia, as well as in opera houses and concert halls in Europe and America (where he helped open Carnegie Hall during a visit in 1891). But a sense of foreboding hovered over the composer. His final symphony, nicknamed by his brother "Pathetique," ended in tragic resignation. Within weeks of the Sixth Symphony's triumphant premiere, Tchaikovsky was dead. True to his contradictory life, the circumstances of his death were surrounded in conflicting conjecture. Did fatalistic depression lead him to drink a glass of cholera-infested water? Or was it accidental? Some Russian scholars have suggested that he was condemned to commit suicide by a secret "court of honor" of former colleagues from his early days as a law student -- punishment for bringing shame to the school through his homosexuality. We may never know the truth. There is, however, no argument about the greatness and beauty of Tchaikovsky's magnificent music.
Exploration Questions
What was it in European music that attracted Tchaikovsky, and how did he manage to blend those qualities with the flavor Russian melodies?
Who were the nationalistic composers who criticized him, known as "The Mighty Handful," and what place do they hold in the modern concert world?
How was Tchaikovsky received by New York audiences during his historic visit in 1891?
Reflective Questions
What qualities make Tchaikovsky's music sound particularly "Russian"?
Should a famous artist's private life be scrutinized and judged by the public?
More to Explore
Books for Further Reading
Felsenfeld, Daniel. Tchaikovsky: A Listener's Guide. Amadeus Press. 2006. 118 pages. Part of a terrific series from Amadeus, this clearly written book includes two music CDs, along with minute-by-minute explanations of the goings-on in the Violin Concerto, the 4th and 6th Symphonies, the 1812 Overture and other beloved works.
Click here to order
Brown, David, Tchaikovsky: The Man and His Music. Pegasus, 2009, paperback, 496 pages. This is the valedictory work is superbly crafted for a general reader. Brown's style is easy and confiding, managing to be knowledgeable and illuminating about the music without burying it in technical jargon. Especially written for music lovers who wish to gain much more insight into Tchaikovsky's music, this concise yet thorough volume will give great pleasure to serious classical music listeners.
Click here to order
Poznansky, Alexander. Tchaikovsky: The Quest for the Inner Man. Schirmer Trade Books, 2000, 679 pages. The fullest, most revealing account to date of Tchaikovsky's private life. A remarkable book casts only an indirect light on the relationship between Tchaikovsky's life and art, as the author omits extended discussion of the music. A fascinating glimpse of life in Russia. As in most serious biographies of this genre, the music is mentioned only as it illuminates a study of Tchaikovsky's personality.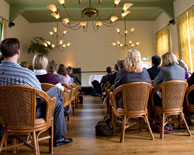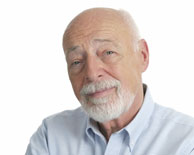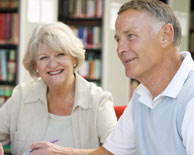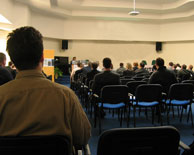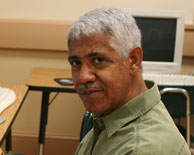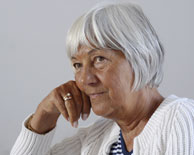 Copyright © 2004-2022 Active Minds®. All rights reserved.