Songs of Summer
Overview
The feelings generated by hot days and warm nights seem to bring out the best in composers. Berlioz captured the pleasant comforts of evening in his "Summer Nights" songs, as did American composer Samuel Barber in his gently nostalgic "Knoxville: Summer of 1915." Not surprisingly, the world of pop music embraced the freedom and joy of the summer vacation in some toe-tapping radio hits from the glory days of rock 'n' roll. Expect some warm-weather surprises in this Active Minds survey of music that captures the pleasures of Summer.
Summary
Like most of us, composers are captivated by the beauty of Nature. But that presents problems, if they seek to convert the visual wonders of our world into appropriately beautiful sounds. It's no easy task. The fact that so many great men (and women) of music have accomplished this through the centuries is remarkable. Imagine, for example, the challenge of depicting summer, using orchestral instruments. How would you translate a hot, breezy day into music? The Italian master, Antonio Vivaldi, did it back in the 1700s. In fact, he captured all of the seasons in four beloved violin concertos. To help him complete that task, he first wrote sonnets that he then used as a blueprint for the concertos. Smart move. He wasn't the only composer to find inspiration from a written text. The 19th-Century Frenchman Hector Berlioz discovered a collection of evocative poems and set them for soprano and orchestra, capturing the simple joys of love and warm weather in his "Summer Nights." A century later, the American composer Samuel Barber followed suit, using the free-flowing, nostalgic poetry of James Agee to perfectly capture the unfettered days of the Tennessee-born poet's childhood in "Knoxville: Summer of 1915." There is an element of fantasy in many summer-inspired works. It's a time when we like to think that all's well with the world -- when the fish are jumping and the cotton is high. As if the season's carefree spirit can somehow lift us above the mundane grind of daily life. George and Ira Gershwin's immortal "Summertime," from their opera "Porgy and Bess," gives voice to the hopes and dreams of a young mother, singing about a perfect -- if unattainable -- world to her newborn child. Speaking of dream worlds, the three months of summer spell blissful freedom for school-age kids, a euphoria reflected in a host of popular songs that serve as paeans to a life free from classroom drudgery. "I'm sorry, teacher, but zip your lip because it's summertime," one pop classic exudes. "When the weather's fine, we go fishin' or go swimmin' in the sea," sings another summer song. Words do help in capturing the many moods of summer, but numerous wordless works by such brilliant composers as Peter Tchaikovsky, Alexander Glazunov and Frank Bridge also conjure warm-weather pictures in our imagination.
Exploration Questions
What techniques are used by Vivaldi to depict a raging summer storm in the Four Seasons?
How does Samuel Barber convey the image of people sitting in their rocking chairs on a hot Tennessee night?
Why did Tchaikovsky and Glazunov both choose to write a Barcarolle -- a tune sung by gondoliers -- in depicting summertime?
Reflective Questions
Which, for you, best captures the simple joys of summer -- a quiet, nostalgic vocal work or a bouncy pop song?
If you didn't know that an instrumental work was describing something summer-related, would you be able figure that out?
More to Explore
Info on Vivaldi's Four Seasons Click here
Watch Ray Dorset and his 60s British band Mungo Jerry in a complete performance of "In the Summertime" Click here
Books for Further Reading
Nicholas, Jeremy. The Great Composers. Quercus. 2009. 208 pages. A highly readable introduction to 50 of the greatest composers, offering biographies that put these music masters in context with their contemporary world.
Click here to order
For suggestions on great summer reading, visit this National Public Radio site for some well-chosen lists by several respected book critics Click here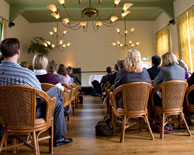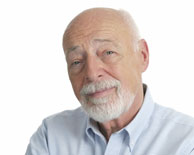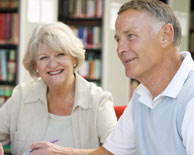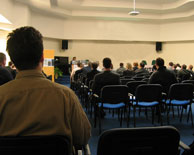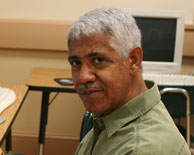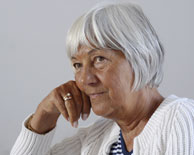 Copyright © 2004-2022 Active Minds®. All rights reserved.