Songs of Spring
Overview
Nature has always appealed to an artist's imagination – whether in painting, poetry, dance or music. Whether it's the grandeur of a mountain range or the quiet solitude of a lake on a windless morning, the beauty of our natural world provides endless inspiration for the creative mind. It figures, then, that the dramatic contrast of the seasons would serve as an endlessly promising canvas for composers. The bleak, gray chill of fall and winter are balanced by the warmth and bright colors of spring – as we'll discover in this Active Minds homage to the joyful rebirth of nature.
Summary
Spring is a time of recovery from winter's harshness, when the grass turns green again, when flowers bloom once more and when all things seem possible. No surprise that the music depicting this season is filled with energy, joyful melodies and an irrepressible bounce to its step. Whether in an exuberant symphony by Schumann or a gently murmuring breezy piano piece by Christian Sinding, musical salutes to the season bubble with happy feelings. Perhaps most famous of all the many works inspired by the seasons is the set of four violin concertos by the Italian Baroque composer Antonio Vivaldi, known as "The Four Seasons." In the concerto describing the pleasures of spring, he captures the welcome breezes, the sudden thunderstorms and the celebratory dancing of peasants in both words and music (Vivaldi penned short sonnets that express in poetry what he had created in a flood of notes). So popular were those concertos in their day – not to mention in our time – that a French contemporary of Vivaldi named Corrette adapted his music in a sacred piece praising God. Mozart created a double salute to spring in his last Piano Concerto and a companion song, "Longing for Spring," with each sharing the same childlike melody. The season has inspired several "greatest hits," including Mendelssohn's playful "Spring Song" and Johann Strauss Jr.'s instantly recognizable waltz, "Voices of Spring" (Did you know that the tune had an accompanying text? We'll hear that famous piece sung!). You may remember the charming series of cartoons drawn by Jules Feiffer that showed a modern dancer offering her tribute to spring. She wasn't the only one: Verdi, among others, wrote ballet music capturing each of the seasons. Even Beethoven, that well-known lover of nature, seemed inclined to capture the simple pleasures of spring in a lovely violin sonata whose nickname honors that season. These are just a few examples of the wealth of musical portraits depicting this very special time of year.
Exploration Questions
Mendelssohn's famous "Spring Song" is from a collection of piano pieces he titled "Songs Without Words." What words would you create to match his melody?
Like Verdi, Russian composer Alexander Glazunov wrote ballet music depicting the seasons. How are those two collections alike, and how are they different?
Can you think of any popular songs that honor the season, such as "It Might as Well be Spring"?
Reflective Questions
What is it in some musical pieces that calls up an image of spring?
How have interpretations of the season changed over the centuries?
Which composition best captures your feelings about spring?
More to Explore
Info on Vivaldi's Four Seasons Click here
Stravinsky's "The Rite of Spring" premiere riot: Click here
Complete text of Richard Genée's poem that inspired the "Voices of Spring" Waltz by Johann Strauss: Click here
Books for Further Reading
Atwan, Robert. The Language of Spring: Poems for the Season of Renewal . Beacon Press. 2003. 96 pages. A collection of beautifully illustrated verse by such great as Emily Dickinson, Walt Whitman, e.e. cummings, John Updike and William Shakespeare.
Click here to order
Nicholas, Jeremy. The Great Composers. Quercus. 2009. 208 pages. A highly readable introduction to 50 of the greatest composers, offering biographies that put these music masters in context with their contemporary world.
Click here to order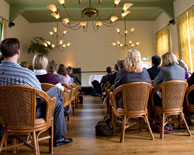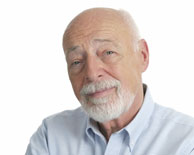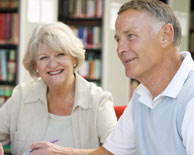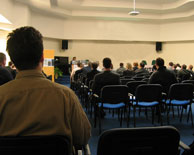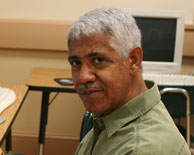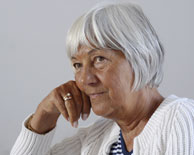 Copyright © 2004-2023 Active Minds®. All rights reserved.