Somalia
7/1/17
Overview
Somalia's history is a story of Colonialism yielding to authoritarianism dissolving into anarchy. Chaos has reigned since the early 1990's with rampant wars between rival clans, with no functional government in charge. Severe famine prompted the United Nations and the U.S. to intervene in the 1990's with decidedly mixed results. Lately, the Islamist extremist group Shabab has added another challenge to the mix. Join Active Minds as we examine Somalia's troubled path and where it may be leading.
Key Lecture Points
Somalia faces severe drought, famine, insurgency, a new spike in piracy and an ongoing refugee crisis. It is estimated 6.2 million Somalis, about half of the population, are in acute need of food, water and medical aid.
Somalia, largely a pastoral society, has long been dominated by rival clans and constant political upheaval. International conflicts over colonial influence and power contributed to the weakness of the country before independence and the underlying weakness of the governments since. Clans whose populations do not match up with the borders of the area have contributed to the history of instability. Brutal regimes, famine and anarchy have created a country that struggles to govern itself. The UN, with support from the U.S., has intervened in the past but with little success.
Because of the long years of civil war and lawlessness, between 1990 and 2015 the total number of people born in Somalia but living outside the country more than doubled from 850,000 to 2 million. Somalia is the world's third highest source country for refugees, after Syria and Afghanistan.
Al-Shabaab, with ties to al-Qaeda, has been waging an insurgency against the Western-backed federal government since the mid-2000s. In addition to attacks on major cities in Somalia, the militants have launched attacks into neighboring countries in East Africa, particularly Kenya.
Using the power sharing formula agreed to by the clans in 2012, parliamentary elections were held in 2016. Presidential elections followed in 2017 when Mohamed Abdullahi Mohamed, a dual Somali-American citizen, was elected president. It is hoped that President Mohamed's experience living in the US, as well as the recent return of many Somalis holding dual citizenship from European countries, Canada and the US will help the country build its economy and instill Western democratic ideals.
Exploration Questions
What are the major issues confronting President Mohamed's new government?
Name three factors that have prevented Somalia in the past from establishing a stable government?
Reflective Questions
How do you feel about the current humanitarian crisis in Somalia? How does it compare to other humanitarian crises in the world, such as Syria?
What do you think the U.S. could or should do to change the situation in Somalia? Is the U.S. responsible to step in and help or should it be left to the international community?
More to Explore
Books for Further Reading
Little, Peter D. Somalia: Economy Without State. Indiana University Press, 2003. 224 pages. In the wake of the collapse of the Somali government in 1991, a "second" or "informal" economy based on trans-border trade and smuggling is thriving. While focusing primarily on pastoral and agricultural markets, Peter D. Little demonstrates that the Somalis are resilient and opportunistic and that they use their limited resources effectively.
Click here to order
Njoku, Raphael. The History of Somalia. Greenwood, 2013. 211 pages. The author traces Somalia's sociocultural and political history from earliest times to the present day, helping the reader to understand the country's current ongoing crisis.
Click here to order
Hansen, Stig Jarle. Al-Shabaab in Somalia: The History and Ideology of a Militant Islamist Group (paperback). Oxford University Press, USA, 2016. 224 pages. The author uses his own research done in country and interviews he conducted with Al-Shabaab leaders to explain how this militant group developed and its ideology.
Click here to order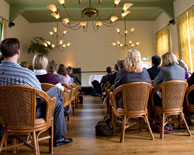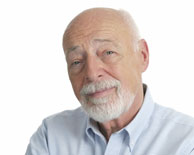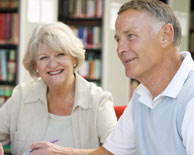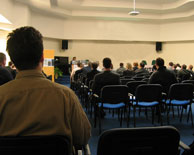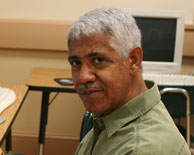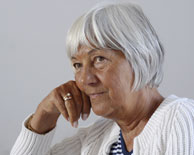 Copyright © 2004-2022 Active Minds®. All rights reserved.