Music of Frank Sinatra
Overview
He was so famous, he had two nicknames. Call him Ol' Blue Eyes or The Chairman of the Board, but it's safe to say there will never be anyone else like Frank Sinatra. America's great pop singer turns 100 on December 12 – but, of course, he's been gone now for 17 years. Gone, but still celebrated. In this Active Minds program, we'll dig into his huge song bag and hear once again those inimitable vocal stylings. Along the way, we'll explore his tumultuous life and the women who decorated it.
Summary
Nice and easy may do it every time, and Sinatra's effortless singing may suggest his voice came from a life that was a piece of cake, but nothing came easily for Hoboken, New Jersey's greatest export – starting with his birth on Dec. 12, 1915. He was huge – more than 13 pounds. So big that forceps had to be used to bring Francis Albert Sinatra into the world. Those forceps caused permanent damage to his face and neck and, significantly, resulted in a broken eardrum (more on that later). The baby was thought to be stillborn until his grandmother thrust him under cold running water to bring life to the planet's greatest pop singer. A loner through childhood, Sinatra found that he had a nice singing voice. When high school failed to interest him, he dropped out and pursued a career in music. The voice was naturally smooth – ideal for a crooner during the era of big bands in the '30s. Some thought he should change his name to Frankie Satin, but he would hear none of that. Instead, he wound up singing with Harry James' band, recording his first single with them in 1939: All or Nothing at All. A couple of years later he joined Tommy Dorsey's big band and soon became a featured attraction. Only after he signed with Dorsey did that first record from '39 climb the charts. That song would stick with Sinatra, who recorded it several times over the years. Then, in 1943, he made his first solo record, You'll Never Know. Backed only by the Bobby Tucker Singers (a strike by the Musicians' Union eliminated any instrumental accompaniment). Meanwhile, the singer's personal life started to interest the public, particularly his affair with Ava Gardner (Sinatra was married to Nancy at the time and fathered three children). It didn't help that he avoided the draft during World War II (remember that punctured ear drum? It kept him out of the army!). The divorce and quick marriage to that glamorous movie star in 1951 caused a fan backlash. But in 1953 everything changed with Sinatra's performance in the hit film "From Here to Eternity." His portrayal earned him a Supporting Actor Oscar and returned him to stardom. Soon, movie roles began falling his way, including a starring vehicle in "The Tender Trap." That film opened with a single shot of Sinatra strolling toward the camera singing the title song. That same year, he appeared in "Guys and Dolls" and "The Man with a Golden Arm." His tumultuous marriage to Ava Gardner ended in 1957, but his movie and singing careers never faltered. Grammys came by the armful. By the time the swinging '60s were in full swing, Sinatra remained unfazed when rock 'n' roll took over the airwaves. He stuck to his guns and struck big with chart-topping singles such as Strangers in the Night and Something Stupid (a charming duet with his daughter Nancy). He married actress Mia Farrow in 1966, serving divorce papers to her two years later, while she was on set filming "Rosemary's Baby," providing more fodder for the gossip columns. But as the '60s ended and the '70s dawned, he was handsomely saluted by Hollywood as a singer (a Lifetime Achievement Award from the recording industry) and as an actor (the Jean Hersholt Humanitarian Award from the Motion Picture Academy and a Lifetime award from the Screen Actors Guild). In 1976, he married again, to Barbara Marx, who was with him to the end. More awards came his way in the '80s, including the Kennedy Center Honors and a Lifetime Achievement award from the NAACP. In 1997, he received a Congressional Gold Medal – a year before he died of a heart attack in L.A. After recording 1,800 songs, receiving 31 gold records and 13 platinum records, after garnering 13 Grammys, appearing in 58 films, earning three stars on Hollywood's Walk of Fame, there's not much left to be said about Frank Sinatra – other than acknowledging that he may have been less than a perfect gentleman in private life, but nothing will ever diminish his greatness as a singer and actor and one of America's coolest cats.
Exploration Questions
What were Sinatra's politics and what made him switch from the Democratic Party to the Republican?
What is the double significance of his song The Best is Yet to Come?
His leadership of the so-called Rat Pack made history in Las Vegas, but what was Sinatra's lasting contribution to the Civil Rights movement in that city?
Reflective Questions
After all these years, what is it about Sinatra and his music that continues to fascinate the public, as well as biographers and historians?
His son Frank Jr. enjoyed a modest singing career, while daughter Nancy had a big hit song, These Boots are Made for Walkin', and maintained a high-profile entertainment career. What makes life easy – and difficult – for children who try to follow in their parents' footsteps?
More to Explore
Books for Further Reading
Pignone, Charles. Sinatra 100. Thames & Hudson. 2015. 288 pages. As its title suggests, this marvelous pictorial collection celebrates the singer's 100 years, with major contributions from each of his three children. A must-have.
Click here to order
Kaplan, James. Sinatra: The Chairman. Doubleday. 2015. 992 pages. Yes, you read that right – this incredibly detailed book is nearly 1,000 pages. And it's the sequel to Kaplan's first volume, Sinatra: The Voice. But then, this and other books about the man's long, endlessly fascinating life and career can easily fill a large space on anyone's bookshelf, and still leave space for more.
Click here to order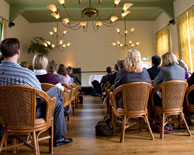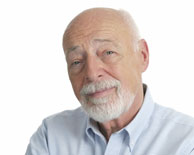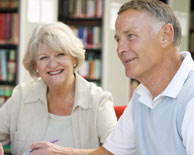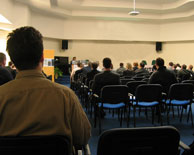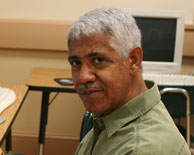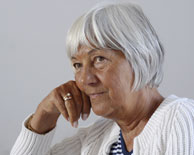 Copyright © 2004-2022 Active Minds®. All rights reserved.