Music & Politics: Shostakovich and the Soviet Union
Overview
Born in St. Petersburg Russia at the outset of revolutions that would lead to the establishment of the USSR, Dmitri Shostakovich (1906-1975) has been regarded as the "official" Soviet composer. With music ranging from the quirky avant-garde to elegiac or brooding, his many symphonies, chamber and other works demonstrate remarkable stylistic shifts. His musical flexibility was often in response to political pressures and crises, as he both feared Soviet censors and was rewarded by them. While Shostakovich's life and music interplayed with Soviet politics, a debate took hold after his death over whether his compositions conformed to Soviet demands or contained messages of political dissent. Either way, his contribution to 20th century classical music was tremendous, and somehow his music has survived.
Summary
Dmitri Dmitrievich Shostakovich was only 10 years old at the onset of the Russian Revolution, and his entire career was carried out under Soviet rule. Having entered the Petrograd Conservatory at age 13, he quickly excelled and composed his first symphony at age 19. Shostakovich had considerable early success and praise for his compositions, both in Russia and abroad. His early music displays stylistic diversity and openness to new trends and sounds, such as in his first opera, The Nose (1927-28).
While the grip of the Soviet regime strengthened under Stalin, Shostakovich continued to thrive and even became involved in official Soviet music organizations. However, a major rupture occurred in 1936, when Stalin walked out of a performance of his opera Lady Macbeth of the Mtsensk District, followed by a review condemning it as "Muddle Instead of Music." Somehow, Shostakovich was not arrested, and instead regained political favor through his Symphony No. 5. Officially praised as a prime example of "Socialist Realism," the symphony was interpreted by some audiences as containing subversive, anti-Stalinist musical messages.
During World War II, Shostakovich supported the Soviet war effort and dedicated his Symphony No. 7 to the people of Leningrad under siege. But the post-war era brought renewed crackdowns on artistic freedoms; some of Shostakovich's "formalist" compositions were even banned from performance. Yet he once again regained political favor, engaging in several "official" projects such as post-war propaganda films. In 1949, Stalin selected him to be a Soviet delegate to a cultural congress in New York City, and he was also awarded several Stalin Prizes for his compositions.
1960 marked another turning point in his political and musical life. His String Quartet no. 8 has been considered autobiographical, and a possible response to his personal dilemma after joining the Communist Party that year. Plagued with deteriorating health in his last decade, he composed monumental works to the end, totaling 15 symphonies, 15 string quartets, numerous film scores, choral, chamber and other works.
Shostakovich died in Moscow on August 9, 1975, but his music's history does not end there. In 1979, Russian musicologist Solomon Volkov published Testimony, claiming it to be the composer's first-person memoirs. Although the work has been deemed a fabrication, many assertions of anti-Soviet resistance in Shostakovich's music have persisted among audiences. Regardless of how we frame Shostakovich politically, his music has had continued popularity, standing out for its innovation and accessibility.
Exploration Questions
In what ways did Shostakovich musically respond to political pressures, such as the denunciation of Lady Macbeth?
What are some musical elements of his Symphony no. 5 that allowed it to pass the censors as a prime example of "Socialist Realism"? How have other audiences interpreted it as anti-Soviet?
How might you describe Shostakovich's musical style, characteristics and techniques, particularly considering the diversity of genres he composed? What were some of his musical influences?
Reflective Questions
Do you think the composer was a victim of Soviet politics, an active player within the Soviet system, or caught somewhere in between?
How was the concept of "Socialist Realism" manifest in music? Why was "formalism" so condemned by the Soviets?
How do you think Shostakovich's music managed to survive the Soviet censors, as well as musical audiences?
More to Explore
Books for Further Reading & Listening
Fay, Lauren E. Shostakovich: A Life. Oxford University Press, 2005. 488 pages. This is a thorough and well-researched biography that aims to present facts and avoid speculation on Shostakovich's life, music and politics. In addition, it contains a complete list of his works as well as glossary of names of people associated with the composer.
Click here to order
Fairclough, Pauline. Dmitry Shostakovich. Critical Lives Series. Reacktion Books, 2019. 192 pages. This succinct biography examines Shostakovich's life and music through considerable discussion of individual works, and frames the composer within the complicated social and political challenges he faced.
Click here to order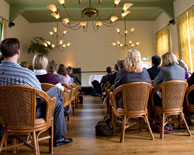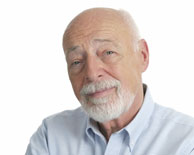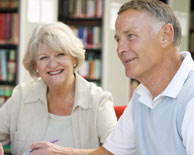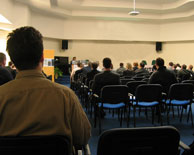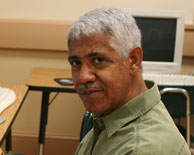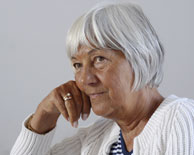 Copyright © 2004-2022 Active Minds®. All rights reserved.