William Shakespeare
Overview
Born in 1564, William Shakespeare is regarded by many as the greatest writer in the English language. Although he is most famous for his plays, he rose to fame in his life as a poet, writing 154 sonnets and two long narrative poems. Most of his plays were not published until after his death in 1616, leading some to question his authorship. Join Active Minds as we seek to understand Shakespeare's life and connect his story to his plays and poems.
Key Lecture Points
William Shakespeare is one of the most famous writers of all time. He is usually credited with 37 plays, 154 sonnets and 2 epic narrative poems. Despite his renown, many aspects of his life still remain a mystery to scholars. Born in 1564 in Stratford-upon-Avon, Shakespeare attended a grammar school, gaining an education in Latin and the classics. Nonetheless, given that Shakespeare received no further formal education, some are skeptical that he had the capacity to create the works that are credited to him. At 18, he married Anne Hathaway, older than he and pregnant. In the early 1590s, he left Stratford for London, where he quickly became successful as an actor and playwright.
Shakespeare was born during the reign of Elizabeth I, a time of tremendous economic and political expansion in England. The theater was the mass entertainment of the Elizabethan age. Londoners went to the theater often and expected to see a different production each time. This demand led to an explosion of creativity and a lively theater scene.
Shakespeare became a part of The Lord Chamberlain's Men, one of London's most popular theater companies and a favorite of Elizabeth I. In 1599, the company opened the Globe Theatre. When Elizabeth died without and heir in 1603, the throne went to James VI of Scotland, who became James I of Great Britain. With James's ascension to the throne, the company became known as The King's Men and continued to be a royal favorite.
Between 1610 and 1613, Shakespeare returned to Stratford where his family had remained during his London years. He died in 1616. After his death, two of Shakespeare's fellow actors published his plays as the First Folio. Publication ensured that his work was not lost as were so many plays of his contemporaries.
Shakespeare has influenced generations of writers and musicians who continue to adapt his stories and themes for contemporary audiences. The Oxford English Dictionary credits Shakespeare with the introduction of 3,000 words to the English language. Scholars have identified 20,000 pieces of music inspired by his works.
Exploration Questions
What are the significant events in Shakespeare's life? What are the mysteries in his life?
Describe theater in Elizabethan England and its impact on popular culture and the political scene.
Reflective Questions
Why do you think Shakespeare is still such an popular literary figure? Do you like his work? Why? Why not?
Have you been to a performance of a Shakespeare play? Did you enjoy it? Why? Why not?
More to Explore
Books For Further Reading
Bryson, Bill. Shakespeare: The World As Stage. Harper Perennial, 2008. 208 pages. The author presents the life of William Shakespeare—the facts as well as the suppositions.
Click here to order
Bate, Jonathan and Dora Thornton. Shakespeare: Staging the World. Oxford University Press, USA, 2012. 304 pages. This book describes Shakespeare's life, the London he lived in and the events of the day.
Click here to order
MacGregor, Neil. Shakespeare's Restless World. Viking Adult, 2013. 336 pages. MacGregor uses 20 objects from the British Museum to reconstruct the world of Shakespeare.
Click here to order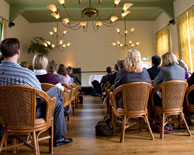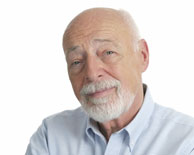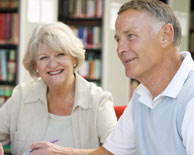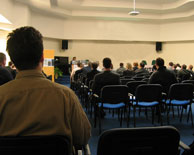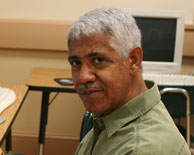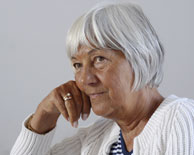 Copyright © 2004-2023 Active Minds®. All rights reserved.