Shakespeare in Music
Overview
The comedies, tragedies and histories so beautifully crafted by William Shakespeare have inspired creative geniuses in every art form through the ages. In particular, the Bard's plays have fired the imaginations of composers, resulting in brilliant instrumental and vocal works for the concert hall and opera house. Even if it's been a while since you brushed up on your Shakespeare, you'll love the music we'll be sampling in this Active Minds presentation.
Summary
It's impossible to imagine life without the works of William Shakespeare. Even outside the English-speaking world, his plays are still read and performed and pondered in a countless variety of ways. Staged productions have been true to the period of Renaissance England, but have also been recast in modern dress, as well as in the style of those centuries in between. Some have even moved the action into the future! Similarly, the world of music has succeeded in translating the Bard's output into every genre available. It's well-known that stagings of his plays back then were often accompanied by instrumental and vocal music. In moving away from the original spoken words, the most obvious place to start would be the opera house -- and composers have come up with nearly 400 operatic settings. How simple it is to imagine Romeo and Juliet singing a duet on her balcony, rather than speaking those immortal words of love. Of course, that duet had better offer an equally transcendent melody! And speaking of those ill-fated lovers, their tale has been presented as a ballet, complete with sword-fighting mixed with dancing. The great Russian composer Sergei Prokofiev created a brilliant score that has stood comfortably on its own in the world's concert halls. Just as any movie's background music accents the storyline and helps clarify the characters, back in the 19th Century, incidental music provided that service for lavish stage productions of Shakespearean plays. Most famous of all is Mendelssohn's score for A Midsummer Night's Dream, completed in two installments: the glorious overture written when he was just 17, and the remaining sections (including the famous Wedding March) created 16 years later. Composers such as Tchaikovsky and Dvorak were inspired to write orchestral fantasies based on Shakespearean plays such as Hamlet, Romeo and Juliet, Othello and The Tempest. Those thrilling works marvelously overcome the lack of texts and visual images to create a sonic world that captures the essence of plot-lines and characters. Though many of our greatest composers never tried their hand at interpreting Shakespeare (Mozart, Brahms, Handel and Bach, for example), Beethoven was not immune to the power of the Bard's plays. A close friend of the composer reportedly asked the meaning of one of Beethoven's piano sonatas. The answer was quick and emphatic: "Read Shakespeare's Tempest!" True or not, that anecdote does fit with the stormy mood of the work in question: the second sonata of Opus 31. In recent years, the plays have inspired books, movies, pop songs (remember "Just like Romeo and Juliet"?), poems (T.S. Eliot wrote, "I am not Prince Hamlet, nor was meant to be") and even a Broadway show or two. West Side Story faithfully follows the Romeo-and-Juliet saga, complete with Balcony Scene set on a fire escape. Incredible to think that all those brilliant plays came from one man -- unless you believe the theories that several hands were secretly responsible. We prefer to think that a single extraordinary genius gave the world these priceless masterpieces -- works that tell us more about ourselves than we could imagine.
Exploration Questions
Besides Mendelssohn's music for Midsummer Night's Dream, what other composers have created scores intended to support a stage production?
The tragedies and, less often, the comedies have been converted into operas -- but what about the history plays? Have any become operas?
Which of the sonnets have been set to music?
Reflective Questions
What is your favorite Shakespeare-inspired music, and why?
Listen to Tchaikovsky's popular Romeo and Juliet Fantasy-Overture: Are you able to trace the storyline in the music?
Can you think of any non-Shakespearean composition that reminds you of one of his plays or one of his characters?
More to Explore
Books for Further Reading
Collected Works of Shakespeare. Kindle (e-book) for only $1.99.
Click here to order
Shakespeare, William, The Arden Shakespeare Complete Works (Paperback), Bloomsbury Arden Shakespeare. 2011. 1392 pages.
Click here to order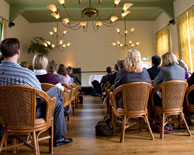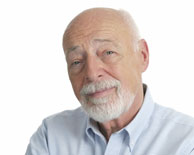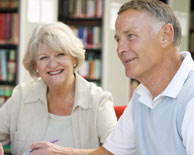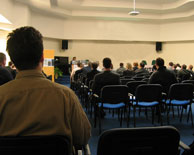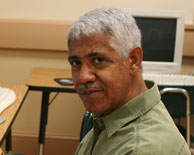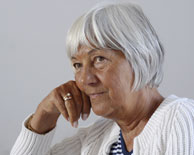 Copyright © 2004-2022 Active Minds®. All rights reserved.