The Schumanns - A Love Story
Overview
Robert and Clara Schumann were two of the most important musicians in mid-19th Century Europe. Though separated in age by nine years (her father had tried blocking their marriage), the Schumanns' love for each other produced a flood of great music, as the couple struggled through numerous crises – ending, sadly, with Robert's mental illness and death. Clara continued on, supported by the devoted friendship of Johannes Brahms. In this Active Minds program, we'll meet the intriguing trio of Robert, Clara and Johannes – and revel in their incomparable music!
Summary
At first, it was the unlikeliest of romances: Clara Wieck was a talented 11-year-old pianist-in-the-making and Robert Schumann was a talented 20-year-old pianist/composer who'd recently given up studying law (the two had met briefly when Clara was 8). They got to know each other when Robert moved into the top floor of the Wieck house in 1830 to study piano with Clara's imposing father, Friedrich. At first, the two young musicians became friends, playing games, going for walks and talking about music. In the meantime, Robert had made some serious romantic mistakes: First, he developed syphilis, contracted from a servant girl in the Wieck household – and it was the series of mercury treatments that would lead to a slow disintegration of his mental faculties. Then, in 1834, he became engaged to another of Friedrich's piano students, Ernestine von Fricken. Soon, though, that relationship collapsed, and it didn't take long for Robert and Clara to get serious about their feelings for each other. By 1837, the couple decided to marry, but were rebuffed by Clara's father, who (perhaps rightly) felt that the struggling young composer was too fond of drink and too unstable a personality to wed his daughter, who was now being groomed for a major performing career. Three years of legal battles – each side sued the other – and the matter was finally settled in 1840, when a judge ruled that the couple did not require the permission of the elder Wieck. That year, Clara became Mrs. Schumann and a life of love, music and family began. Their love remained strong, despite endless big and little crises. Robert had to give up piano due to a hand injury, and focused instead on composing. Clara became the principal bread-winner in the family, becoming an in-demand pianist that led to numerous tours and concerts across the continent. Trouble was, she couldn't practice when her husband was immersed in writing music (she, too, was a gifted composer). And then, there were the Schumann children – eight of them (though one died in infancy). Clara did most of the child-rearing, juggling a complex life of parenting and performing. All the while, Robert's mental health became increasingly problematic. Then, on Sept. 30, 1853, a handsome young man named Johannes Brahms knocked on the Schumann's door in Dusseldorf, bearing a letter of introduction from famed violinist Joseph Joachim. Sitting at the piano, the 20-year-old composer played some of his piano works – and the Schumann's were stunned. "Visit from Brahms. A genius," Robert wrote in his diary. Music was now everywhere in the Schumann household, but the joy of making great art suddenly evaporated, when Robert went off and jumped off a bridge into the Rhine in 1854. He was rescued by two fishermen, but had to be committed to an asylum. Clara was forbidden to see him, and his mental and physical health deteriorated. Finally, she was allowed a visit – and the next day, July 19, 1856, Robert was dead. Grief-stricken, Clara welcomed the assistance of Brahms, who remained a bachelor, and who proved a reliable sitter for the Schumann children while Clara was off concertizing. For the next 40 years, Clara and Johannes remained great friends, inspiring gossip and launching one of classical music's greatest mysteries: Were they lovers? Both denied the accusations, while openly showing their affection for each other. She, after all, was 14 years older that Brahms. Clara died in 1896, Brahms arriving late for her funeral after taking the wrong train. As her coffin was lowered, he went behind the wreaths and wept uncontrollably. The following year, he died of cancer. A love story unlike any other in music had ended – but the music created by Robert, Clara and Johannes lives on.
Exploration Questions
Robert and Clara kept a marriage diary, in which each wrote down their thoughts and moods and comments about each other. What can we learn from that diary?
What were some of the compositions dedicated from one of the three composers to another?
Why did Robert discourage Clara from composing, though he saw she had talent?
Reflective Questions
Is it possible that, after 40 years of close friendship, that Clara and Johannes never consummated their relationship? If so, what does that say about their character – and our modern-day perceptions?
Can you hear the increasing mental illness in Robert's music? How was it possible for him to compose with so much anguish and paranoia?
What are your favorite works by each of the three?
More to Explore
"Out of the Shadows" public radio script about Schumanns and Brahms Click here
Essay on the life of Clara Wieck Schumann Click here
Books for Further Reading
Swafford, Jan. Johannes Brahms: A Biography. Vintage. 1999. 752 pages (paperback). This comes very close to being a definitive biography of Brahms. It offers insights into the man and his eventful life, along with easy-to-understand words on his music. Lots of wonderful photographs, too.
Click here to order
Reich, Nancy B. Clara Schumann: The Artist and the Woman. Cornell University Press. 2001. 416 pages (paperback). With meticulous detail, based on thorough research, Reich delivers a clear picture of who this remarkable woman was, giving thoughtful consideration to the truth behind all the rumors and misconceptions. So sad that none of Clara's playing could have been recorded.
Click here to order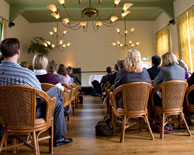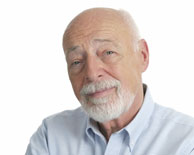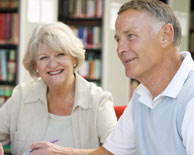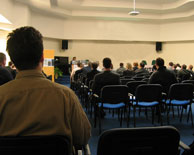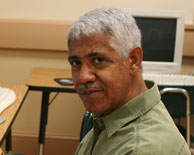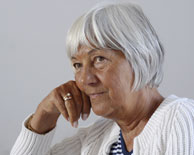 Copyright © 2004-2022 Active Minds®. All rights reserved.