Schubert - Master of Melody
Overview
In his tragically short 31 years, Franz Schubert gave the world nearly 1,000 pieces of glorious music, including more than 600 songs. As if life wasn't tough enough trying to make it as a composer in Vienna in the years when Beethoven ruled the roost, Schubert was constantly plagued with illness and an unending struggle to make ends meet. And yet, the music continued to flow – one gorgeous piece after another, most of them heard by a mere handful of his devoted friends. In this Active Minds presentation, we'll learn about Schubert's short but productive life, while sampling some of his heavenly music, from such familiar works as the "Unfinished" Symphony and "Ave Maria" to equally lovely, lesser known pieces.
Summary
The son of a schoolmaster, Franz Schubert (1797-1828) was encouraged to follow in his father's footsteps – and, in fact, the young man did spend many years as a teacher. But music called, almost from the start. His parents encouraged his musical training, and enrolled Franz in the choir of Vienna's Imperial Court. It was there that he met and studied with the respected composer/teacher Antonio Salieri, who recognized the boy's talent – labeling him a genius, in fact. By the time he was a teenager, Schubert was already composing all types of music, finding most of his success in converting contemporary poems into songs for one singer with piano accompaniment. This increasingly popular art form, known as lieder, brought Schubert some early success, notably with such songs as Gretchen at the Spinning Wheel and The Erlking. His musical career, however, never achieved the recognition it deserved, mainly because of the young composer's shyness and the simple fact that musical life in Vienna revolved around the imposing Beethoven. Undaunted, Schubert continued to write music at a dizzying pace, sometimes producing five songs in a single day. He tried his hand at opera and operetta, with mixed results. He contributed incidental music to a new play titled Rosamunde, but the failure of this melodramatic work discouraged Schubert from pursuing theatrical projects (though his contributions would become a popular concert attraction). The world of chamber music appealed to him, largely because of the intimate parties he hosted, which featured his songs, piano sonatas and quartets. These gatherings, which became known as "Schubertiades," were held in spacious Viennese homes, and attracted an enthusiastic gathering of friends and admirers. There were occasional recital tours with his friend, the baritone Michael Vogl, but widespread public successes were rare. He presided at his first major concert in March of 1828, a mere eight months before he died. Schubert had been ill for much of his life – musicologists are quite certain that the cause was syphilis, contracted during a visit to the Esterhazy Palace in western Hungary. Writing to his friends, Schubert bemoaned his poor health, often wishing for death to relieve him of his pain. And yet, he never stopped composing. Remarkably, his greatest chamber works came during the final, illness-plagued year: the song cycle Winter Journey, three extraordinary Piano Sonatas and the heavenly String Quintet. Nearly ten years after his death (which occurred a year after Beethoven's passing), Schubert's music was rediscovered, thanks in large part to the efforts of Robert Schumann, who uncovered stacks of music during a visit to the composer's brother, Ferdinand. That stack included the 138-page manuscript of the "Great" C-major Symphony, a work thought lost. As glorious as the C-major Symphony is, the most popular of Schubert's orchestral works remains the 8th Symphony, a serene two-movement work known as the "Unfinished." Why he never completed it remains a mystery. A similar allusiveness characterizes some of his later works, notably those final three Piano Sonatas. Though he was heavily influenced by the compact perfection of Mozart (heard in the 5th Symphony), Schubert was attracted to the expansive music of Beethoven and other early Romantic-era composers. Schumann coined the term "heavenly length" in describing the unfolding beauty of Schubert's "Great" C-major Symphony and other later works. His melodies appeared, one after the other, with seeming unending inspiration.
Exploration Questions
What was the relationship between Schubert and Beethoven?
Who was Johann von Goethe, and how did his writings impact composers?
Reflective Questions
We talk of the beauty of Schubert's compositions, but what is it that makes them "beautiful"?
What was your first encounter with Schubert's music?
Do you prefer his grand-scale works such as the symphonies, or the more intimate chamber works and songs?
More to Explore
Article about Schubert's first "hit" song Click here
Schubert biography and list of compositions Click here
Books for Further Reading
Newbould, Brian. Schubert: The Music and the Man. University of California Press. 1997. 465 pages. Scholarly without being off-putting, this comprehensive biography offers a sober look at the life of this mysterious little man, sprinkling in plenty of musical examples.

Gibbs, Christopher H. The Life of Schubert (Musical Lives). Cambridge University Press. 2000. 228 pages. A compact biography that dispels numerous sensationalized myths about the composer, while offering a mostly readable examination of his life and the world of Vienna in the early 19th Century.
Click here to order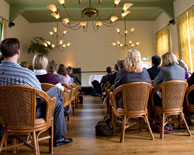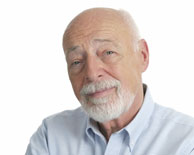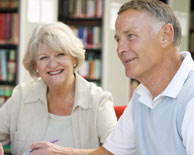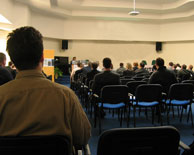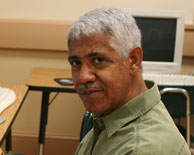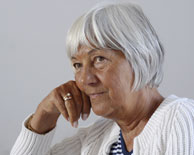 Copyright © 2004-2022 Active Minds®. All rights reserved.