Russian Composers Beyond Tchaikovsky
Overview
It took a long time for Russia to find its musical voice. Dismissing all those western European hits that had long occupied concert programs in the late-1800s, a new wave of music-makers drew inspiration from homegrown sacred and folk melodies. Out of conservatories in Moscow and St. Petersburg came Tchaikovsky and others. And there was another source of Russian music: self-taught composers such as Borodin, Rimsky-Korsakov and Mussorgsky, who created richly Russian works that would soon thrill the world. In this Active Minds program, we'll meet these musical rebels, known as The Mighty Handful.
Summary
It's no secret that Western Europe enjoyed a huge head-start in developing its culture, particularly in an endless quest to give primary importance to music and painting. Both art forms figured prominently in every era, dating from the earliest civilizations, exploding during the Renaissance in the 1500s and coming full-bloom in the four centuries that followed. Off to the east, Russia's cultural advances were achingly slow in developing. Even as late as the early 1800s, Russian audiences that showed interest in the performing arts seemed content to experience operas and symphonies imported from Italy, Germany and France. Music born in the country was limited to the great cathedrals and churches, and the isolated villages and farms, where folk singing and dancing could be found. Things began to change in the mid-1800s, when composers such as Mikhail Glinka bravely sought to create a "Russian sound." His sources were easy to access: melodies from folk music and sacred music were soon mined for inspiration. The breakthrough came in 1836, when Glinka's opera, "A Life for the Tsar," was premiered. Recounting a glorious episode in Russian history, it was an instant sensation. Then, in 1842, Glinka followed it up with "Russlan and Ludmilla," a fantastical love story rooted in Ancient Russia. Both operas were sung in Russian, with music that didn't sound European at all. It didn't take long for a wave of excitement about homegrown music to spread, leading to the establishment of music conservatories in St. Petersburg and later in Moscow. Out of those music factories came Peter Tchaikovsky and the influential Rubinstein brothers, Anton and Nicolai. Meanwhile, a Glinka disciple named Mily Balakirev became involved in the Free School of Music in St. Petersburg – a place created to offer alternatives to the "German" approach taken in those conservatories. A feud developed between the two programs, as Balakirev and his followers were dismissed as "amateurs" by the Rubinsteins. Among those who fell in with Balakirev was a foursome of young, mostly self-taught music-makers who labored to develop a more earthy Russian sound. That group consisted of a pair of army officers, Cesar Cui and Modest Mussorgsky and later, a naval officer named Nicolai Rimsky-Korsakov and a prominent chemist and medical researcher who dabbled in composing, Alexander Borodin. This group, led and encouraged by Balakirev, was affectionately labeled "The Mighty Handful" (or, occasionally, "The Five") by Vladimir Stasov, an influential writer and journalist. The quintet would meet often in Balakirev's apartment, sharing their new works, showing no restraint in their criticisms of each others' efforts. Another important figure arrived on the scene in 1885, an amateur musician and music lover named Mitrofan Belyayev, who founded a publishing company that would print 2,000 works by the Handful and others. That same year, he created the Russian Symphony Concerts, which would see the premieres of such important works as Rimsky-Korsakov's "Russian Easter Overture" and "Scheherazade." What's more, Belyayev invited composers to provide works for weekly chamber concerts in his home, dubbed "soirėes du vendredi" – Friday gatherings. The end of the 19th Century and beginning of the next would witness the creation of much more than a "Russian sound." Those years brought to the world many unforgettable works by a growing legion of brilliant composers, paving the way for some of the 20th Century's most important music.
Exploration Questions
Who were some other Russian composers who would make their mark in the music world?
What kind of relationship existed between Tchaikovsky and The Mighty Handful?
How did Rimsky-Korsakov's command of orchestration impact later composers?
Reflective Questions
What are some qualities and effects that Russian composers utilized to make their work sound "Russian"?
Why do we know so much of the music by Rimsky-Korsakov and Mussorgsky, but relatively little from their colleagues?
Who is your favorite Russian composer not named Tchaikovsky?
More to Explore
Books for Further Reading
Abraham, Gerald; Brown, David. The New Grove Russian Masters Vol. 1. Palgrave Macmillan. 1986. 288 pages. This collection of separate chapters devoted to an individual composer was culled from the definitive music encyclopedia. It focuses on the last half of the 19th Century, covering the major music-makers, from Glinka to Tchaikovsky. Each chapter offers a biography, a survey of compositions, a list of works and a thorough bibliography. All along, the writing is accessible and, while there are few musical examples, there are numerous helpful illustrations and photographs. A fine introduction to Glinka, The Mighty Handful and Tchaikovsky.
Click here to order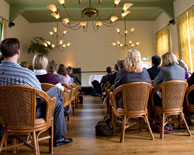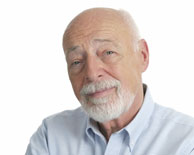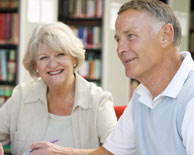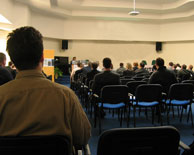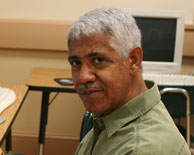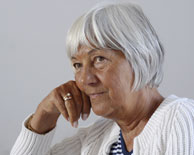 Copyright © 2004-2023 Active Minds®. All rights reserved.