Rossini--Opera's Enigma
Overview
"Give me a laundry list and I'll set it to music." So said the self-deprecating composer Gioachino Rossini, one of opera's most important and influential figures – and one of music's greatest puzzles. With seeming ease, he merrily cranked out three operas each season, year after year, all with consistent success. Then, after completing "William Tell," he suddenly, inexplicably stopped. He was 37, and would live another 40 years. In this Active Minds program, we'll sample his delightful comedies, intense tragedies and a few fun tidbits. But no laundry lists.
Summary
Thanks to Bugs Bunny, Elmer Fudd and Daffy Duck, we all grew up listening to the memorable tunes of Giaochino Rossini as we sat glued to our TVs. The calming flute that welcomes morning, while Daffy begins his day on the pond. The hilarious sight of Bugs as a madcap barber, making a shaving-creamed fruit salad on unsuspecting Elmer's head. We also became familiar with one of Rossini's pulse-raising Overture finales, accompanying the thrilling sight of the Lone Ranger riding to the rescue. Knowing the Italian opera composer's dry wit, it's safe to say he would have chuckled at the joy his music was providing. And, most likely, he would have asked for a royalty check or two. After all, when friends pooled their resources to commission a statue in honor of Rossini's 70th birthday, he suggested that they give him the money and he would stand on the pedestal himself. No surprise that most of Rossini's 39 operas bubble with wit and a touch or two of pure silliness. But it was serious business, writing operas in such rapid fashion (he'd often finish each in just a few weeks) while keeping his audiences pleased. As he reached the end of his 30s, Rossini had become the most successful composer in Europe, beloved of opera-goers in every country and admired by those in his profession who struggled to write just one stage hit. Beethoven hated the ease with which the Italian cranked out one smash after another. Like so many composers, Rossini showed flashes of talent as a boy (both parents were mid-level musicians), composing six charming String Sonatas at age 12. But he was always drawn to the theater. With a few exceptions, he wrote only opera buffas – comic operas – employing familiar, formulaic plots, usually involving two young lovers (a soprano and tenor), who were kept apart by a grumpy old grouch who had other ideas for the lovely lady. All would end happily, of course. His tuneful works never failed to delight audiences. Yes, there were a few tragic tales (opera serias) such as "Otello" and his final work, "William Tell," with its Lone Ranger theme in the Overture. But it was comedy that made Rossini famous and wealthy – so rich, in fact, that he retired from the stage after the premiere of "Tell" at age 37. He lived another 40 years, composing two sacred works and more than 200 little pieces for piano or voice. Why stop? No one is quite sure – maybe he tired of the pressures he endured from opera house managers, impresarios, singers, critics, publishers, etc. Maybe he ran out of musical ideas. Maybe he just wanted time to enjoy life. Which he did, eating and drinking (inventing a few dishes on his own!) and enjoying the company of friends. Not a bad life, although his operatic output quickly fell out of vogue in later years, except for a handful of works. Though Rossini's silly little operas are being recorded and occasionally performed, only "The Barber of Seville," "Italian Girl in Algiers" and "Cinderella" (La Cenerentola) enjoy regular productions.
Exploration Questions
Who were Rossini's competitors in opera composition, and how many are remembered today?
What is coloratura and who are the finest singers in that style today?
Why were Beaumarchais' "Figaro" novels, the source for operas by Rossini and Mozart, so shocking back in the late 1700s?
Compare the characters in Rossini's "Barber of Seville" and Mozart's "Marriage of Figaro."
Reflective Questions
How do the plots of Rossini's lesser operas stand up to some of the story-lines in today's romantic cinematic comedies?
Why do you think Rossini stopped writing operas at the peak of his career?
More to Explore
The mystery of Rossini's early retirement from the opera house Click here
Books For Further Reading
Servadio, Gaia. Rossini. Da Capo Press. 2003. 320 pages.A detailed, thoroughly readable biography of the composer, providing insights into his life and his decision to give up writing operas.
Click here to order
Toye, Francis. Rossini, the Man and His Music. Dover Publications. 1987. 288 pages. As the title suggests, this is a look at Rossini's operas as well as his life. Easily understood descriptions and analyses make this an ideal source for those interested in exploring his remarkable output.
Click here to order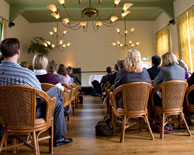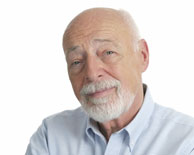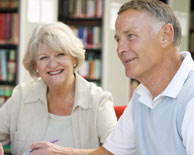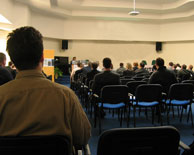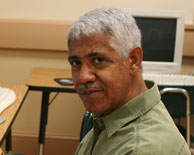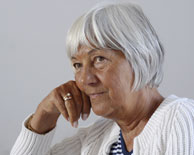 Copyright © 2004-2022 Active Minds®. All rights reserved.