Rachmaninoff-The Last of the Romantics
Overview
As the 19th Century became the 20th, composers were anxious to leave the previous era behind. Passionate, hummable melodies were viewed as antiquated, soon replaced by agitated, uneven rhythms and crude, clashing harmonies. For Russian pianist and composer Sergei Rachmaninoff, this just didn't fit with his world view. One of the greatest pianists of any age, he bravely created lush, romantic tunes for his instrument and for the orchestra that often drew waves of scorn. In this Active Minds program, we'll sample his greatest tunes – some of them later turned into hit pop songs – as we explore the life of one of the 20th Century's towering figures.
Summary
The so-called Romantic Era in music pretty much occupies the entire 19th Century, kicking off (we're told) with Beethoven and somehow stopping when 1899 became 1900. Sergei Rachmaninoff would beg to differ. Though he lived to 1943, the Russian composer was hardly part of the 20th Century's move away from "old-fashioned" ideas heard in the music of Schumann, Schubert, Brahms, Tchaikovsky and the other giants of the 1800s. Instead, he embraced grand, sweeping, archly romantic melodies that raised eyebrows and caused many to dismiss him as a product of a bygone era. Yet, as a student, he dazzled everyone at the conservatories in St. Petersburg and Moscow, where he had honed his craft. Not with his compositions necessarily, but through his amazing skills as a pianist. With giant hands and a thundering technique he captured top honors at performance competitions. He'd written an opera (Aleko) that attracted the praise of one his instructors – a fellow named Tchaikovsky. And an early Prelude in C-sharp minor had become a hit (still is today!). Perhaps buoyed by these successes, young Sergei continued to compose, leading up to the unveiling of his ambitious Symphony No. 1 in 1897. Opinions vary about what happened at the premiere: Some say the work was simply too difficult for the orchestra to navigate, some say that the conductor – Alexander Glazunov, the revered composer and professor at St. Petersburg's conservatory – had too much to drink that night. In any case, the performance was a disaster, leading César Cui, a respected music critic (and a composer himself) to rip the Symphony apart, snarling that it depicted the Seven Plagues of Egypt. Rachmaninoff was devastated with the response, sending him into a three-year period of depression. He set aside any thoughts of composing, instead focusing on conducting and piano-playing. Finally, in 1900, he emerged from an extended treatment with a doctor named Nicolay Dahl, who used the experimental technique of hypnosis to pull the young Russian out of his emotional hole. Giving him the post-hypnotic suggestion of writing "a beautiful concerto," Dr. Dahl found success: In 1901, Rachmaninoff premiered his Second Piano Concerto, which instantly became one of music's most beloved works. Numerous pieces followed, mixed with solo and conducting engagements in Europe and America. In 1909, he sailed to the States with his Third Concerto, which became almost as big a hit as its predecessor. Life changed in a frightening way, however, as the threat of revolution spread through Russia. Fearing for his life, Rachmaninoff left his homeland in late 1917, as the bloody Russian Revolution unfolded. He had enjoyed safety and adulation during his 1909 visit to the United States, where he would settle in 1918. But he also spent extended time in France and Germany, settling in Lucerne, Switzerland for a lengthy stay during the 1930s. America became his permanent home later that decade, and he spent his final years living in Beverly Hills, California. With concert appearances as conductor and pianist occupying more of his time, he was given precious few opportunities to write music. His final work, the Symphonic Dances, was premiered in 1940. Six weeks after a concert in Tennessee, Rachmaninoff succumbed to cancer.
Exploration Questions
What other European composers found refuge in America during the first half of the 20th Century?
Which of Rachmaninoff's unforgettable melodies became popular songs?
What is the "Dies Irae" and how does it figure in his compositions?
Reflective Questions
How do you think Rachmaninoff's skills as a pianist impacted his composing?
During his lifetime, he was attacked by critics for not being "modern" – but today he is beloved by music-lovers around the world. How do you account for that?
Certainly his Second Piano Concerto is at or near the top of everyone's list. But what are your favorites besides that masterpiece?
More to Explore
Books For Further Reading
Wehrmeyer, Andreas. Rakhmaninov (Life&Times Series). Haus Publishers. 2005. 192 pages. Don't fret about the spelling of the composer's name here – there are several versions. Just as there are numerous biographies, many of them dense and difficult to read. This, however, is quite readable and equally informative.
Click here to order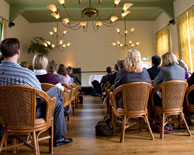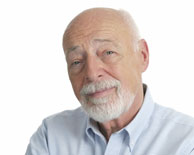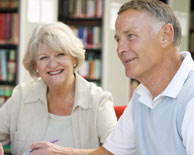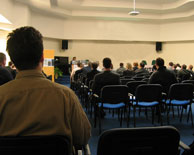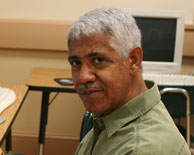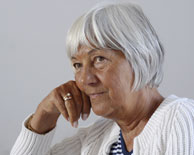 Copyright © 2004-2023 Active Minds®. All rights reserved.