Music as a Form of Protest
Overview
The power of music to elicit emotion, thought, and inspiration has long been recognized and is undeniable. Plato was one of the first to articulate music's power to move the masses and the potential for it to be used to rebel against authority. Since then, every age and every culture has produced music and songs that express opposition to political or social conditions in order to spur change. Join this Active Minds class as we learn about and hear samples of vocal and instrumental music from all over the world that was created, performed, or interpreted as a form of protest.
Key Lecture Points
By its nature, music can unite people, in enjoyment, in emotion, or in solidarity, and can mobilize groups of people towards a cause. Music can be used politically, viewed as political, or actually attempt to raise awareness or advocate for change. The latter type of music is called protest music.
In the United States, music has been used to protest oppression ever since the War of Independence. Bessie Smith and Billie Holiday were two blues singers who sang songs actively opposing Southern racism. Folk musicians wrote songs to protest the Vietnam War and to support the Civil Rights Movement. Current popular music often takes a stand to protest inequities, current events, or the marginalization of particular groups.
With the rise of apartheid in South Africa, resistance to that system of institutionalized racism was expressed musically both within South Africa and internationally. Three notable South African musicians who directly or indirectly protested apartheid were Johnny Clegg, Miriam Makeba, and Hugh Masekela. Abroad, artists like Peter Gabriel took up the cause to raise international awareness of the injustices and brutality of the regime.
Reggae music is beloved throughout the world, but it arose out of resistance to white oppression rooted in the European colonization of Jamaica. Begun as a performative practice of non-violent protest and rooted in Rastafarianism, reggae and its messages of peace and love spread internationally through artists like Bob Marley.
In 2022, protests spread through Iran in the wake of the death of a young woman in police custody, calling for women's rights and the shedding of hair scarves. One Iranian musician, Shervin Hajipour, wrote what became the anthem of the movement, "Baraye," which sang about all the things Iranians were protesting and about their longing for ordinary lives and freedoms.
A more subtle example, Dmitry Shostakovich became renowned under the yoke of the Soviet Union. While he sought to please the Party and was heralded for years, he represents the plight of musicians who are subject to direct political control. He ran afoul of the Party several times and two of his works are thought to bear witness to the harsh realities of life in the Soviet Union.
Discussion Questions
How have politicians appropriated certain pieces of music in pursuit of their political goals? Is it right for them to use certain songs at rallies if the songwriters do not give consent?
How did the protest music during the Vietnam era differ from most other eras of wartime music, both in content and in style?
Many anti-apartheid songs were written in Zulu or Xhosa rather than English. Did this make it safer to express protest? How did the International community put pressure on the Afrikaner National Party?
Do you think it is more effective for music to express a direct challenge or to express an alternative way of life? Which does reggae music do? How?
How is the message of "Baraye" similar to the message believed to be conveyed by some of Shostakovich's work?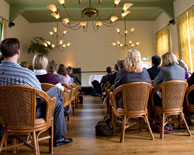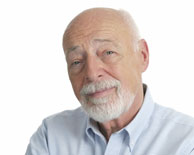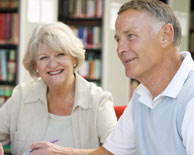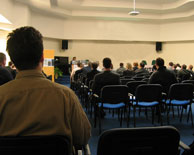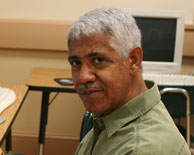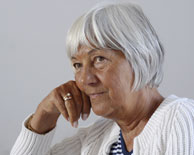 Copyright © 2004-2023 Active Minds®. All rights reserved.