Elvis Presley
Overview
Join Active Minds for a look at the life and lasting impact of Elvis Aaron Presley. From Tupelo, Mississippi to the Graceland Mansion, Elvis' journey is a tale of unparalleled musical achievement as well as deep personal struggle. We will trace the life of the "King of Rock 'N Roll" from his first guitar (for his eleventh birthday--he had wanted a bicycle) to his 14th Grammy nomination.
Key Lecture Points
Very few people have reached the same sort of iconic status as Elvis Presley. He currently holds the record for the most consecutive number one hits (10); the most weeks at number one (80); and the most Top Forty hits (107). In addition, an ABC News poll showed that 91 percent of Americans say he had a lasting impact on American culture, and 85 percent say that impact was positive.
In many ways, Presley crossed the color line at a time when racial issues were socially charged by singing music that had clear derivatives from black influences. This music became, of course, wildly popular, resulting in something that transformed both white and black music in American culture, both at the time and even today.
There is good reason why Presley is still called the "King of Rock and Roll": his music was widely accessible to almost all Americans, rich or poor, thereby negating economic boundaries. In addition, the feel-good nature and underlying sexual themes and rhythms of the music transformed an otherwise conservative American culture. As a result, the shift from post-war to modern America can be traced back to the time of Presley and his music.
Presley's influence can still be seen and felt in American culture, over 30 years after his death. He continues to be the highest paid non-living celebrity, is still widely impersonated and imitated, and the same themes of freedom, love, emotion, and sexuality that he made popular and acceptable are still the most common themes in popular music on the radio today.
Exploration Questions
Elvis is the embodiment of the American dream, going from poor Southern boy to international superstar who is still a legend over 30 years after his death. Yet, his success, fame, and fortune seemed to fail him in the end. Why do you think that is?
If Elvis had been born today, amid the popular R&B and rap music scene, do you think his music would have had the same impact on America?
Reflective Questions
What do you remember about Elvis? Were you ever a big fan? How did your parents feel about him?
Do you think Elvis's premature death was preventable? If so, how?
More to Explore
Books for Further Reading
Ritz, David. Elvis by the Presleys. Crown Publishers, 2005. 256 pages. A biography of Elvis by the people who knew him best – his former wife and only daughter.
Click here to order
Nash, Alanna. The Colonel: The Extraordinary Story of Colonel Tom Parker and Elvis Presley. Simon and Schuster, 2003. 394 pages. In "The Colonel," Alanna Nash explores in depth the amazing story of Colonel Tom Parker, the man behind the legend and the myth of Elvis Presley. The result is a book that reads like the most riveting of real-life detective stories -- one that will completely change your view of Presley's life, success, and death.
Click here to order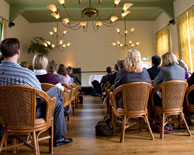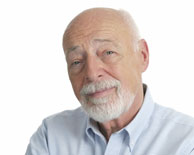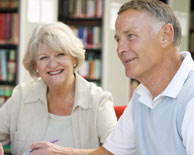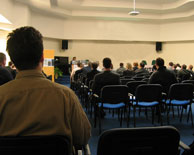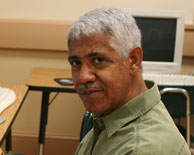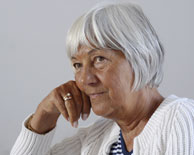 Copyright © 2004-2022 Active Minds®. All rights reserved.