Music's Greatest Patrons
Overview
Composers wrote to earn a living. That fact leads to a simple question: How did they get paid? In the 1700s, masters such as Haydn, Mozart and, in his youth, Beethoven, relied on the benevolence of royalty and wealthy patrons. In this Active Minds program, we'll meet some of those sadly neglected sponsors – although some remain familiar to music lovers, thanks to composers who placed their names on the scores. Others are legendary, such as the odd, mysterious Nadezhda von Meck, invisible patron of Tchaikovsky.
Summary
We focus so much on the great music that has lived through the ages, and on the composers who created those beloved masterpieces, that it's easy to forget those who made it possible: Well-to-do individuals who provided the financing. Those patrons and sponsors – and the monetary support they provided – were critical to the growth of art back in the 17th, 18th and early 19th Century. They are mostly forgotten, except for the few whose names have become linked to a handful of works (thanks to publishers, who acknowledged them on the score's title page). Another handful of benefactors are remembered for the close, occasional stormy relationships they kept with composers. But most are, sadly, merely footnotes in music history. To understand the importance of such figures as Esterhazy, Lichnovsky, Lobkowitz, Galitzin, Razumovsky, Von Meck, Belyayev, Coolidge and the others, consider the contrast between Haydn's successful career and that of his contemporary, Mozart. Haydn was employed for 30 years in the luxurious palace of the Esterhazy family – composing chamber music, symphonies, operas and such, while utilizing an in-house orchestra and receiving a monthly stipend and three square meals a day, plus constant praise for his work. Mozart never enjoyed such a comfortable situation, instead endlessly scrounging for financial support, begging friends for loans, writing glorious commissioned music but never receiving promised payments. No surprise that Haydn lived to be 77, while Mozart died penniless at 35. Today, wealthy members of society give to various charities in exchange for recognitions – and tax deductions. Some do support composers, but hardly in the manner previous benefactors did. Back in the late 18th Century in Europe, the rise of the middle and upper class created a new level of wealth that extended, for the first time, beyond the inherited riches of royalty. Businessmen, government administrators and various low-level princes and counts were able to build palatial homes for themselves, nurturing a love of the arts by befriending composers, artists and writers – decorating their homes with the latest paintings and sculptures, hosting musical evenings of chamber music by the city's finest musicians and composers. Many became good friends with composers who, naturally, bowed and flattered – but often were treated as colleagues. Even Beethoven, known for his short temper and dislike of royalty, considered several of his sponsors to be friends. But woe to any of them who tried too hard to be the composer's pal – Prince Karl Lichnovsky, a well-regarded Viennese patron of the arts, for example. His paternalistic attitude toward Beethoven caused him to be tossed aside, a rejection that broke the Prince's heart. There were other Beethoven supporterss, however, each commissioning those world-changing String Quartets, including a Russian ambassador named Andreas Razumovsky, forever connected to Beethoven's three remarkable Opus 59 Quartets. Later in the 19th Century, we witnessed the quirky relationship between Richard Wagner and "Mad" King Ludwig II, who fawned over the composer, and the even stranger kinship of Tchaikovsky and Nadezhda von Meck, a wealthy widow who insisted that the two never meet. In the mid-20th Century, the music world was rewarded by the benevolence of American philanthropist Elizabeth Sprague Coolidge, who commissioned Copland's "Appalachian Spring" and Barber's beloved First String Quartet, among many other works. Let's remember that, like all of us, composers needed to eat and pay bills. Thank goodness for those whose generosity made music possible.
Exploration Questions
What famous composers were part of the Belyayev Circle and Russian Symphony Concerts?
What role did Verdi's publisher play in the creation of "Otello" and "Falstaff"?
Who was Baron Gottfried van Swieten and how did he influence the music of Mozart, Haydn and the young Beethoven?
Reflective Questions
Is it fair to say that composers hated the idea of having to flatter the wealthy patrons who were supporting them?
Why do you think Haydn succeeded in gaining a lengthy employment in a palace, while Mozart failed?
More to Explore
Books for Further Reading
Bowen, Catherine Drinker. Beloved Friend: The Story of Tchaikovsky and Nadejda von Meck.Greenwood Pub Group. 1975, 484 pages. For years, the real story of this mysterious pairing was out of reach, since the Soviet government refused to release the letters between Tchaikovsky and Von Meck – but here, at last, Bowen (with help from Von Meck's granddaughter) unlocked those secrets and present here the whole, incredible tale. Stranger than fiction!
Click here to order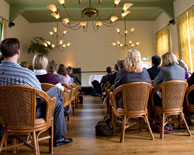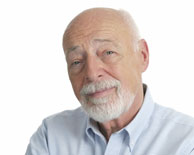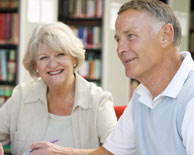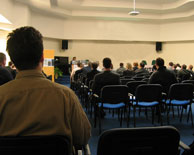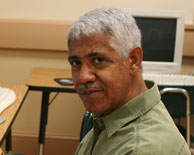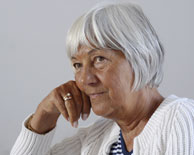 Copyright © 2004-2023 Active Minds®. All rights reserved.