Dolly Parton
Overview
The musical career of country music legend Dolly Parton spans more than half a century and includes 11 Grammy Awards, 25 singles to reach #1 on the country music charts, 44 Top 10 country albums, and over 100 million records sold worldwide, making her one of the best-selling female artists of all time. Join Active Minds as we explore the music of Dolly Parton, including a few "greatest hits" and a few lesser known works from her collection of over 3000 songs that she 's composed in her lifetime.
Key Lecture Points
Born "dirt poor," as she described her upbringing, into a family of 12 children in East Tennessee, Dolly Parton drew on her childhood to inspire many of her early songs, like "My Tennessee Mountain Home" and "Coat of Many Colors." She began playing instruments and performing in church at a young age and moved to Nashville right after high school to pursue a music career. Her early successes involved writing songs for other entertainers.
Her singing breakthrough came through her partnership with Porter Wagoner, with whom she recorded numerous duets and performed on TV, and who encouraged her solo career. The early 70s saw such massive hits as "Jolene" and "I Will Always Love You," both of which have been covered by any number of country and mainstream artists.
In the late 70s, Dolly started trying to crossover into mainstream and pop markets, achieving this with her hit "Here You Come Again," and continuing with the title track to the movie "9 to 5" and her duets with Kenny Rodgers.
Her collaboration with Linda Ronstadt and Emmylou Harris brought Dolly back to her country roots, and she explored bluegrass on a string of albums in the late 1990s.
Dolly's image…tight clothes, peroxide wigs, overdone makeup…has been a subject of debate, ridicule, and admiration, as she unapologetically, preemptively, self-objectifies with an eye towards what will sell records.
In recent years, Dolly has focused on touring, collaborations, holiday albums, her Dollywood businesses, her foundation and other philanthropic projects, and her most recent 2023 album of rock music. For over 50 years, Dolly Parton has delighted audiences, pushed boundaries, helped the world, and become a true musical and cultural icon.
Discussion Questions
Why do you think Dollywood's Chasing Rainbows Museum features a replica of Dolly's Coat of Many Colors, with a photo of children pointing and laughing at it behind the display?
How did Dolly's family influence her career?
Why do you think Dolly keeps her marriage to Carl Dean so private? Is that consistent with her public image?
What are some of your favorite covers of Dolly Parton songs? Why do you think they work so well when other musicians record them?
Do you think Dolly's exaggerated feminine image has helped or hurt her career?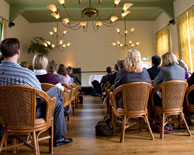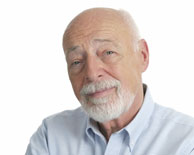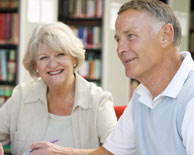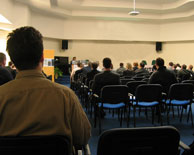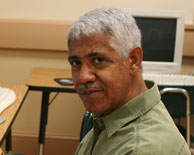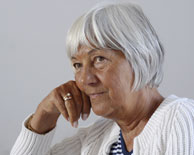 Copyright © 2004-2023 Active Minds®. All rights reserved.