Music of Paris
Overview
If you had to name the European city that produced the most beloved composers and music, Vienna would win going away. But let's not forget Paris (who could?!). The City of Lights served as home to great music through the centuries, going back to the early 1200s in Notre Dame, and later on at Versailles (a few miles away), gifting the world with ballet and the art of royal elegance. In this Active Minds program, we'll also sample the lively world of Paris opera and even visit some hot jazz clubs of the crazy 1920s!
Summary
The great cities of Europe and elsewhere around the world have long served as more than mere population and business centers. Many of them have become cultural capitals, proudly welcoming residents and visitors to museums, theaters, parks, gardens and other places far removed from the dreariness of daily life. Through most of the Baroque Era (1600-1750s), the major cities of Italy, particularly Rome and Venice, were home to some of the most important developments in music – giving birth to opera, ballet and numerous instrumental forms such as sonatas and concertos. In the late 1700s, Vienna became a magnet for musicians and music-lovers from all over the continent, serving as a destination for the likes of Haydn, Mozart, Beethoven, Brahms and countless others. With that sort of list, it's easy to ignore the contributions of another musical capital – Paris. Back in 781, Emperor Charlemagne established a school in Notre Dame, which included a student chorus, learning the chants of the day. But toward the end of the 12th Century, a new school of musical thought was blooming at the great cathedral. Pérotin and Leonin, two composers who remain shrouded in mystery, began experimenting with combining multiple musical lines, rather than relying on a single flow of melody. This was the birth of one of music's most important elements – polyphony, the careful, simultaneous blending of separate musical ideas. In the 14th Century, Notre Dame continued to serve as the center of expanded musical innovation, led by the brilliance of a composer and poet named Guillaume de Machaut, the first to compose a complete Mass. Outside the cathedral, street musicians and entertainers known as troubadours, minstrels, jongleurs and trouvères created an impressive body of songs, poems and instrumental dances that charmed townspeople around Paris. Later, as these entertainers traveled around the countryside as well as points north and east, they delighted audiences throughout the continent. The 15th and 16th Centuries witnessed an abundance of music and theater works presented in the Parisian palace of the French Kings, but things got ramped up when Louis XIII decided to move his residence to a new palace outside of the city – a former hunting lodge called Versailles. It was there that his successor, Louis XIV created a home for the finest musicians, ballet dancers, opera singers and composers (the latter dominated by Jean-Baptiste Lully and, later, Jean-Philippe Rameau). The Palace witnessed the growth of opera and ballet (both brought to France by Catherine de Medici, who'd married the French king Henry II). As Versailles' cultural reputation grew, so did Paris as a thriving center of opera and ballet. In the late 1700s, the city's lavish theaters and their discerning audiences proved irresistible to visiting composers such as Haydn and Mozart, who premiered new works at well-attended concerts. Haydn was adored, Mozart all but ignored. Opera became a huge focus of entertainment as the 19th Century unfolded. The magnificent Paris Opera House welcomed the works of such non-Frenchmen as Giacomo Meyerbeer and Gioachino Rossini. Later, Parisian audiences were divided in their reaction to operas by Giuseppe Verdi, frustrating him with their insistence that the Third Act of every opera must offer a ballet sequence – whether the storyline demands it or not. The heaviness of all those French grand operas (i.e., works that tell a historical tale) created the need for something lighter, and the fluffy world of operetta arrived, most written by Jacques Offenbach. Instrumental composers such as Berlioz, Fauré and Saint-Saens achieved popularity in the mid- and late-1800s. In the early 1900s, ballet lovers were thrilled at the arrival of a troupe from Russia, the Ballets Russes, featuring such dance legends as Nijinsky and Karsavina – along with the inflammatory ballet music of a firebrand named Stravinsky. The 1913 premiere of his Rite of Spring inspired a legendary brawl in the Théatre des Champs-Elysées. After the end of World War I, Parisians fell in love with American jazz, leading to the opening of clubs that presented gypsy guitarist Django Reinhardt and the shimmying of Josephine Baker. Yes, the City of Lights was always a City of Music.
Exploration Questions
How did the orchestral works of the French Baroque influence composers such as Bach, Telemann and Handel?
Who was Marius Petipa and what was his role in the development of ballet?
The French loved Italian opera (sung in French, of course), but who were the great French opera composers?
Reflective Questions
Can you hear differences in Baroque music from France, Germany or Italy?
Bizet's Carmen demonstrates France's fascination with Spain. How do you explain that?
Why do you think Parisians were indifferent to Mozart's music?
More to Explore
Books For Further Reading
Barbier, Patrick. Opera in Paris 1800-1850: A Lively History. Amadeus Press. 2003. 250 pages. This is indeed a "lively history" – but it covers more than the crazy world of the opera house. Barbier brings in such concert-hall heroes as Liszt, Chopin and Berlioz. What a time to be in Paris!
Click here to order
Jackson, Jeffrey H. Making Jazz French: Music and Modern Life in Interwar Paris. (American Encounters/Global Interactions). Cunke University Press. 2003. 280 pages. Sure, Paris in the early 1800s was exciting, as it was in the 'teens and '20s. But Paris between the wars was as electric as it can get, thanks to the latest craze: jazz – introduced to the French by Americans fighting in the First World War.
Click here to order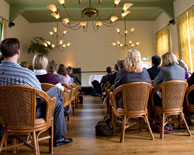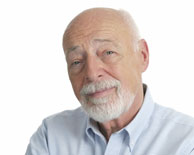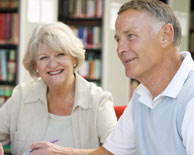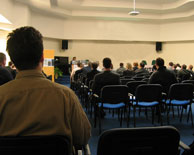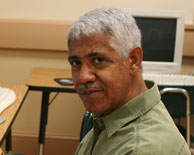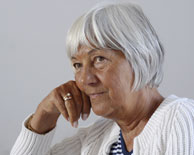 Copyright © 2004-2023 Active Minds®. All rights reserved.