Opera as Popular Music
Overview
Opera originated as courtly entertainment in Italy in the late 1500s, but became one of the most popular forms of musical theatre from the 17th through 19th centuries. Public opera differed from courtly opera in a number of ways, as popular tastes as well as demands of the commercial opera industry influenced plots and story lines, musical conventions and performance practice. This program discusses works from Monteverdi in the 1640s to Verdi in the 1840s, examining how we can hear opera as popular music.
Summary
Italian music dramas first premiered in the Florentine courts in the late 1500s, in attempt to recreate ancient Greek music drama. Based on Greek tragedies, these works involved solo singing with instrumental accompaniment. Jacopo Peri's L'Euridice (1600) was one of the first full- length operas.
Opera quickly spread to other Italian courts, and also to public theatres. The first public opera house, Teatro Cassiano, opened in Venice in 1637.
Claudio Monteverdi (1567-1643) wrote 4 operas for the Venetian public. L'incoronazione di Poppea (1642) shows influence of popular tastes, such as a more historical plot and moments of virtuosic singing.
Public opera became a huge, for-profit institution, spreading from Venice throughout Italy, and from Italy throughout Europe, entertaining audiences across social classes.
Singers (such as the famous 18th century castrato, Farinelli) were international superstars, and audiences demanded virtuosity from performers. This led to certain musical conventions, such as the da capo aria.
George Frideric Handel (1685-1759) was one of the greatest composers of opera seria ("serious opera"), and his career followed the international nature of Italian opera. German by birth, he worked in Italy and eventually London, where he composed over 40 operas in 30 years.
Opera style began to change in the late 18th century; opera seria waned while opera buffa ("comic" opera) became more popular. Wolfgang Amadeus Mozart (1756-91) wrote both seria and buffa, and his comic works became some of the most well known operas of all time.
Opera and the opera industry gained greater popularity in the early 19th century. Composer Gioachino Rossini (1792-1858) dominated the Italian opera scene from 1814-30, and helped to set musical conventions such as 3-part arias, large-scale finales, crescendos and other compositional trademarks, all for dramatic effect.
Giuseppe Verdi (1813-1901) further emphasized dramatic forces in his operas, even pulling the audience into the drama through large choruses, such as "Va pensiero" from Nabucco (1841).
Other styles of opera were also rivaling Italian opera in popularity. In France, French Grand Opera was an enormous production and spectacle, with great emphasis on staging and drama. Giacomo Meyerbeer's (1791-1864) Les Huguenots (1836) was the most successful opera of the 19th century, with 1000 performances at the Paris Opera!
In spite of its popularity and popular trends that influenced opera for centuries, many of these works today have been relegated as museum pieces; our tastes and attitudes toward opera continue to change over time.
Exploration Questions
In what ways did popular tastes influence public operas? How do you think aspects of the plot and musical expression in Monteverdi's L'incoronazione di Poppea might have appealed to audiences of the time?
What were some of the musical and theatrical conventions that were a product of the commercial opera industry, especially in the 18th and 19th centuries? In what ways were these influenced by audience expectations and tastes? (Consider, for example, the da capo aria, such as in Handel's Alcina, or 19th century Italian opera styles, such as Rossini's.)
Reflective Questions
Do you think that operas with musical styles and practices specific to the entertainment values and tastes of their time (such as the virtuosic singing of castrati or da capo arias in 18th century) can carry over effectively in modern times?
What is the role and place of contemporary opera, including performances of older works as well as those newly composed?
More to Explore
Books For Further Reading
Abate, Carolyn and Roger Parker. A History of Opera. W. W. Norton and Company, 2015. 656 pages. A rich, scholarly overview of the history of opera that details opera's origins and development, musical, social and cultural history.
Click here to order
Carter, Tim. Understanding Italian Opera. Oxford University Press, 2015. 288 pages. Focusing on five Italian operas from Monteverdi to Puccini, Carter looks at how opera developed in history and the many different forces that come together in creating such music drama: text, music, singers, choreography, costumes, staging, etc.
Click here to order
Snowman, Daniel. The Gilded Stage: A Social History of Opera. Atlantic Books, 2010. 496 pages. A fun history of how opera spread from Italy, across Europe and the globe. Rather than a technical study of the music, Snowman's vivid work looks at opera reception, audiences, and social practices.
Click here to order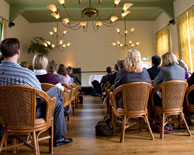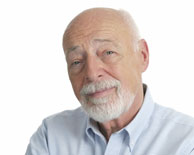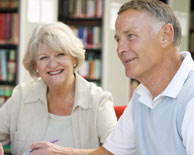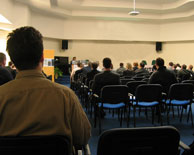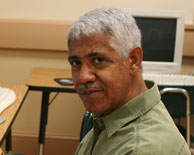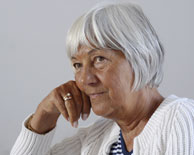 Copyright © 2004-2023 Active Minds®. All rights reserved.