Martin Luther King, Jr.
Overview
Join Active Minds for a look at the life and legacy of Dr. Martin Luther King, Jr. We will trace Dr. King's rise to prominence from a Southern Baptist pastor to Nobel Prize winner and leader of the civil rights movement. We will examine how Dr. King's efforts impacted history and how his ideas continue to influence our society today.
Key Lecture Points
Born on January 15, 1929, Dr. Martin Luther King, Jr. would become the symbolic center of the American Civil Rights Movement in the 1950s and 1960s. He played a central role in some of the most significant efforts to roll back discrimination against black Americans and to achieve racial equality in the country.
King's legacy includes (but is not limited to): the Montgomery Bus Boycott (1955-56), the formation of the Southern Christian Leadership Conference (SCLC) (1957), The Birmingham Anti-Segregation Marches (1963), the March on Washington wherein he gave his famous "I Have a Dream" speech (1963), the passage of the Civil Rights Act of 1964, the March for Voting Rights in Selma, Alabama (1965) and the subsequent passage of the Voting Rights Act of 1965.
The hallmark of King's tactics of achieving racial justice was the use of nonviolent protest, even in the face of racist violence, to reveal to the nation the injustice that blacks (particularly in the south) were experiencing. In this regard, King was influenced by Mohandas Gandhi who preached non-cooperation and nonviolence to achieve Indian independence from Britain.
King also achieved fame and success in the fight for civil rights by virtue of his rhetorical and oratory skill. An ordained Baptist minister, King combined his religiosity with calls for political action. The combination had a galvanizing effect upon the civil rights movement.
In 1968, King was assassinated in Memphis, TN where he had been supporting a strike of black garbage workers demanding equal wages and treatment. He was 39 years old. In 1986, the first Martin Luther King Day (a Federal Holiday) was celebrated.
Exploration Questions
What were the factors that led King to become the central leader in the Civil Rights movement?
It has been five decades since King's death. How does King continue to influence American society?
Reflective Question
What are your memories of the Civil Rights Movement and the role that King played in it?
Do you think the status of disadvantaged populations in our society would be different today if King had not been assassinated? If so, how
More to Explore
Books For Further Reading
King, Martin Luther, Jr., Carson, Clayborne. Autobiography of Martin Luther King, Jr. Warner Books, 2001. 416 pages. Using a vast body of documentary materials, noted scholar Clayborne Carson creates a book that remarkably approximates a self-portrait of Martin Luther King, Jr. Delving into all aspects of this man's life, the work covers his boyhood, his education as a minister, and his emergence as a leader in the Civil Rights movement.
Click here to order
King, Martin Luther, Jr., Washington, James. I Have a Dream - 40th Anniversary Edition: Writings and Speeches That Changed the World. HarperOne, 1992. 256 pages. This fortieth-anniversary edition honors Martin Luther King Jr.'s courageous dream and his immeasurable contribution by presenting his most memorable words in a concise and convenient edition.
Click here to order
King, Martin Luther, Jr., Cornel West, editor. The Radical King. Beacon Press, 2016. 320 pages. Cornel West uses 23 selections of King's writings to illustrate the leader's revolutionary vision, his identification with the poor and his opposition to the Vietnam War, providing an un-sanitized perspective of this iconic figure of the Civil Rights Movement.
Click here to order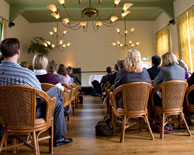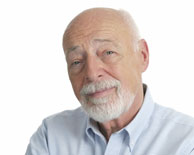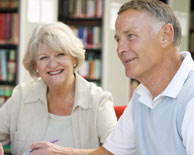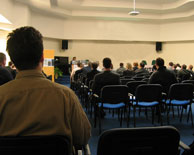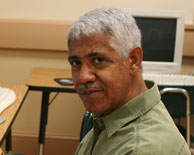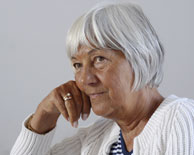 Copyright © 2004-2022 Active Minds®. All rights reserved.