Indonesia
11/1/09
Overview
In 2009, then Secretary of State Hillary Clinton said of Indonesia, "It's important to listen as well as talk to a country that has demonstrated that Islam, democracy and modernity cannot only coexist, but thrive." Join Active Minds as we examine what's working (and what's not) in the world's largest Islamic country.
Key Lecture Points
Indonesia is a vast and ethnically diverse nation, which has a history of outside influence followed by a brief period characterized by dictatorship. Since 1999, however, Indonesia has rapidly moved in the direction of democracy, in hopes of creating a new form of internal political stability. Indonesia is also the world's largest Muslim nation, with nearly 210 million people declaring themselves adherents.
National legislative elections took place in Indonesia in April, 2009 followed by a Presidential election in July. The results were a clear affirmation of President Susilo Bambang Yudhoyono who received over 60% of the presidential vote and whose party collected the most seats in the Indonesian parliament.
Islamic parties suffered a significant setback in the 2009 elections, garnering less than 26% of the votes in the legislative elections, down from 38% in the 2004 elections.
In July, 2009, just days after the presidential elections, terrorists in Jakarta targeted two western hotels, the Ritz-Carlton and the J.W. Marriot, killing 9 people. In September, Indonesian police killed Noordin Muhammad Top, a former member of Jemaah Islamiyah, the group blamed for multiple bombings in Jakarta and Bali. These recent events indicate that Indonesia is pressuring, but has not eliminated the terrorist threat in its midst.
Exploration Questions
Do you feel that Islam can be part of a peaceful democracy that includes other religions and religious beliefs? Or do you feel the extremism of the religion precludes such tolerance?
What do you feel is ahead for Indonesia? Do you feel political and religious peace can continue following the April 2009 elections?
Reflective Questions
What do you remember about the 2004 tsunami that affected Indonesia so strongly?
Have you ever traveled to Indonesia? When you picture it, what do you envision?
More to Explore
Overview of Indonesian history and current events Click here
Timeline of Indonesian history Click here
Books For Further Reading
Hellwig, Tineke, Tagliacozzo, Eric, Tineke, Hellwig. The Indonesia Reader: History, Culture, Politics. Duke University Press, 2009. 477 pages. "The Indonesia Reader" includes more than 150 selections: journalists' articles, explorers' chronicles, photographs, poetry, stories, cartoons, drawings, letters, speeches, and more.
Click here to order
Aspinall, Edward. Islam and Nation: Separatist Rebellion in Aceh, Indonesia. Stanford University Press, 2009. 312 pages. Rooted in the latest theoretical debates about nationalism and ethnicity, yet written in an accessible and engaging style, "Islam and Nation" presents a fascinating study of the genesis, growth and decline of a nationalist movement.
Click here to order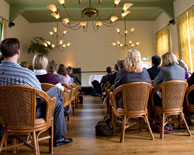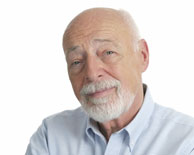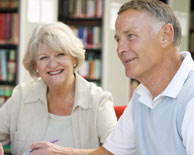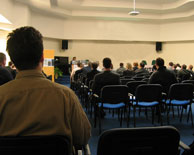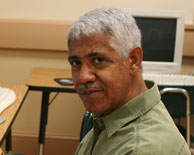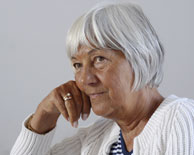 Copyright © 2004-2022 Active Minds®. All rights reserved.