Classical Holiday Music
Overview
It's nearly impossible to imagine the holiday season without music. Christmas, Hanukkah and Kwanzaa have become joyous family celebrations, inspiring playful songs that delight children and bring nostalgic feelings to their parents. But through the centuries, the musical message of Christmas has remained true to the profound story of the Nativity. In this Active Minds program, we'll go back to the Renaissance and then travel through the years in musical excerpts that mix the familiar with the unfamiliar. We'll visit several countries along the way, as we discover some of the holiday's most beautiful and timeless melodies.
Summary
Just as Easter is observed in secular and sacred ways – from painted eggs, chocolate candies and fluffy bunnies to re-telling the story of the final days of Christ – so too has Christmas evolved into a holiday celebrated in two starkly different ways. No surprise that this duality is reflected in the music that is so inescapable, as the month of December winds its way to the 25th. Nothing wrong with ditties about Santa, Frosty and chestnuts roasting on an open fire. But there's no argument that the most profoundly beautiful music of the holiday is found in works from long ago, particularly choral compositions inspired by the serenity of Christ's Nativity. Music from centuries past still lifts us up, still offers a sense of peace amid the chaos and clutter of holiday shopping and endless print and TV ads. For some reason, the music of French composers best captures the tranquility of Christmas. The Baroque composer Marc-Antoine Charpentier (1643-1704) captured the simple elegance of the Nativity, both in sacred masses and in such lovely melodies as the now-familiar carol, "Bring a Torch, Jeannette Isabella." Then, in the 19th Century, that wild Frenchman Hector Berlioz found an engaging restraint in his beautiful oratorio, "L'Enfance du Christ." Into the early 20th-Century, French masters such as Saint-Saens and Poulenc captured the serene atmosphere of their predecessors. Elsewhere, it's no surprise that Johann Sebastian Bach brought his genius to music that told the story of Jesus' birth. His six cantatas are known collectively as the "Christmas Oratorio," and rank among his best. Other German composers, such as Michael Haydn (Franz Joseph's brother) also contributed exquisite music for the holiday. Which brings us to another German-born music-maker whose name is almost synonymous with Christmas: Handel. The story of how quickly "Messiah" was composed (in just a few weeks) is the stuff of legend – but it shows how inspired Handel was by the biblical words prepared for him by an English arts lover named Charles Jennens. The gracious, timeless music of these and hundreds of other composers appears in thousands of concerts and services held in churches and cathedrals around the world.
Exploration Questions
What were the circumstances leading up to "Messiah's" premiere?
Besides Beethoven and Mozart, can you name composers who did not contribute any significant music for Christmas?
Who were some of the earliest composers to write music for the holiday? And who are still writing sacred music for Christmas?
Reflective Questions
Have you attended a performance of "Messiah"? Did you realize that there is an "Easter" portion of the oratorio?
We all have our holiday favorites – what are yours? Why have they remained special?
Do you think it's odd that we enjoy sacred works about the Nativity, as well as silly songs about Santa Claus?
More to Explore
Books For Further Reading
Collins, Ace. Stories Behind the Best-Loved Songs of Christmas. Zondervan. 2001. 192 pages. For those intrigued with the background stories of all those popular carols and pop songs, here are the tales of 31 beloved melodies. Well-researched and delightfully presented.
Click here to order
Clancy, Ronald M. Sacred Christmas Music – The Stories Behind the Most Beloved Songs of Devotion. Sterling. 2008. 112 pages. As beautiful to look at as it is to read, this wonderful survey of Christmas music from the earliest days is filled with full-color paintings that alone are worth the $19.95 price tag. Plus, there's a 67-minute CD offering 16 tracks of gorgeous music, impeccably performed, with detailed program notes on each piece.
Click here to order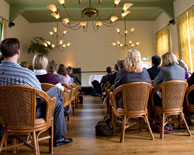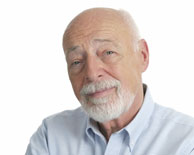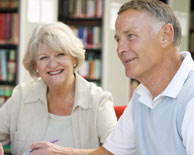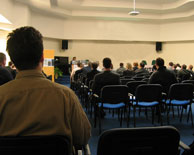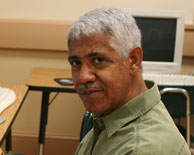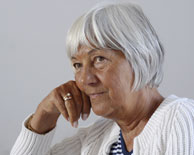 Copyright © 2004-2022 Active Minds®. All rights reserved.