Franz Joseph Haydn
Overview
His full name was Franz Joseph Haydn – but this Austrian composer's easy-going personality and his long, influential career in music inspired the loving nickname "Papa." In this tune-filled Active Minds program, we'll look at a life filled with universal adulation from royalty down to simple folks all across Europe through the late 1700s and into the 1800s. We'll learn of his deep friendship with Mozart and the amazing music that resulted. And we'll meet his wife, whom he called the House Dragon.
Summary
The long, successful career and life of Haydn would seem to be the envy of every struggling composer through the generations. For starters, he lived a very long time – 77 years – but the greatest gift was finding favor with the Hungarian Prince Nicolaus Esterházy, who welcomed the composer into the family palace in 1761. Haydn would remain in the Prince's employ for the next 30 years, providing chamber works (Nicolaus was an amateur musician himself), sacred works, operas and a flurry of symphonies, all to be performed by the superb resident orchestra. It's a dream job for a composer, one that offered security and inspiration for a man anxious to do nothing but write music – which he did in prodigious amounts. Haydn's output is staggering. Here's a sampling: 104 symphonies, 80 string quartets, 14 operas (including one for marionettes), 52 piano sonatas, 40 piano trios. And the list goes on, including more than 130 works involving a cello-like contraption called the baryton – not coincidentally, Prince Nicolaus' instrument of choice. More important than the quantity of the composer's music is the quality and, most significant of all, the lasting impact these works made on audiences and musicians (despite a drop in popularity in the 19th Century). Even during his cloistered years at the Esterházy palace, Haydn's music and his reputation spread across the continent. And in nearby Vienna, he became a household name, particularly in the Mozart house. Franz Joseph may have been two dozen years Mozart's senior, but the two became friends and colleagues, sharing ideas, influencing each other, dedicating works to each other and, collectively, raising the standards and the possibilities of the string quartet and symphony to unimagined heights. So great was the admiration these two musical giants shared, that Haydn once confessed to Mozart's father, Leopold, that the man's son was the greatest composer in Europe – quite a compliment, coming from the man everyone else acknowledged as the greatest. After the death of Prince Nicolaus in 1790, Haydn was released from his contract and proceeded to capitalize on his widespread fame. He made two important trips to London, where he was greeted like a national hero, and where he wrote the final 12 of his 104 symphonies. It was in England that the composer encountered the oratorio, made famous there by Handel. Among Haydn's final works were two glorious works for chorus and orchestra, which were presented in Vienna shortly before Napoleon's army began its siege of the city. With bombs falling all around, Haydn lay on his deathbed, reassuring his frightened servants that no harm will come: "Where Haydn is, nothing can happen." He was right, but wherever Haydn's music is today, what happens is the pleasure of hearing works that make us smile, chuckle and marvel at the sheer greatness of a man who seemingly had it all: talent, good health, financial security and the love of a music-loving audience wherever he traveled. OK, so his marriage was a disaster, but you can't have everything.
Exploration Questions
What did Haydn (and Mozart) do to upgrade the string quartet?
What is the origin of the nickname given to his "Miracle" Symphony?
What is the baryton and why did it not survive?
Reflective Questions
Why do you think Haydn's music fell out of favor in the 19th Century?
Which of his symphonies are your favorites, and why?
Imagine Mozart being given the long life and security that Haydn enjoyed, and ponder how his relationship with Beethoven would have unfolded.
More to Explore
Books for Further Reading
Stapert, Calvin R. Playing Before the Lord: The Life and Work of Joseph Haydn. Wm. B. Eerdmans Publishing Co. 2014. 304 pages. A thoughtful, highly readable look at the life of this often misunderstood composer.
Click here to order
Robbins Landon, H. C. Haydn: A Documentary Study. Rizzoli International Publications. 1984. 224 pages. Here is a no-fuss look at Haydn's life by the composer's most revered scholar. This is much easier for the casual reader than his definitive, five-volume magnum opus on the composer.
Click here to order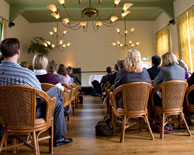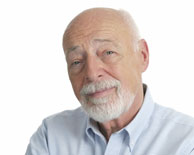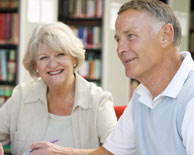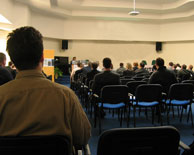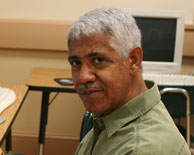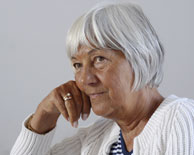 Copyright © 2004-2022 Active Minds®. All rights reserved.