Benjamin Franklin
Overview
Perhaps the most colorful Founding Father, Benjamin Franklin lived a life of lasting impact. As politician, publisher, inventor and diplomat, Franklin left his mark on all he touched. Join Active Minds as we trace the life of this extraordinary man and tell some of the stories that mark his legacy.
Key Lecture Points
Over 300 years after his birth, Benjamin Franklin continues to inform the American national identity. A signer of both the Declaration of Independence and the US Constitution, Franklin was a transitional figure in the formation of the United States out of the British Colonies.
Franklin embodied the American ideal of self-reliance and opportunity. The son of a soap and candle maker, with little formal education, Franklin was still able to rise to become a successful businessman and public servant.
Franklin's studies of natural phenomenon (including, but not limited to, electricity) made him one of the preeminent scientists of his era. In addition, his practical inventions, such as bifocals and the Franklin stove, demonstrated his ingenuity and application of science to commerce.
Notwithstanding his successes, Franklin's personal life was a challenging one that reveals the strains which a public life can create.
Exploration Questions
Of all Franklin's accomplishments, which one do you consider the most important. Why?
So much of Franklin's later success came from his experience as a printer. In what ways did the written word and Franklin's mastery of it help him in his life?
If you were to rank Founding Father's in order of importance to the history of the US, where would you place Franklin. Explain your answer.
Reflective Questions
If Franklin had been born in our time, what career do you think he would have pursued?
What images of Franklin do you have from your study of him?
More to Explore
Information about Ben Franklin's life and times Click here
Information about Ben Franklin's life and times Click here
Timeline of major events in Franklin's life Click here
Books For Further Reading
Wood, Gordon S. The Americanization of Benjamin Franklin. The Penguin Press. 2004. 299 pages. This is a biography of Benjamin Franklin, giving insights into the American Revolution and Franklin's character.
Click here to order
Humes, James C. The Wit & Wisdom of Benjamin Franklin. Gramercy Books. 1995. 236 pages. This book is compilation of quotations and anecdotes taken from Benjamin Franklin's writings.
Click here to order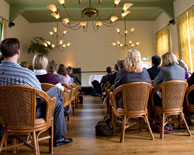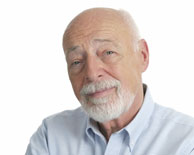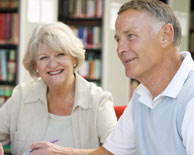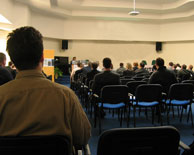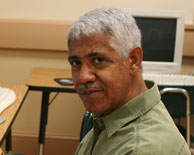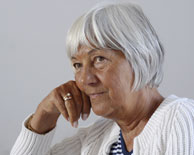 Copyright © 2004-2022 Active Minds®. All rights reserved.