Folk Music
Overview
There's more to folk music than droning through another "Kumbaya" over some strumming guitars. This is the precious, age-old music of people around the world, who sing for the joy of it, or for sharing their history and stories, or for dancing in celebration of community. Meanwhile, serious European and American composers have found in those melodies a deep sense of national pride, along with some wonderful, ready-made tunes – as we'll discover in this Active Minds presentation.
Summary
Take a close look when you see images of young people dancing in a noisy, crowded nightclub. Sure, the pulsating music moves and excites them (along with the liquor and drugs., most likely). But ignore the craziness of such late-night revelry and consider instead that this is a group celebration, a joyous gathering that represents a centuries-old human need for community. This is modern-day folk-dancing! Seriously, such scenes are not that far removed from more sedate gatherings of traditionally costumed dancers moving in unison to the strains of a band of pipers, strummers and drummers. Folk music and folkloric dancing have been around as long as such things have been observed and recorded in drawings and paintings (maybe longer). Many of the tunes that are heard today in cities and towns across Europe have been preserved through the centuries. Dance steps have similarly been carefully handed down, generation to generation. Whether performed in a small Croatian village, a smoky Spanish tablao, a Norwegian wedding reception, a Texas barn dance or on a Brooklyn street corner, the music and dance performed by and for regular folks remains rich in the spirit of the community that lovingly preserves such treasures. It should come as no surprise that composers have long been attracted to the melodies of their homeland, adapting those tunes for orchestras, chamber ensembles or solo instrumentalists. This should not be regarded as stealing – music-makers such as Dvořák, Bartók, Vaughan Williams and Copland lovingly collected traditional tunes and stitched them into concert-hall works as a way of paying tribute to their country of birth. Those composers, and many others, felt a kinship with the folk music they grew up listening to, or later investigated through scholarly research. There's something irresistible in uncovering the purity of a good tune, whatever its source. Even Beethoven relished this. When he was asked to arrange a hundred or so lively folk songs from the British Isles, he gladly agreed – though he had no idea of their content. Many of those resulting "classical" pieces have achieved popularity around the world. What a wonderful way to encounter a charming duet from Moravia, a shepherd's song from Ireland or a lively fiddle tune from the woods of Kentucky. If we examine the folk-inspired music from the great composers, we can uncover many different approaches. Sometimes, the original melody is kept intact, with efforts to faithfully imitate bagpipe or other ethnic instruments. Occasionally, composers will make up their own tunes to capture the rhythms and sounds of local folk dances. When the music in question is meant to be sung, the composer keeps the lyrics, but has the option of duplicating its harmonies or inventing new ones. In some cases, those songs might be transcribed for piano or guitar. It's part of the practice of preservation and dissimination. The field of ethnomusicology has resulted in the tracking down and recording of traditional singers and instrumentalists – a method of collection that was followed by dedicated Hungarian composers Zoltán Kodály and Béla Bartók back in the early 1900s. Both men traveled to remote villages, lugging cumbersome recording equipment to capture melodies that would later show up in their compositions. In the 1940s, Aaron Copland did his collecting in the more comfortable surroundings of the Library of Congress in Washington, D.C. There he found some recordings by a Kentucky fiddler named William H. Stepp, whose playing was subsequently immortalized in Copland's delightful cowboy ballet Rodeo. Stepp's rendering of "Bonaparte's Retreat" serves as the backbone of the joyous "Hoedown" – a tune that now accompanies the famous "Beef! It's what's for dinner" commercial. If only Mr. Stepp were around to hear it.
Exploration Questions
How were American composers inspired by the encouragement of Dvořák, when he spent time in this country?
Where was Tchaikovsky when he wrote his Capriccio Italien, and where did its tunes come from?
Speaking of Tchaikovsky, what popular tune did he use late in his Fourth Symphony?
Reflective Questions
Consider the musical similarities of Arab and Israeli music. Are their cultures that far removed from each other?
What kinds of folk music do you enjoy – '50s American, '60s British or European ethnic tunes?
Have you ever learned a folk dance? What was that experience like?
More to Explore
Books for Further Reading
Schonberg, Harold C. The Lives of the Great Composers. W.W. Norton & Company. 1997. 653 pages. So many composers adopted a folk-flavored approach in some of their works that it's best to explore their biographies in one volume – and this is one of the best. Schonberg is both accurate and readable in examining the lives and influences of the great men and women of music.
Click here to order
Du Noyer, Paul. The Billboard Illustrated Encyclopedia of Music: From Rock, Pop, Jazz, Blues and Hip Hop to Classical, Country, Folk, World and More. Watson-Guptill. 3003. 448 pages. As its title implies, this is a book about every kind of music imaginable. For those interested in international folk (more commonly called World Music these days), this provides helpful references. If a particular country or region interests you, a search of that subject in Amazon should offer possibilities.
Click here to order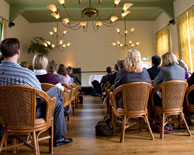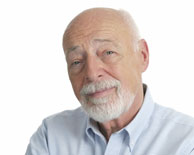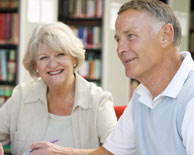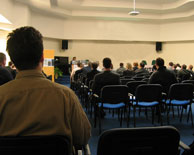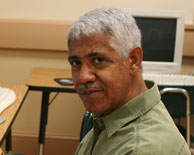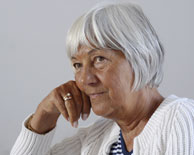 Copyright © 2004-2023 Active Minds®. All rights reserved.