A Salute to the Flute
Overview
If the human voice is arguably the world's oldest musical instrument, it's possible that the second oldest is the flute. Inside a German cave, explorers discovered a small flute made of vulture bone and mammoth ivory, dating back 42,000 years. That's no surprise, since the concept of blowing through a hollow tube with holes that can be covered with the fingers is as simple as it comes. From the most primitive of tunes on a recorder to wildly virtuosic modern works on a transverse flute, the magical sounds from ancient through modern times have serenaded us with beautiful, soothing music. In this lively Active Minds program, we'll hear samples from the 13th Century up to the modern era.
Summary
All musical instruments have undergone constant improvement over the years. The violin began as a crude, small-sounding, mostly out-of-tune little box. The mighty grand piano was originally a table-top thing called a clavichord that could be heard only by those standing within a few feet of the player. And so it was with the flute – an instrument that contains over 120 parts and takes days to build and tune – and years to master. But in its infancy, it was a simple hollow tube with a few finger holes, in which the blown note changes if some holes were covered or uncovered. A simple premise, one that goes back thousands of years. While it's interesting to know that a bird bone with drilled holes was found in a cave, dating back more than 40,000 years, what's even more intriguing is that the residents of that cave made music. Who were they? What role did music play? What did their music sound like? Questions that will remain unanswered. But the fact is that the concept of the flute (and before it, the sweet-sounding Renaissance recorder) was pleasing to the ear to its listeners, just as it is in cultures all over the world: African, Indian, Japanese, Native American, etc. . No matter that the number of notes might be restricted – whatever notes were available formed the basis for melodies that were enjoyed. That's what music is all about, after all. The Medieval Era saw the invention and development of a number of instruments that are in use today: violins and cellos, keyboards, flute and others. Instrumental music was designed for dancing and singing (the church frowned on anything other than choral singing accompanied by a small organ). So the music could be simple, as long as it had a nice dance beat. The Renaissance recorder was part of a collection of various instruments, known as a consort. It too played dance music in combination with other recorders, lutes and such. Once the Baroque Era began in the 1600s, improvements in flutes allowed for a wider range of notes – thanks in no small part to the designs of a French family of flute players and builders, the Hotteterres. Now, the flute could be viewed as a serious musical voice, and music was written for it that was intended for serious listening: sonatas, concertos, chamber works, etc. As the instrument became more reliable, more playable, it led to the rise of virtuosos, as well as the creation of far more difficult music. Bach wrote solo music for it, no doubt inspired by the talents of flute players he'd heard. In the days of Mozart and Beethoven, amateur musicians demanded music that could be played at home – and so we have Flute Quartets by Mozart and a few charming little duets by Beethoven. But then, those composers also took the flute to be an important orchestral voice, whether in opera (Mozart's "The Magic Flute") or in symphonies (Beethoven's Seventh, where the flute introduces the main theme of the opening movement). In the late 1800s, a German instrument builder named Theobald Boehm refined the flute to a quality of workmanship admired to the present day. As the 19th Century ended, French composer Claude Debussy was attracted to the wistful, breathy sound of the flute, while linking it to the ancient days when a crude, hollow tube was used to make music. We hear that influence in his "Afternoon of a Faun" and in his mysterious "Syrinx," penned for solo flute. In these works, we can see that the instrument had somehow come full circle.
Exploration Questions
Who was Michael Praetorius and why is he important in the history of musical instruments?
What role does the flute play in Mozart's beloved opera, "The Magic Flute"?
Contemporary composer John Corigliano has written the "Pied Piper Fantasy." How did that work come into being?
Reflective Questions
Unlike any other orchestral instrument, the flute has an audibly breathy sound. Why is its musical color so appealing to composers and listeners?
Mozart was asked to write two flute concertos, but hated the idea. Why do you think he apparently disliked the instrument (though he wrote beautifully for it)?
More to Explore
Books For Further Reading
Holmes, Katherine L., Flute Lore, Flute Tales: Artifacts, History and Stories about the Flute. Couchgrass Books. 2014. 90 pages. A small, but thoroughly researched and highly readable book that begins in an ancient cave and travels up to the present day, with notable references to flutes of other cultures.
Click here to order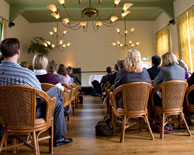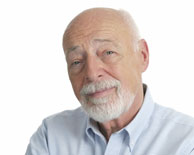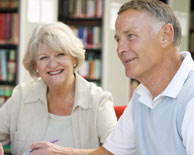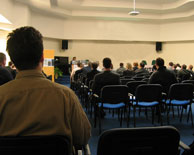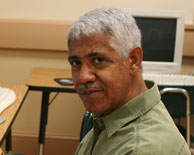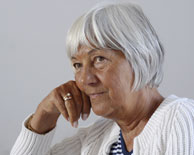 Copyright © 2004-2023 Active Minds®. All rights reserved.