Antonin Dvorak
Overview
The beloved Czech composer Antonin Dvorak (1841-1904) found surprising success early in life, and enjoyed even greater triumphs throughout his busy career in music. So, he hardly fits the stereotype of the starving, misunderstood, sadly ignored composer. His music, rooted in the folk traditions of his native land (as well as his briefly adopted home here in America!), remains as popular as ever -- as we'll discover in this joyous, tune-filled Active Minds presentation.
Summary
There is beauty and warmth in every note put on paper by the Czech composer Antonin Dvorak (VOR-jhok). A deep love for his homeland emerged in early settings of folk songs and dances. Dvorak never abandoned the colors and sounds of Bohemia (now the Czech Republic). Though most of his output is drawn from the rich traditions of his native land, Americans are most familiar with music Dvorak composed while in this country, notably the "New World" Symphony. In this Active Minds presentation, we'll sample his most beloved melodies and discover several hidden gems.
Born into humble surroundings (his father was a butcher), Dvorak remained humble throughout his life -- even while the world discovered his music and embraced it as they did the masterworks of Brahms and Tchaikovsky. Enthralled by the sounds of folk music that he had heard in the towns and villages of Bohemia, he found early success in arrangements of some charming peasant duets from nearby Moravia. That led to his first collection of Slavonic Dances, which attracted the attention of Brahms and led to a contract with Europe's most important music publisher. From there, Dvorak never looked back, turning out a dizzying variety of tuneful works, ranging from intimate trios and quartets to full-scale symphonies that stand comfortably next to those of the greatest 19th-century symphonists. In 1892, his reputation carried him across the Atlantic to America, where he had accepted an invitation to direct a newly opened music conservatory in New York City. During vacations in the U.S., he brought his family by train (his favorite mode of transportation) to the little farming town of Spillville, Iowa, where he relaxed and conversed with other transplanted Bohemians. It was there that he adapted his love of folk music to the indigenous melodies of the New World. Since he had encouraged American composers to find inspiration in their country's folk music, it was natural for Dvorak to lead the way -- resulting in such beloved works as the "American" String Quartet and his "Symphony From the New World." Just as his early Slavonic Dances sounded traditional but were, in fact, freshly composed, the works written here were not stolen from existing spirituals or folk songs -- as some have speculated. The man had too many original tunes in his head. Unlike most struggling artists of the last few centuries, he lived a largely untroubled life, enjoying unbroken successes in the concert hall and quiet contentment as husband and father. Not that his music is devoid of deep human emotion, as we'll discover in the beloved Cello Concerto -- with its hidden outpourings of grief over the loss of a dear female companion.
Exploration Questions
Which famous composer inspired Dvorak to write his Cello Concerto?
How did Dvorak pursue his love of trains?
Who were some other important Czech composers?
Reflective Questions
What makes a piece of music sound "folky"?
Which of Dvorak's compositions do you enjoy more -- his symphonies, his chamber works or his vocal pieces?
More to Explore
Dvorak's life Click here
On CD: "The Life and Works of Dvorak" (Naxos 8.448101-04; $20.95). A 4-disc set with 136-page booklet that blends narration with numerous musical examples.
Books For Further Reading
Hurwitz, David. Dvorak: Romantic Music's Most Versatile Genius (Unlocking the Masters Series). Amadeus Press. 2005. 250 pages with 2 CDs. Here is a readable, detailed account of Dvorak's life -- enhanced by two full discs of complete musical performances.
Click here to order
Beckerman, Michael. Dvorak and His World. Princeton University Press. 1993. 296 pages. A book for the serious Dvorak fan, offering several intriguing essays by noted music scholars, and a collection of fascinating correspondences and contemporary reviews and of his music.
Click here to order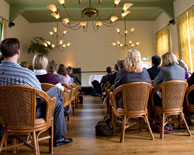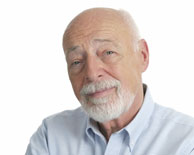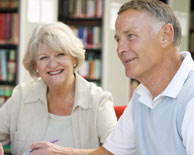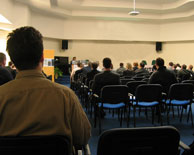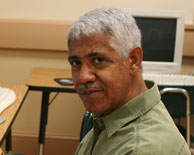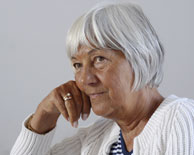 Copyright © 2004-2022 Active Minds®. All rights reserved.