Frederick Douglass: Life & Legacy
Overview
Born into slavery in Maryland, Frederick Douglass escaped to Massachusetts where he rose to prominence as an eloquent writer, orator and leader of the abolitionist movement. He served as adviser to six U.S. presidents including Abraham Lincoln, who referred to him as "my friend Douglass." He also took up the mantle of Women's Suffrage in support of the work of Susan B. Anthony, Elizabeth Cady Stanton and others. Join Active Minds as we explore the remarkable life of Frederick Douglass.
Key Lecture Points
Abolitionist leader Frederick Douglass was born into slavery sometime around 1818 in Talbot County, Maryland. As was the case for most enslaved peoples, Douglass was forced into labor away from his family. Although his youth was frequently scarred by the abuse of his enslavers, he did find opportunity when he was taught to read by one family that held him in servitude. After escaping slavery in 1838, he settled in Massachusetts where he married the Anna Murray, a Free Black woman who had assisted in his self-emancipation.
Coming to the attention of noted abolitionist William Lloyd Garrison, Douglass became a key figure in the abolitionist movement in the 1840s. Throughout his life, memories of his own denigration, beatings, and basic degradation as a slave and as a free man were included in his speeches and published texts. Among Douglass' writings are several autobiographies eloquently describing his experiences in slavery and his life after the Civil War.
In the lead up to the Civil War, Douglass broke with Garrison politically. Unlike Garrison, Douglass came to believe and argue that the US Constitution, though flawed, was a document that could be amended and utilized to do away with the institution of slavery. Nonetheless, Douglass did come close to joining the ill-fated raid on Harper's Ferry led by John Brown.
During the Civil War, Douglass met three times with President Lincoln advocating for the rights of Blacks and also supporting the enlistment of Blacks in the Union forces, including two of his sons.
After the war, notwithstanding the end of slavery via the 13th Amendment, Douglass continued to speak on behalf of the access to equal rights and opportunities for formerly enslaved peoples like himself. He advocated for economic opportunity, access to integrated public education and access to the ballot, in particular.
Douglass also allied himself with the Suffragette Movement. He was the only Black person to attend the 1848 Seneca Falls Convention that brought the call for the right for women to vote to national prominence, joining forces with Susan B. Anthony and Elizabeth Cady Stanton among others.
Discussion Questions
How did Frederick Douglass' experiences as an enslaved person help him in the abolition of this institution?
What does it mean to risk your own life for the basic freedoms we take for granted and then help others? Is this something all people are capable of?
In what way is the life and work of Frederick Douglass still resonating in American debates over race?
More to Explore
Frederick Douglass' Newspapers Click here
National Park: Frederick Douglass' home Click here
Autobiography of Frederick Douglass (copy of original) Click here
Books For Further Reading
Douglass, Frederick, edited by John Stauffer and Henry Louis Gates, Jr. The Portable Frederick Douglass. Penguin Classics, 2016. 604 pages. This compact volume offers a full course on the remarkable, diverse career of Frederick Douglass, letting us hear once more a necessary historical figure whose guiding voice is needed now as urgently as ever.
Click here to order
Bernier, Celeste-Marie, et al. eds. Picturing Frederick Douglass: An Illustrated Biography of the Nineteenth Century's Most Photographed American. Liverlight, 2018. 320 pages. Commemorating the bicentennial of Frederick Douglass's birthday and featuring images discovered since its original publication in 2015, this illustrated volume reintroduces Frederick Douglass to a twenty-first-century audience.
Click here to order
Douglass, Frederick, edited by Tom Butler-Bowdon. Narrative of the Life of Frederick Douglass: The Black History Classic. Capstone Classics, 2021. 240 pages. Narrative of the Life of Frederick Douglass is a harrowing first-hand look at the brutal indignities of slavery in the nineteenth century, and the society that allowed it to happen. To better understand our shared present, we need to fully grapple with our difficult past. Douglass' Narrative is a key piece of that puzzle.
Click here to order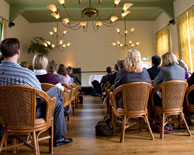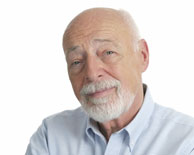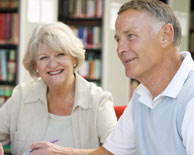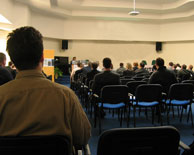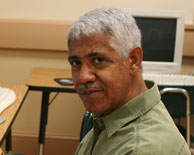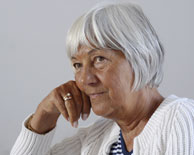 Copyright © 2004-2023 Active Minds®. All rights reserved.