Cuba: Past, Present & Future
4/1/2015
Overview
With President Obama's recent announcement signaling a historic shift in U.S. policy toward Cuba, join Active Minds for a past, present and future look at our communist neighbor to the south. We will cover Castro's revolution, the Bay of Pigs, the Cuban Missile Crisis, Guantánamo Bay and current implications of the change in U.S. policy.
Key Lecture Points
Cuba was settled by the Spanish Empire in the early 1500s, and the Spanish ruled until 1898. US interest and involvement in Cuba dates back to the early 19th century, when pro-slavery Southern groups in the US saw the annexation of Cuba as a way to increase their own power. US President James Polk offered Spain $100 million in 1848 for Cuba, but Spain declined. Later, the US intervened in the Cuban war for independence in 1898, after the USS Maine mysteriously exploded in Havana Harbor. The resulting Spanish-American War ended with the Treaty of Paris in which Spain committed to withdrawing from Cuba. US rule in Cuba lasted until 1901. Thereafter, and indeed up until the time of the Cuban Revolution, US influence in Cuba remained strong, especially in diplomatic and financial matters.
US-Cuban relations have been strained since the Cuban Revolution in 1959 which ousted the government of Fulgencio Batista, replacing it with a government led by Fidel Castro. Cuba's alliance with the USSR during the Cold War was solidified by billions of dollars in aid flowing from Moscow to Havana. The alliance also meant that relations between the US and Cuba were hostile, as evidenced by the Bay of Pigs Affair in April 1961 and the Cuban Missile Crisis in October 1962.
Since the fall of the Soviet Union in 1991, Cuba has missed the annual subsidies provided by the Soviets that played a large role in propping up the Castro regime's economic situation. Cuba has sought to solidify its economy via closer relations with other Latin American governments, most notably that of Venezuela, which has provided subsidized oil to Cuba since 2004.
In 2006 Fidel Castro stepped down due to illness. His brother Raul, as vice president, took control of the government, officially taking the role of President in 2008. In 2010 Raul Castro announced a series of economic reforms that included reducing the number of workers employed by the state by 10% and transitioning these workers to small business enterprises. This indicates a movement to a variation on the Chinese model of market socialism. In addition, for the first time since 1959, Cubans can now buy and sell cars and houses and travel abroad without permission.
Even after the end of the Cold War, relations between the US and Cuba have remained tense, despite a softening of relations between Cuba and Europe. The US still maintains a trade embargo and travel restrictions against Cuba. That said, the Obama Administration took a number of initiatives to signal a desire to open a dialogue with Cuba in his first term. These included loosened restrictions on travel to Cuba and on remittances sent to Cubans. In December 2014, President Obama announced he would start normalizing diplomatic relations with Cuba. This dramatic shift was the result of a deal brokered over 18 months of secret talks between the two countries hosted by Canada and with assistance from Pope Francis. Although the embargo remains in effect and ordinary tourism by Americans is still prohibited, the US will further ease travel and remittance restrictions and open an embassy in Havana.
Raul Castro announced he would step down in 2018, naming Miguel Diaz-Carnel as his successor. In his 50s, Diaz-Carnel would be first leader of Cuba since 1959 that did not fight in the Revolution.
Exploration Questions
How has the US embargo impacted Cuba politically and economically?
How has Cuba changed since Raul became president?
How have the Cuban exiles impacted American politics and culture?
Reflective Questions
Do you remember the freedom flights and the Mariel boat people? What did you think about these waves of Cuban immigrants at the time?
Have you ever been to Cuba? Little Havana in Miami? What were your impressions?
What do you think will happen when the Castro brothers die?
More to Explore
Books For Further Reading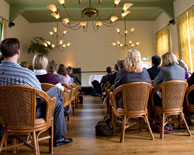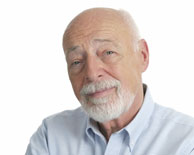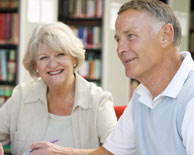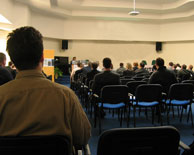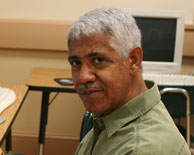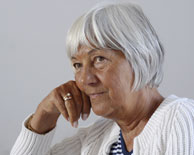 Copyright © 2004-2020 Active Minds®. All rights reserved.