Aaron Copland
Overview
Copland's music stands among the most iconic works of American classical music, recognized for its distinctly "American" sound. Focusing on his Western inspired ballets Billy the Kid (1938) and Rodeo (1942), we will explore how and why Copland achieved such success, his sources of inspiration, and musical style. We'll listen to some of the cowboy songs and other folk tunes that were incorporated into these two scores, and discuss what it means to create an "American music."
Summary
Many composers before Aaron Copland (1900-1990) had attempted to create an American national art music, similar to the works of their European counterparts. When the famous Czech composer Antonin Dvorak came to the United States in the 1890s, he encouraged American composers to create an American music based on American music. However, what was American? Who were the American folk? Which American music?
The 1920s and 1930s were important decades for music in the United States. The recording industry and radio broadcasting were in full swing, allowing for the mass dissemination of music across racial and class boundaries. This period was also important for the collection and publication of American folk music, with scholars such as John Lomax (1867-1948) discovering the American "folk" in rural communities as well as occupational groups (railroad workers, sailors, cowboys, etc.).
The image of the American West pervaded popular culture as a symbol of progress and freedom, as well as a critique of capitalist expansionism.
Copland's music was influenced by his time, drawing from this popular American culture as well as trends in modern art music.
In 1938, he composed the score for the ballet Billy the Kid, which depicts the story of the outlaw's life. Copland's music tonally illustrates the open-spaced landscape, and uses a variety of well-known cowboy tunes to depict the people, places, and life in the West. He takes the simple tunes and turns them into something new, manipulating instrumental timbre, textures, harmonies, and rhythms.
The ballet Rodeo was commissioned in 1942. Set in Texas, the ballet's scenes are again rife with cowboy tunes and other folk melodies. Sometimes he quotes the traditional tunes in their entirety (such as the tune "Bonyparte" in the "Hoe-Down"), or uses only parts of them or parodies them. In any case, Copland creates a unique sound of his own, including large and bold orchestration, often emphasizing the brass, use of clashing harmonies, and complex rhythms.
Copland's success in creating an enduring American musical sound was in part due to his choice of musical subjects with broad popular appeal, but also because he strived to create a "modern" musical sound.
Exploration Questions
Why were the 1920s and 1930s so important for American music? How did this era influence Copland's music?
What were some musical sources of inspiration for Copland's ballets?
How did Copland take existing, traditional music and turn it into something new?
What were some of the musical devices he used?
Reflective Questions
In what ways do you think that Copland captures the American spirit in his music?
Can you think of other music that has had a similar influence on American national identity?
More to Explore
Books for Further Reading & Listening
Pollack, Howard . Aaron Copland: The Life and Work of an Uncommon Man. University of Illinois Press. 2000. 728 pages. This substantial biography is the first full-length scholarly study of Copland's life and work.
Click here to order
Levy, Beth. Frontier Figures: American Music and the Mythology of the American West . University of California Press. 2012. 470 pages. This book is a tour-de-force exploration of how the American West, both as physical space and inspiration, animated American music. Levy addresses questions of regionalism, race, and representation as well as changing relationships to the natural world to highlight the intersections between classical music and the diverse worlds of Indians, pioneers, and cowboys.
Click here to order
Audio CD: Bernstein Century-Copland: Appalachian Spring, Rodeo, Billy the Kid, Fanfare for the Common Man. Leonard Bernstein, New York Philharmonic Orchestra. These Copland performances have been the preferred versions since they were first issued.
Click here to order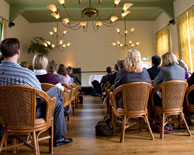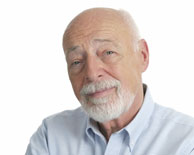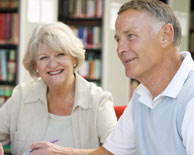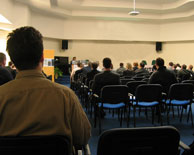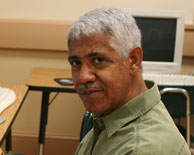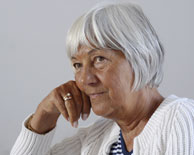 Copyright © 2004-2022 Active Minds®. All rights reserved.