Composers in Love
Overview
Many a pop star has penned a love song to his wife or girlfriend – but so have a number of great composers. The newly married Bach wrote a little ditty expressing his devotion to his second wife. Schumann, Grieg, Richard Strauss and many others similarly honored their spouses. We'll hear Wagner's Christmas Morning surprise to his wife, and Mozart's "audition" aria for his bride, hoping to win over his disapproving father. Beethoven never wed, but that didn't stop him from setting to music some poems pining for "a distant beloved." In this Active Minds program, we'll sample these musical valentines, as we learn about the women who stirred powerful emotions of love in these great composers.
Summary
Music certainly is the food of love, as Shakespeare offered. There seems to be no end to the flow of love songs in every genre – Broadway, Tin Pan Alley, country-western, pop, rock, folk. And it's reassuring to know that the high-brow world of classical music contains more than its share of amorous melodies. Heck, just about every opera is a love story, highlighted by a memorable duet as the lovers embrace (usually as one lay dying). But let's not forget that composers felt the pangs as much as the singing characters they created. Picture the newly married Johann Sebastian Bach accompanying his bride on the harpsichord, as she sang, "Bist du bei mir" – Be thou with me – a beautiful melody expressing his undying love. Imagine the suppressed passion Beethoven must have felt as he put to music a poem that begins, "I sit on the hill, gazing into the misty blue, towards the distant meadows where, my love, I first found you." All the while, he knew that his secret love for "The Distant Beloved" could never be fulfilled. And, so, there they are, the eternal themes of love found and love lost. For Richard Wagner, the ardor he felt for his wife found expression in a chamber-orchestra work he secretly wrote and had performed for Cosima as she arose for her birthday one Christmas morning. Now there's a hopeless romantic! But that's nothing, compared to French composer Hector Berlioz's quest for the hand of an Irish actress he'd fallen for. In his popular Symphonie fantastique, he depicted an artist (himself, of course) who, after failing to win over his beloved, chooses suicide by drugs – leading instead to a series of hallucinations, all captured in one of music's most impassioned works. But there is sweetness in the calm expressions of love, to be found in a symphonic movement by Gustav Mahler and in songs by Robert Schumann and Richard Strauss – each man saluting his supportive wife in the timeless language of music. For unbridled joy, it's hard to top Edvard Grieg's remembrance of his wedding day in a piece that captures the excitement of a marriage about to begin. Requited or unrequited, there's nothing like love, expressed in melody.
Exploration Questions
Why did Wagner title his birthday gift to Cosima Siegfried Idyll?
What's the best guess as to the identity of Beethoven's mysterious, legendary "Immortal Beloved"?
Why did Bach marry Anna Magdalena so soon after his first wife's death?
Reflective Questions
What are your favorite love songs? How do they relate to your life?
Which do you prefer: Music about love lost, or love found?
Why do romantic movies always end happily, but operas rarely do?
More to Explore
Books for Further Reading
Washington, Peter. Love Songs and Sonnets (Everyman's Library Pocket Poets). Everyman's Library. 19978. 256 pages. As Dorothy Parker slyly wrote, "love is a thing that can never go wrong; And I am Marie of Roumania." That gem and dozens of others are contained in this richly fulfilling anthology, offering classics ancient and modern, impassioned and not-so.
Click here to order
Howitt, Basil. Love Lives of the Great Composers. Sound and Vision. 1995. 288 pages. The title tells it all, in this highly readable, occasionally eyebrow-raising survey of amorous composers, from Renaissance master Gesualdo all the way to those famous 19th-century playboys, Wagner and Liszt. The success of this book prompted More Love Lives of the Great Composers, published in 2002.
Click here to order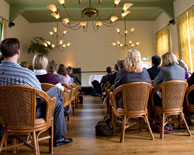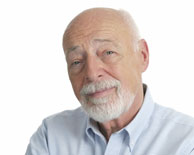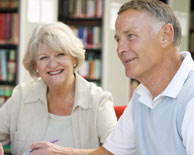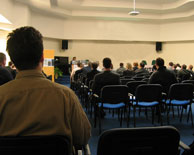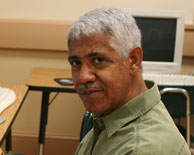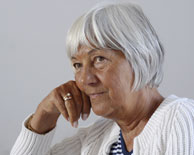 Copyright © 2004-2022 Active Minds®. All rights reserved.