The Birth of Broadway Music
Overview
The modern-day musical is so firmly associated with Broadway that it's easy to forget the long-ago roots of this lively theatrical genre. In this fun Active Minds program, we'll discover the charms of Baroque opera and the frivolous world of turn-of-the-century French and Viennese operetta. Then, we'll hear a goofy Vaudeville tune and a very early hit song by Jerome Kern and a dash of Gershwin, before ending with the magic of Rodgers and Hammerstein.
Summary
It's not too far from the Metropolitan Opera to Broadway. No, we're not talking about that stroll along the sidewalks of New York – this is about the evolution of serious entertainment (opera) into not-so-serious entertainment (the musical). Broadway's history can be traced on a straight line from early, dreary operatic tragedies to the people-pleasing comic one-acts of the late Baroque, on through the 19th-Century operetta and then over to the U.S., where Vaudeville acts and plotless musical revues soon developed into meaningful stories. The reason long-ago audiences abandoned all that dry stuffiness is easy to understand: People were looking for a fun night in the theater. Ah, the power of the box office! The shift from heavy opera into frivolous frolic can be seen most clearly in early 18th-Century London. For years, theater-goers had enjoyed the spectacle of Italian opera, of all things – lengthy works sung in Italian and built around spectacle and big arias. Handel and others cranked them out in the 1720s, realizing that few in the audience seemed to care what the lavishly dressed sopranos and tenors were singing about. But the novelty wore off, right around the time (1728) John Gay created an English-language show set in London's grimy pubs and alleys, and populated by a ragtag bunch of low-lifes. "The Beggar's Opera" (perfect title, eh?) was a smash. Around the same time, Italy was witnessing its own operatic revolution. A young lad named Giovanni Pergolesi sandwiched a short comic opera between the two acts of a long, dreary serious opera. No surprise that this early opera buffa, "La Serva Padrona," caused a sensation. Comedy finally found a permanent place in musical theater (an inspired Mozart would introduce plenty of laughs into his Italian operas). The 19th Century saw the growth of a spirited, fluffy alternative to opera, known as "operetta." The Viennese loved these sparkling stories of dreamy romance and swashbuckling adventure that featured plenty of hummable tunes. In Paris, Jacques Offenbach created his version of these bon-bons (with a touch of political satire) and, over in London, Gilbert & Sullivan crafted one delicious operetta after another – like Offenbach, poking satirical fun at the establishment. Finally, we land in America. Light theatrical entertainments appeared on Broadway as early as the 1860s, but it was the arrival of the Jazz Age after World War I that made New York's theater district a magnet for audiences looking for laughs and some good tunes. These early revues introduced flashy dancing (often with minimal costuming), some off-color humor and a large serving of newly written songs. Story-lines were absent, except for the turn-of-the-century operettas of Victor Herbert. The true Broadway musical arrived in the late teens and early 20s, thanks to George and Ira Gershwin, Jerome Kern and Richard Rodgers (a brilliant composer who had teamed with lyricist Lorenz Hart before joining forces with Oscar Hammerstein II). These masters set the bar very high, and by the late '20s, that magical stretch of Broadway around Times Square glowed with the lights of marquees announcing the offerings in as many as 80 theaters. That number has since shrunk to around 40, but that stretch of world-famous real estate is still celebrated as The Great White Way – and it continues to glow as brightly as ever.
Exploration Questions
What was "The Black Crook," and why is it significant?
How did "Tin Pan Alley" get its nickname?
What was so ground-breaking about 1943's "Oklahoma!" (besides the fact that it ran for more than 2,000 performances)?
Reflective Questions
There are so many great musicals – but which ones are your favorites (and why)?
The current hit show, "Something Rotten," pokes fun at Shakespeare and musicals in general. Is that a cheap shot, or do you think the theatre is ripe for parody?
More to Explore
Books for Further Reading
Green, Stanley and Ginell, Cary. Broadway Musicals, Show-by-Show (8th Edition). Applause Theatre & Cinema Books. 2014. 512 pages. The title says it all for this indispensable book. Available only in paperback (and containing only black-and-white photos), this collection brilliantly highlights Broadway's best, while sadly skipping over its many failures. Hey, you can't have everything!
Click here to order
Kantor, Michael and Maslon, Laurence. Broadway: The American Musical. Bullfinch. 2004. 480 pages. This handsomely illustrated book serves as a companion to the wonderful PBS series of the same name (Kantor wrote the script for that series). Plenty of tales from "The Great White Way," along with some useful information, such as a comprehensive chronology of shows.
Click here to order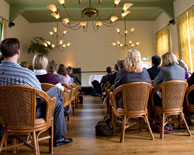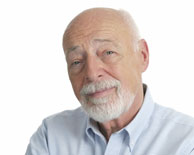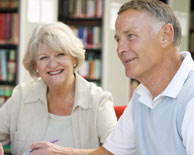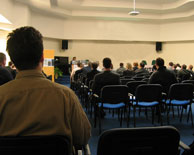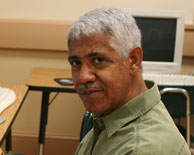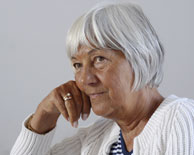 Copyright © 2004-2023 Active Minds®. All rights reserved.