Johannes Brahms
Overview
Born to a working class family, young Johannes Brahms showed a modest musical talent that quickly blossomed into a career of immense potential. Loudly promoted as the next Beethoven, he struggled to live up to the hype, destroying more music than he published, while often enduring harsh criticism. Today, the world embraces his brilliance with performances in grand concert facilities and intimate recital halls. Learn about his extraordinary life and music in this Active Minds presentation.
Summary
In this Active Minds presentation, you'll enjoy the glorious music of Johannes Brahms, while discovering the intense pressures that dogged the young composer after he was hailed as Beethoven's successor. A man of immense self-doubt, he was shaken by such expectations, yet nonetheless took time to find his voice. As he gained confidence, Brahms produced one remarkable composition after another, each the result of painful trial and error (he took 20 years to write his First Symphony). Though Brahms would become his own man, he never felt liberated from Beethoven's enormous shadow. Still another musical figure loomed in his life: Richard Wagner, who (along with his diehard supporters) rejected the "old-fashioned" approach of Brahms. Both men came under attack by devoted followers for leading the art form down the wrong path. Today, of course, Wagner and Brahms stand comfortably among music's giants. We'll sample plenty of Brahms -- from the intimate chamber pieces to the orchestral masterpieces -- tracing the path he followed from youthful promise to mature genius.
Talk about a tough act to follow. Brahms was born six years after Beethoven's death, yet he never escaped the comparisons with that earlier musical giant. The son of a humdrum working-class family in Hamburg, Germany -- a seaport town seemingly light years away from the cultural hub of Vienna -- Brahms landed his first job as a youth playing piano in a seedy tavern where sailors hungered for strong booze and loose women. The experience reportedly dissuaded Brahms from any serious relations with the opposite sex, but it did solidify his commitment to a life in music. Barely 20, he grabbed some of his compositions and headed off to meet music's First Couple, Robert and Clara Schumann. After performing some of his works for them, he was joyously welcomed into their home and into an exciting world of great music and great musicians. Brahms befriended not only the Schumanns but also their creative circle of friends. Robert's unbridled enthusiasm for his house guest went public, as he heralded the arrival of the next Beethoven in his music newspaper. Imagine the shy young man's reaction to such early praise. Gradually, he found his musical voice, loyally following the road traveled by his heroes -- Bach, Handel, Mozart, Schubert and, above all others, Beethoven -- even settling in Vienna, former home of so many of those giants. He was well aware that the cultural fabric of Europe was changing: Richard Wagner and Franz Liszt were the rage in opera houses and concert halls, their music loudly rejecting the "old" ways, in favor of "Music of the Future." Brahms' output was seen as irrelevant by some. Though he was very much a man of his time, writing music that was as Romantic-sounding as any composer of the Romantic period, Brahms could not escape the criticisms of the new generation. To his credit, he stood by his guns, composing symphonies, concertos and chamber works that emanate a natural warmth and passion, while staying true to the rules and structures established by all those illustrious predecessors. Today, and for all time, his music warms our hearts. For us, loving Brahms is akin to loving beauty.
Exploration Questions
How did Brahms prepare to write his First Symphony?
Who were the musicians who befriended and influenced Brahms?
How did Brahms fare in social gatherings?
Reflective Questions
How would you respond to criticisms of being out-of-step with the times?
What is it that makes some art timeless and some merely trendy?
Do you prefer Brahms' massive symphonies or his intimate chamber pieces?
More to Explore
Books For Further Reading
Swafford, Jan, Johannes Brahms: A Biography. Vintage Books. 1999. 700 pages (paperback). Widely regarded as the definitive Brahms biography, this highly readable book details his life and music in ways that will appeal to the seasoned student of music as well as the curious beginner.
Click here to order
Geiringer, Karl, Brahms: His Life and Work. Da Capo Paperback. 1984. 432 pages. Another brilliant biography, this by the great Bach expert, who neatly divides this book into three sections, devoted to Brahms' life, his music and, perhaps most revealing of all, his letters. A wonderful, easy-to-read human portrait of the composer.
Click here to order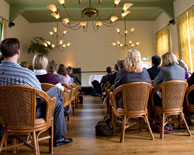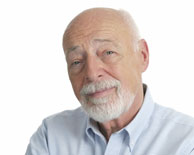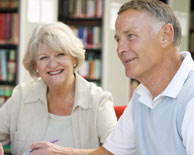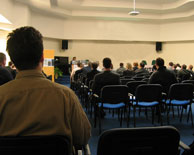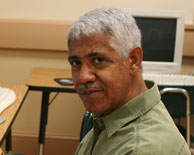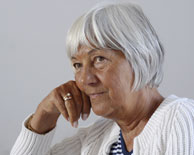 Copyright © 2004-2022 Active Minds®. All rights reserved.