Leonard Bernstein
Overview
He was a universally admired conductor, composer, pianist, writer, teacher, television personality and humanitarian. His name was Leonard Bernstein, but many of his friends and colleagues knew him simply as Lenny – a man filled with a love of music, and a need to share his joy with everyone. Generations of Americans were inspired by his passion and his knowledge, be they school-age kids in the '60s watching his "Young People's Concerts" on TV or scholars attending his Harvard Lectures in the '70s. This year, the world celebrates what would have been his 100th birthday in concerts of his music. We'll do the same in this Active Minds program that will sample his greatest hits ("West Side Story," in particular) and some lesser-known works.
Summary
Sam and Jennie Bernstein were two Ukrainian Jewish immigrants who scraped together a decent life in Lawrence, Massachusetts. Sam ran a hair products store and the couple raised three well-behaved children – but one of them seemed overly energetic and self-motivated, much to his father's displeasure. Though he tried to redirect young Louis' interest in music, there was no stopping the kid. (His grandmother insisted on the name, though both parents preferred calling him Leonard). Dad took him to concerts, and agreed to let the boy have a cousin's unwanted piano moved into the house. From there, it was impossible to pull Louis away from it. Finally aware of this unstoppable passion for music, Sam then encouraged an education that focused on piano lessons and instruction in theory, but did not ignore the humanities. After excelling in private schools, Leonard (he officially adopted that name as a teen) enrolled in Harvard, where he studied with famed composer/pedagogue Walter Piston. After graduating in 1939, he entered the Curtis School of Music in Philadelphia, where his instructors included composer Randall Thompson and conductor Fritz Reiner. The summer of 1940 was spent at Tanglewood, the Boston Symphony's summer home in western Massachusetts. It was there he came under the tutelage of legendary conductor Serge Koussevitzky. His talent was emerging with a force that amazed all who watched him grow, and in 1943, Bernstein was named an assistant conductor of the New York Philharmonic. In November of that year, fate intruded and made the young maestro an over-night star. The Philharmonic's scheduled conductor, Bruno Walter, fell ill suddenly and Bernstein was summoned to step in at the last minute for a concert scheduled to be broadcast nationwide. His leadership not only won him plaudits among listeners, it earned him a place on the front page of next day's New York Times. Soon, invitations to conduct sent Bernstein all around the country and to Europe. After a stint leading the New York City Symphony, he became music director of the New York Phil in 1958, a post he held for 11 stellar years. From then on, his work on the podium took him around the world, conducting and recording the major orchestral and operatic repertoire. That might have been enough for any successful maestro – but not Lenny (as everyone called him). He began composing instrumental works for chamber groups as well as orchestras, as well as works for the stage. The latter included an opera (Trouble in Tahiti), three ballets (beginning with Fancy Free in 1944) and three musicals, Wonderful Town, Candide and, perhaps most famously, an unforgettable show that brought together three American giants: Bernstein, Stephen Sondheim and Jerome Robbins. This was West Side Story, which drew mixed reviews at first, but went on to become a classic of the stage and, later, the screen. Blessed with good looks and a warm and inviting speaking voice, Bernstein utilized both and soon became a TV star with his award-winning "Young People's Concerts," seen nationally on weekend afternoons, and then on prime time. Millions of school-age kids were introduced to classical music, thanks to Lenny and his pals in the New York Philharmonic. In later years, he delivered a series of extraordinary lectures at Harvard, along with several books designed to break down the long-held perception that classical music is only intended for snobs and intellectuals. Lenny brought great music to the masses. As the world celebrates his centenary, one thing remains clear: There was no one like him – and chances are, there never will be.
Exploration Questions
West Side Story began life as East Side Story with an entirely different premise. How did the change happen?
How did Bernstein's opera, Trouble in Tahiti, reflect his tumultuous married life?
Though many composers contributed film scores, Bernstein only wrote one. Which was it, and why was it his single contribution to the movies?
Reflective Questions
What do you think of Bernstein's output as a "serious" composer, compared to his jazzy and pop-flavored music? Do you have a favorite in each category?
Some who watched him conduct complained that he was drawing more attention to himself, through constant mugging and podium antics. Do you agree?
More to Explore
Books for Further Reading
Burton, Humphrey. Leonard Bernstein. Faber & Faber. 2018. 608 pages. Of all the many biographies, this is the most complete and most admired. (Joan Peyser's controversial tome is too sensationalistic for some tastes.)
Click here to order
Bernstein, Leonard. The Joy of Music. Amadeus Press. 2004. 320 pages. Of all the brilliant books he's written, this is the one to have and to read repeatedly. Its title says it all – the undying love he felt for music comes through on every page.
Click here to order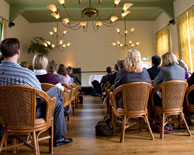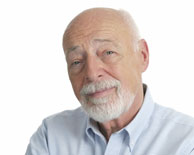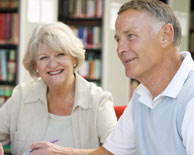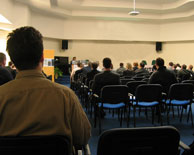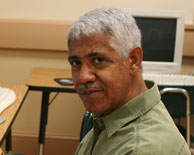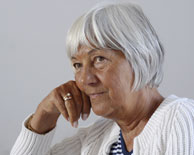 Copyright © 2004-2022 Active Minds®. All rights reserved.