The Life and Music of Tony Bennett
Overview
In July 2023, the legendary singer Tony Bennett died at the age of 96. After serving in WWII, Bennett embarked on a performing career, touring in 1949 with Bob Hope (who encouraged Anthony Benedetto to shorten his name). Bennett's prolific performing career would span over 7 decades years: with hits from "Because of You" released in 1951, to the album "Love for Sale", a collaboration with Lady Gaga (an artist 60 years younger than he) released in 2021. Join Active Minds as we look at the remarkable life and career of Tony Bennett.
Key Lecture Points
Born in Queens, NY in 1926, Anthony Benedetto began singing at the age of 10 and studied music and painting in school. He served in the last year of World War II as an infantry rifleman in France and Germany, and then joined military musical groups to entertain the occupying forces. Upon his return to the States, he studied singing under the GI Bill and launched his career under the tutelage of Bob Hope, and changed his name to Tony Bennett.
Bennett started his recording career as a pop crooner and had his first hit in 1951 with "Because of You." A few years later he started recording show tunes, which would be an area of huge success for him for decades. Late in the '50s he began to explore his jazz inclinations, recording with the Count Basie Orchestra and performing at Carnegie Hall and on the "Tonight Show," culminating in his signature song "I Left My Heart in San Francisco" in 1962.
His musical output at the turn of the century focused on appealing to the younger generation and producing tribute albums to legendary artist like Sinatra, Astaire, and Ellington. At the age of 80, Bennett began his series of "Duets" albums, recording with artists as diverse as Tim McGraw, Paul McCartney, Gloria Estefan, and Lady Gaga (with whom he also recorded two complete albums of standards). After a prolonged battle with Alzheimer's, Bennett passed in July 2023 in Queens at the age of 96.
Bennett's legacy is not only his vast musical output and his legendary voice, but also his fight for civil rights and contributions to many charities which earned him the nickname "Tony Benefit." With his 3rd wife, he established a foundation for arts education and a school for the arts in Queens.
With 20 Grammies and countless awards and honors, Bennett's contribution to the American musical landscape cannot be overstated. His strong, clear voice, even into his 90s, is instantly recognizable, beloved, and universally appealing. Even Frank Sinatra called him the "best singer in the business."
Discussion Questions
How did Bennett's experiences in WWII shape his life, his politics, and his music?
What was the influence of Frank Sinatra on Tony Bennett?
How did Bennett incorporate jazz into his music and how did it help his career?
Why did his career stall in the 1970s?
How did Bennett broaden his appeal to younger and more diverse audiences?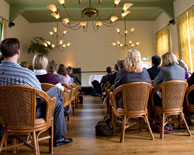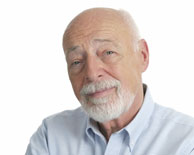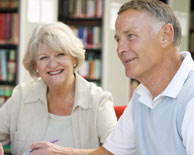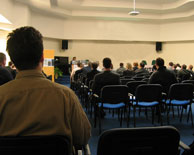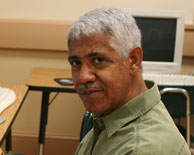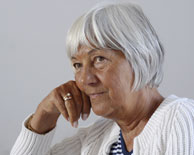 Copyright © 2004-2023 Active Minds®. All rights reserved.