Beethoven's Choral Music
Overview
It's natural for music lovers and musicians to focus on Beethoven's symphonies, concertos, string quartets and piano sonatas. But in this Active Minds program, we'll listen instead to the glorious music he wrote for a chorus of singers: the "Ode to Joy," the powerful Solemn Mass and rarely heard Mass in C, the quirky Choral Fantasy (with its early hints of that beloved "Ode to Joy" melody), some deeply moving excerpts from his only opera, "Fidelio," and maybe a surprise.
Summary
Composing never came easily for Beethoven. His sketches are riddled with cross-outs and erasures. Even his completed manuscripts, handed over to head-scratching publishers, are a mess. Heck, by all accounts, his personal life was equally untidy: an unkempt appearance, trash-filled apartments, rocky friendships, failed romantic relationships. Ah, but the music! No need to mention the glorious, world-changing symphonies and concertos or the more intimate masterpieces for chamber ensembles or solo piano. But let's look at what he penned for singers – particularly the choral works (not to ignore his dozens of songs and smaller pieces for chamber choirs). To put it simply, Beethoven had a gift for voices singing together in joyful praise, in muted contemplation, in boisterous tavern singing or, even in some silly throw-away nonsense. Knowing the composer's struggles to complete a piece of music, it's no surprise that his few works for chorus emerged with great difficulty. His unquestioned choral masterpiece, the "Missa Solemnis," was written under a deadline – which he missed by three years! His only opera took nearly a decade to complete, after undergoing unending revisions, including a change in its title. Even the simplest of tunes, the "Ode to Joy" ending the incomparable 9th Symphony, underwent numerous changes, dating back 30 years before its premiere in 1824. Yet, the wait was worth it...in most cases. There are, we should admit, some less-than-great choral works. In 1808, he dashed out a slam-bang finale to a 4-hour concert of new works (including the 5th and 6th Symphonies and 4th Piano Concerto) that almost fell apart in performance and remains more a curiosity, mostly for its choral theme that looked forward to the "Ode to Joy." We also have a so-so cantata, "Christ on the Mount of Olives," that's worth hearing because it's Beethoven. And, we must report, we do have a dreadful bit of pie-in-the-sky choral optimism celebrating the reshaping of Europe after Napoleon's fall, "The Glorious Moment," presented before the continent's heads-of-state – and, thankfully, all but forgotten today. But a close look at the "Missa Solemnis," the lesser-known but equally moving Mass in C, and, let's not forget, a deeply touching Prisoners' Chorus in "Fidelio," to remind us of Beethoven's wondrous ways with the singing voice.
Exploration Questions
Was Beethoven a religious man? And how did his spirituality affect composing his sacred works?
What went wrong at the premiere of his "Choral Fantasy" in 1808?
Who wrote the texts to the "Ode to Joy," the "Choral Fantasy" and "Glorious Moment"?
Reflective Questions
Read up on the famous premiere of the 9th Symphony, and imagine you were there. What do you think that was like for those in attendance?
Which do you find more moving: the hushed opening of the Kyrie in the "Missa Solemnis," or the final powerful outbursts of its Gloria?
How does the "Missa Solemnis" rate in your list of great sacred works, including those by Bach, Brahms, Mozart, Berlioz, Verdi, Dvorak and others?
More to Explore
Books for Further Reading
Steinberg, Michael. Choral Masterworks – A Listener's Guide. Oxford Unitervisyt Press, 2008. 336 pages. As its title suggests, this is an overview covering several centuries of works, including a detailed look at Beethoven's "Missa Solemnis." A wonderful collection of the author's highly regarded concert program notes.
Click here to order
Solomon, Maynard. Beethoven. Omnibus Press. 2001. 576 pages. Of all the biographies of Beethoven, many critics see this book as one of the most complete and definitive. It is masterfully researched and highly readable, offering an intriguing psychological peek into the composer's mindset.
Click here to order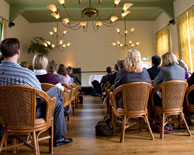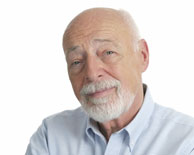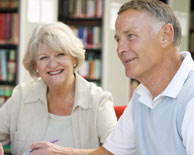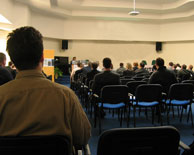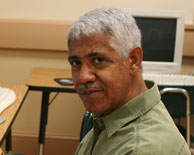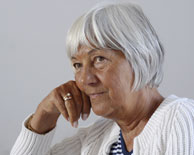 Copyright © 2004-2023 Active Minds®. All rights reserved.