Baseball
9/1/23
Overview
The sport of Baseball is often reflective of the American nation as a whole. Baseball has often been plagued by scandal, but it also has produced transcendent athletes like Jackie Robinson and Babe Ruth. More recently, "America's Game" has found itself losing audiences to other sports, leading to the introduction of significant rule changes in the Major Leagues in 2023. Join Active Minds as we trace the history of baseball from its disputed origins to the present day.
Key Lecture Points
Controversy swirls around the story of the origins of "America's Pastime". Some suggest that baseball developed from the British game of rounders. Others maintain that baseball developed independently as a wholly American sport pointing to a bylaw passed in Pittsfield, MA in 1791 that forbade baseball from being played within 80 yards of the Congregational Church. The controversy may be seen as a desire, for some, to separate America's Pastime from its British roots.
From the 1919 Chicago White Sox scandal to the Curse of the Bambino, from Jackie Robinson to Joe DiMaggio and Mickey Mantle, baseball's history holds bigger-than-life stories and legendary personalities. It is no surprise that the game is 'America's Pastime,' perhaps inseparable from the American character itself. Nearly half of all Americans say they are baseball fans.
Baseball's struggles have often mirrored those of the nation as a whole—for example, with racial discrimination (Negro Leagues and Jackie Robinson), the women's movement (the All-American Girls Professional Ball League) and governmental corruption (the White Sox Scandal).
Over the past several years professional baseball has dealt with many difficult issues, including widespread steroid use. In 2003, several MLB players, including San Francisco Giant Barry Bonds, were reported to have used steroids. MLB Commissioner Bud Selig appointed former Senator George Mitchell to head an investigation into the use of performance-enhancing drugs.
The 2010s saw major milestones and changes for MLB, including further steroid questions, the Cubs winning the World Series, and the Astros sign stealing scandal.
In 2023, to respond to criticism that games have gotten too long and less interesting, MLB introduced a pitch clock and a series of other rules intended to shorten and enliven the sport.
Discussion Questions
Why is baseball considered by many to be "America's Pastime?"
Baseball has frequently been caught up in scandal. In what ways is the steroid scandal similar to scandals of the past, such as the Black Sox scandal of 1919? Is the new Astros' scandal on a similar level?
Tell about the first time you went to a Major League baseball game. Did you ever see any of the "greats" play?
How do you feel about the significant rule changes introduced to MLB in 2023? Are the changes for the better or do you prefer the way that the game used to be played?
More to Explore
Books For Further Reading
Asinof, Eliot and Stephen Jay Gould. Eight Men Out: The Black Sox and the 1919 World Series. Holt Paperbacks, 2000. 336 pages. First published in 1963, Asinof's work reconstructs the scandal in which eight Chicago White Sox players arranged with the nation's leading gamblers to fix the World Series in Cincinnati.
Click here to order
Galarraga, Armando, Jim Joyce, Daniel Paisner. Nobody's Perfect: Two Men, One Call, and a Game for Baseball History. Atlantic Monthly Press, 2011. 240 pages. Tigers pitcher Galarraga and veteran umpire Joyce tell the story of how in 2010 Joyce missed a call that would have given Galarraga a perfect game.
Click here to order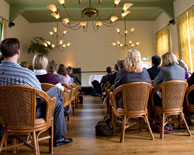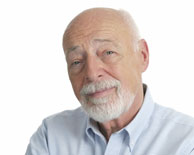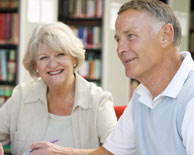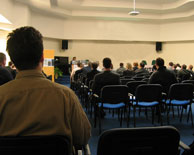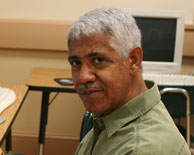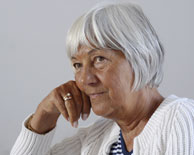 Copyright © 2004-2023 Active Minds®. All rights reserved.