The Life and Music of Samuel Barber
Overview
Samuel Barber holds a high place among American classical music composers. Inspired by European culture and Romantic Era sensibilities, yet well versed in 20th century American musical techniques, Barber created music that appealed to nearly everyone. A singer himself, his compositions were shaped by his love and understanding of the human voice, and besides his orchestral works (including his most famous piece, "Adagio for Strings"), he produced song cycles, cantatas, and operas. Come along with Active Minds as we explore the fascinating life and musical samples of a true musical pioneer.
Key Lecture Points
Samuel Barber is the most performed and listened to American composer aside from Gershwin and Copland. The product of a musical family, including Louise and Sidney Homer, Barber was exposed at an early age to superb vocalists and musicians, and became a singer himself before dedicating himself to composition. His schooling at the Curtis Institute of Music honed his composition, voice, and piano skills, and it was there that he met his steadfast work and life partner Gian Carlo Menotti.
Highlights of Barber's early career include his vocal rendition of "Dover Beach," his first symphony, and the renowned "Adagio for Strings." The latter was premiered by the famous Arturo Toscanini, and is often considered the saddest music ever written. The piece has been played at numerous notable emotional events in history as well as in movies. Barber would later set the Catholic text Agnus Dei to the Adagio to create a choral work.
In 1943 Barber and Menotti bought Capricorn, a rural home that became a mecca for artists from around the world. His time living there was his most prolific for compositions, resulting in, to name but a few, "Medea," "Knoxville: Summer of 1915," "Hermit Songs," and "Vanessa." During this time he also met Leontyne Price, who premiered many of his compositions including "Antony and Cleopatra."
Barber's later years were marred by depression and alcoholism, fueled by rejection of some of his work, the end of his relationship with Menotti, and the sale of Capricorn. He continued composing into his final years but found himself battling cancer by 1978. He and Menotti remained close until his death in 1981.
His legacy extends beyond his many varied, complex, and exquisite composition, to political outreach and work on behalf of musicians' rights and working conditions worldwide.
Discussion Questions
What influence did Barber's aunt and uncle, the Homers, have on young Barber and on his later compositions?
How did Gian Carlo Menotti positively influence Barber's life and work, and how did some of those same qualities lead to the dissolution of their partnership?
Why was Capricorn so special to Barber?
How was Barber's faith expressed in his music? Give examples.
Was Barber proud of "Antony and Cleopatra"? Why or why not?
How did Barber's personal situation affect his final compositions?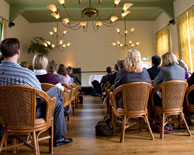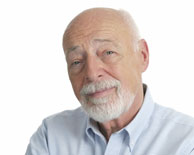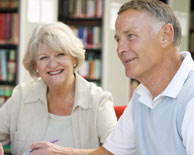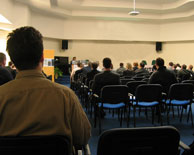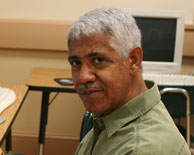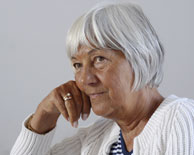 Copyright © 2004-2023 Active Minds®. All rights reserved.