The Beauty of Bach
Overview
Join Active Minds as we explore the music of Johann Sebastian Bach. Bach produced some of the most glorious art the world has ever known. He's been called the God of Music, but we'll get to know the man behind the music. We'll explore selections from his most popular sacred and secular works, as we follow his life and his travels around Germany during the first half of the 18th Century. No prior musical knowledge is required—only a curiosity and love of music.
Summary
Equally at home making music in great cathedrals or neighborhood coffee houses, Bach and his vast array of compositions summed up the Baroque Era – a remarkably fruitful period that paved the way for the likes of Haydn, Mozart, Beethoven and all those who followed. Johann Sebastian Bach had little choice in a career: Born to a family of musicians in 1685, he joined the ranks of more than 80 musical Bachs spread across eight generations. In many German towns of the day, "Bach" became synonymous with "musician." Even his first name was a foregone conclusion: Of those seven dozen Bachs, 55 were named Johann! What did come unexpectedly to young Johann was that, by age 10, he was an orphan. Raised by an older brother, the boy quickly learned how to play the organ and how to compose. In all but a six-year stretch, he would traverse the area of central Europe now known as Germany, employed in various large and small churches, supplying them with a constant flow of new music for services and special occasions – along with coaching the choirs, playing the organ, giving private lessons and, much to his occasional frustration, pleasing the church hierarchy's narrow tastes. Through it all, Bach's music remained of such high quality that even the little exercise pieces he dashed off for clumsy students remain jewels of perfection. The Baroque Era (1600-1750) was an exciting time of important innovations, including the birth of the modern orchestra and the establishment of rules of harmony still practiced around the world. Hardly a revolutionary, though, Bach instead summed up that period, perfecting every form of music (except the new-born craze, opera). No surprise that musicologists mark the end of the Baroque in 1750 – the year of Bach's death. His final 27 years were spent dominating the musical life of Leipzig, alternating between the city's two great cathedrals and, on carefree Friday nights, playing for the locals in Zimmerman's popular coffee house. Whether composing music celebrating the glory of God, or the glories of coffee, Bach put his stamp on every note. Later musical geniuses such as Mozart, Beethoven, Brahms and Wagner recognized Bach's greatness and eagerly pored over his scores.
Exploration Questions
What is a concerto grosso?
Why did Bach hold so many different church positions?
How did Bach influence future composers?
What is a fugue, and how is it put together?
Reflective Questions
Which Bach do you prefer: The big and complex, or the small and intimate?
Is Bach the greatest of all composers? Why? If not, who do you think is?
More to Explore
Books For Further Reading
Wolff, Christoph. Johann Sebastian Bach: The Learned Musician. W.W. Norton & Co., 2001. 624 pages. Here is a brilliant, detailed examination of Bach's music and his life, designed more for educated music lovers, but still readable for the curious beginner.
Click here to order
Boyd, Malcolm. Bach (Master Musicians). Oxford University Press. 2006. 320 pages. A classic biography that nimbly combines stories of Bach's eventful life with accessible analysis of his music. Written in 1983, the current edition includes valuable updated information available through recent research.
Click here to order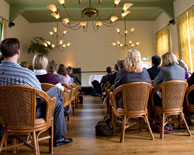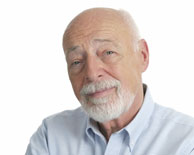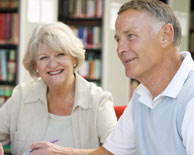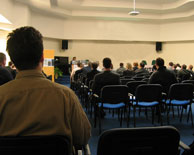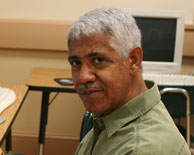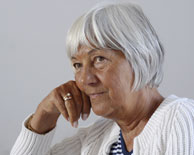 Copyright © 2004-2022 Active Minds®. All rights reserved.