The Life and Music of Louis Armstrong
Overview
One of the most influential figures in jazz music was Louis "Satchmo" Armstrong, an American vocalist and trumpeter. Over five decades and several jazz eras, Armstrong became a national icon, known for his gravelly voice, improvised scat singing, inventive horn playing, and TV and film appearances. He was one of the first African American performers to gain widespread popularity among White Americans and access to upper class American society. Join Active Minds as we explore the life and music of Louis Armstrong, highlighted by samples from his solo works, band performances, musical collaborations, and film career.
Key Lecture Points
Born in 1901 in New Orleans, Louis Armstrong was raised in part by a single mother and in part by the Jewish family he worked for, who taught him to sing. He got into some legal trouble as a teen but rose above it learning to play cornet and absorbing the New Orleans music scene.
Through the 1920s, Armstrong worked as a musician on riverboats in the South, in Chicago, and in New York, playing with such legends as King Oliver and Fletcher Henderson. He recorded with Bessie Smith, formed his band Louis Armstrong and His Hot Five, and recorded songs by Hoagy Carmichael.
Physical issues made playing trumpet more difficult so Armstrong started transitioning to singing. The 1930s took him to Los Angeles where he played for and became a member of the Hollywood crowd, leading to movie roles, recordings for Bing Crosby, and hosting a national radio broadcast. He settled finally in Queens, NY with his fourth and last wife Lucille, playing with his All Star band.
His later years took him on tours all over the world as a jazz ambassador and produced some of his most enduring hits like "Hello Dolly" and "What a Wonderful World" in the 1960s.
Armstrong's musical legacy includes his many compositions, his innovative and intensely rhythmic trumpet playing, and his creative use of his voice (most notably with scat singing). He made jazz into a soloist's form with individual expression, and influenced singers like Bing Crosby with his use of song as an extension of speech. His many honors, awards, and influences on modern music made him an American musical icon.
Discussion Questions
Why do you suppose Armstrong was able to be accepted and embraced by upper class American society as a Black man in the mid-20th century?
How did the Karnofsky family influence Armstrong's world view and career path?
What is so unique about Armstrong's voice, and how does it mirror his trumpet playing?
Do you think Armstrong should have been more vocal as a political figure, especially during the Civil Rights Movement?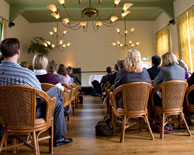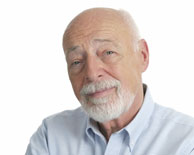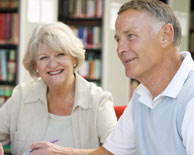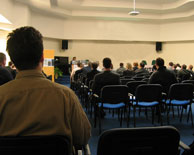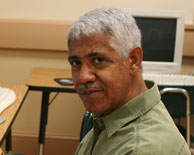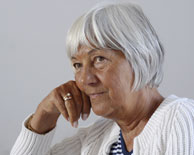 Copyright © 2004-2023 Active Minds®. All rights reserved.